There are many great prayers in the Bible that can be read and studied to help you know how to pray for strength. Though one of the stories mentioned below doesn't contain the text of the prayer the Bible says that they prayed and God heard them.
Do you find yourself in need of courage for situations that come up in your life? Praying and asking God for courage is the first place you should turn.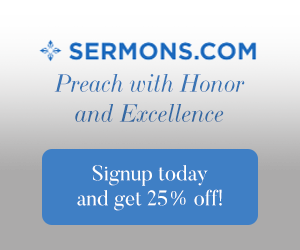 Read through these ten prayers for courage and let us know in the comments your favorite.
Jacob When Meeting Esau – Genesis 32
When Jacob was returning to meet Esau after running away several years earlier, he was more than a little scared. He had tricked Esau and fled for his life. As he returned he heard that Esau was looking for him with 400 men at his side. Jacob prayed to God for courage.
Genesis 32:9-12 "And Jacob said, O God of my father Abraham, and God of my father Isaac, the LORD which saidst unto me, Return unto thy country, and to thy kindred, and I will deal well with thee: I am not worthy of the least of all the mercies, and of all the truth, which thou hast shewed unto thy servant; for with my staff I passed over this Jordan; and now I am become two bands. Deliver me, I pray thee, from the hand of my brother, from the hand of Esau: for I fear him, lest he will come and smite me, and the mother with the children. And thou saidst, I will surely do thee good, and make thy seed as the sand of the sea, which cannot be numbered for multitude."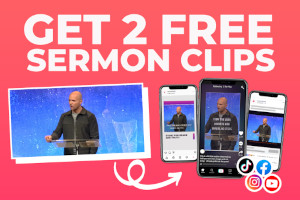 Hezekiah's Prayer – 2 Kings 19
A group of kings was preparing to do battle with King Hezekiah and the Israelites. They were kings who had wiped out whole nations. When Hezekiah received the message that Israel was to be invaded, he prayed the following courage prayer.
2 Kings 19:15-19 "And Hezekiah prayed before the LORD, and said, O LORD God of Israel, which dwellest between the cherubims, thou art the God, even thou alone, of all the kingdoms of the earth; thou hast made heaven and earth. LORD, bow down thine ear, and hear: open, LORD, thine eyes, and see: and hear the words of Sennacherib, which hath sent him to reproach the living God. Of a truth, LORD, the kings of Assyria have destroyed the nations and their lands, And have cast their gods into the fire: for they were no gods, but the work of men's hands, wood and stone: therefore they have destroyed them. Now therefore, O LORD our God, I beseech thee, save thou us out of his hand, that all the kingdoms of the earth may know that thou art the LORD God, even thou only."
Gideon – Judges 6
Gideon was chosen by God to lead a small army to defeat the Midianites. Through a series of prayers by Gideon and proofs by God, Gideon gained the courage he needed to lead the men.
Here is one exchange between Gideon and the messenger of God. Gideon said he was not brave enough to do the job, but he trusted in the God who promised to lead Israel.
Judges 6:13-16 "And Gideon said unto him, Oh my Lord, if the LORD be with us, why then is all this befallen us? and where be all his miracles which our fathers told us of, saying, Did not the LORD bring us up from Egypt? but now the LORD hath forsaken us, and delivered us into the hands of the Midianites.
And the LORD looked upon him, and said, Go in this thy might, and thou shalt save Israel from the hand of the Midianites: have not I sent thee?
And he said unto him, Oh my Lord, wherewith shall I save Israel? behold, my family is poor in Manasseh, and I am the least in my father's house.
And the LORD said unto him, Surely I will be with thee, and thou shalt smite the Midianites as one man."
Asa Prayed for Victory – 2 Chronicles 14
After the 12 tribes of Israel were divided into the Northern and Southern Kingdoms (Israel and Judah respectively), there came a king in the south named Asa. He was a descendant of David and Solomon. An Ethiopian ruler by the name of Zerah came to fight against God's people. Asa asked God for courage and for a victory in the battle.
2 Chronicles 14:11 "And Asa cried unto the LORD his God, and said, LORD, it is nothing with thee to help, whether with many, or with them that have no power: help us, O LORD our God; for we rest on thee, and in thy name we go against this multitude. O LORD, thou art our God; let no man prevail against thee."
Prayers For Courage From the Psalms
Psalm23
"The LORD is my shepherd; I shall not want.
He maketh me to lie down in green pastures: he leadeth me beside the still waters.
He restoreth my soul: he leadeth me in the paths of righteousness for his name's sake.
Yea, though I walk through the valley of the shadow of death, I will fear no evil: for thou art with me; thy rod and thy staff they comfort me.
Thou preparest a table before me in the presence of mine enemies: thou anointest my head with oil; my cup runneth over.
Surely goodness and mercy shall follow me all the days of my life: and I will dwell in the house of the LORD for ever."
Psalm 27
"The LORD is my light and my salvation; whom shall I fear? the LORD is the strength of my life; of whom shall I be afraid?
When the wicked, even mine enemies and my foes, came upon me to eat up my flesh, they stumbled and fell.
Though an host should encamp against me, my heart shall not fear: though war should rise against me, in this will I be confident.
One thing have I desired of the LORD, that will I seek after; that I may dwell in the house of the LORD all the days of my life, to behold the beauty of the LORD, and to enquire in his temple.
For in the time of trouble he shall hide me in his pavilion: in the secret of his tabernacle shall he hide me; he shall set me up upon a rock.
And now shall mine head be lifted up above mine enemies round about me: therefore will I offer in his tabernacle sacrifices of joy; I will sing, yea, I will sing praises unto the LORD.
Hear, O LORD, when I cry with my voice: have mercy also upon me, and answer me.
When thou saidst, Seek ye my face; my heart said unto thee, Thy face, LORD, will I seek.
Hide not thy face far from me; put not thy servant away in anger: thou hast been my help; leave me not, neither forsake me, O God of my salvation.
When my father and my mother forsake me, then the LORD will take me up.
Teach me thy way, O LORD, and lead me in a plain path, because of mine enemies.
Deliver me not over unto the will of mine enemies: for false witnesses are risen up against me, and such as breathe out cruelty.
I had fainted, unless I had believed to see the goodness of the LORD in the land of the living.
Wait on the LORD: be of good courage, and he shall strengthen thine heart: wait, I say, on the LORD."
Psalm 31
"In thee, O LORD, do I put my trust; let me never be ashamed: deliver me in thy righteousness.
Bow down thine ear to me; deliver me speedily: be thou my strong rock, for an house of defence to save me.
For thou art my rock and my fortress; therefore for thy name's sake lead me, and guide me.
Pull me out of the net that they have laid privily for me: for thou art my strength.
Into thine hand I commit my spirit: thou hast redeemed me, O LORD God of truth.
I have hated them that regard lying vanities: but I trust in the LORD.
I will be glad and rejoice in thy mercy: for thou hast considered my trouble; thou hast known my soul in adversities;
And hast not shut me up into the hand of the enemy: thou hast set my feet in a large room.
Have mercy upon me, O LORD, for I am in trouble: mine eye is consumed with grief, yea, my soul and my belly.
For my life is spent with grief, and my years with sighing: my strength faileth because of mine iniquity, and my bones are consumed.
I was a reproach among all mine enemies, but especially among my neighbours, and a fear to mine acquaintance: they that did see me without fled from me.
I am forgotten as a dead man out of mind: I am like a broken vessel.
For I have heard the slander of many: fear was on every side: while they took counsel together against me, they devised to take away my life.
But I trusted in thee, O LORD: I said, Thou art my God.
My times are in thy hand: deliver me from the hand of mine enemies, and from them that persecute me.
Make thy face to shine upon thy servant: save me for thy mercies' sake.
Let me not be ashamed, O LORD; for I have called upon thee: let the wicked be ashamed, and let them be silent in the grave.
Let the lying lips be put to silence; which speak grievous things proudly and contemptuously against the righteous.
Oh how great is thy goodness, which thou hast laid up for them that fear thee; which thou hast wrought for them that trust in thee before the sons of men!
Thou shalt hide them in the secret of thy presence from the pride of man: thou shalt keep them secretly in a pavilion from the strife of tongues.
Blessed be the LORD: for he hath shewed me his marvellous kindness in a strong city.
For I said in my haste, I am cut off from before thine eyes: nevertheless thou heardest the voice of my supplications when I cried unto thee.
O love the LORD, all ye his saints: for the LORD preserveth the faithful, and plentifully rewardeth the proud doer.
Be of good courage, and he shall strengthen your heart, all ye that hope in the LORD."
Micah's Prayer – Micah 7
Part of Micah's prophecy (which was to warn the nation of Israel of coming judgment) was a prayer to God asking for protection and courage to face the enemy.
Micah 7:7, 8 "Therefore I will look unto the LORD; I will wait for the God of my salvation: my God will hear me. Rejoice not against me, O mine enemy: when I fall, I shall arise; when I sit in darkness, the LORD shall be a light unto me."
Peter's Prayer for Boldness – Acts 4
When Peter and the other disciples were on trial in Acts 4 they boldly proclaimed the Gospel. At the end of his sermon, Peter still prayed for courage and boldness to continue to preach God's Word. When they finished praying the Bible says that the place was shaken and the Holy Ghost came upon them with power and they were able to boldly preach as they had prayed.
Acts 4:29-31 "And now, Lord, behold their threatenings: and grant unto thy servants, that with all boldness they may speak thy word, By stretching forth thine hand to heal; and that signs and wonders may be done by the name of thy holy child Jesus. And when they had prayed, the place was shaken where they were assembled together; and they were all filled with the Holy Ghost, and they spake the word of God with boldness."
The Serenity Prayer
A well-known prayer called the Serenity Prayer talks about having courage to make wise choices and act upon them.
God grant me the serenity
To accept the things I cannot change;
Courage to change the things I can;
And wisdom to know the difference.
Were these prayers for courage helpful? If so, you might also enjoy reading this one:
Resources:
The Holy Bible, King James Version (KJV)
Photo Credit: http://www.heartlight.org