It's a scary thing to hear your child that you carried for nine months say these words:
"I hate you!"
After all those sleepless nights with a crying baby, worrisome days with a sick child, and tedious conflicts with a lost teenager—it comes down to their disrespectful and strong-willed tendencies towards rebellion. There are many great books to help assist a mother with her defiant child. My personal favorites are the classics of The NEW Strong-Willed Child: Birth Through Adolescence by Dr. James Dobson and Making Children Mind without Losing Yours by Kevin Leman.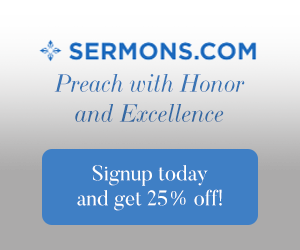 But how are you going to cope? The mother of the strong-willed child has similar characteristics as a caregiver of a chronically ill patient. Studies have shown that the caretaker is more at risk of health issues due to their attempts to help a loved one. The mother of a strong-willed child can also be at risk spiritually, emotionally, and physically if she doesn't take care of herself while holding down the fort at home.
The following acronym L-O-V-E is to encourage the worn-out mom who needs to know that she is loved and cherished by her Father in heaven. Nothing has happened to her that hasn't filtered through His loving fingers. There is hope!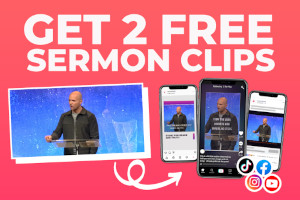 "L"  Listen to God's Direction
 "But when he, the Spirit of truth, comes, he will guide you into all the truth. He will not speak on his own; he will speak only what he hears, and he will tell you what is yet to come" (John 16:13).
It's wonderful to have so many Christian books to glean from and it's equally as great to have friends you can depend on. But most importantly, you have a Savior you can lean on during the difficult days. Peter wrote that we can "Cast all your anxiety on him because he cares for you" (1 Peter 5:7).
God has a plan for your life through this difficult season. It's time to tune out the distractions from TV, novels, Internet games/social networking, and extra activities. If you will make time with God in prayer and meditation a priority, He will give you wisdom and insight to not only help your child—but give you strength to keep moving forward.
"O"  Open your heart to forgiveness
"Bear with each other and forgive one another if any of you has a grievance against someone. Forgive as the Lord forgave you" (Colossians 3:13)
As a mom of five, I go through times of struggle when I feel taken advantage of. Particularly when my children expect so much of me and give so little back, it can be trying. We get hurt sometimes by our children. Mothers need to admit their hurt, seek God's comfort, and forgive our children. If we choose forgiveness in spite of our feelings, we are free to love our children without bitterness.
It is especially important to remember that they are sinning against God; therefore, we can't take misbehavior personally. They will have to give an account before Him one day on their disobedience. Forgiving doesn't mean that they shouldn't have consequences for wrong behavior, but rather it releases us to deal with them in love and not anger.
"V"  Value this season of trial as a growing opportunity for you and your child
"Consider it pure joy, my brothers and sisters, whenever you face trials of many kinds, because you know that the testing of your faith produces perseverance. Let perseverance finish its work so that you may be mature and complete, not lacking anything" (James 1:2-4)

We don't have to be excited about our strong willed child's behavior, but we can rejoice that we are growing up spiritually. Some of us mothers would never be the prayer warrior intercessors that we are if it wasn't for our children. We would be lax about prayer and Bible study instead of intently crying out day and night for their deliverance.
Everything around us could be going great, but if there is something wrong about our children, it has the potential to drive the joy of the Lord right out of us. We must strive to stay connected to the vine. "Abide in me and I abide in you…for without Me you can do nothing" (John 15:4-5).

"E"  Expect the Lord to move in His purpose and timing
"There is hope in your future, says the Lord, that your children shall come back to their own border" (Jeremiah 31:17).

If you're not praying for your child in faith, then who is? It's critical that you become relentless in your faith in God. Our enemy, Satan, seeks to discourage and weaken our faith just as He did to Eve. "Did God really say…?" (Genesis 3:1) We must take on a relentless hold of faith in prayer that God will bring our lost children to the cross.
Patience will work its way in and through you as you persevere through this season of trial. God hears your prayers and honors them in His own way and timing. You must hold on to His faithfulness even on the bleakest of days. Speak His word daily to encourage yourself.
As Christian mothers we have the unique calling of God to stay on our knees for our children until we take our last breath. What joy we will experience around the throne of Christ when we witness the generations of children blessed by our endurance in prayer.
Take a look at this related article:
Resource – New International Version Bible, The Holy Bible, New International Version®, NIV® Copyright© 1973, 1978, 1984, 2011 by Biblca, Inc.™ Used by permission. All rights reserved worldwide.  The Holy Bible, the New King James Version®. Copyright © 1982 by Thomas Nelson, Inc. Used by permission. All rights reserved.