In the secular workplace, generally we do not pray before a meeting, however, I was blessed in one of my jobs outside of the home to work for a lovely Christian lady. Often times when it was just the two of us she offered up prayers for our meeting. She asked that God would bless our time together and help us to deal with the project at hand. She also asked that we would remember that it is through His strength that we are able to accomplish any task at hand. The thing that was so special about these prayers for our meeting was that we were in a non-Christian environment. Here are 8 things to remember in your prayers for meetings that you might want to use, even if you do not speak them out loud.
Acknowledge that God Always Was and Always Will be
Moses prayed:
Lord, you have been our dwelling place in all generations. 2  Before the mountains were brought forth, or ever you had formed the earth and the world, from everlasting to everlasting you are God. 3 You return man to dust and say, "Return, O children of man!" 4 For a thousand years in your sight are but as yesterday when it is past, or as a watch in the night.  ~ Psalms 90:1-4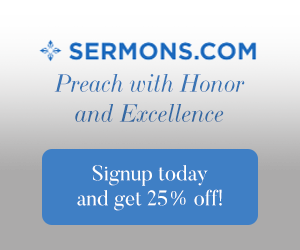 Pray for Boldness and for Clarity of Speech
The psalmist did not hesitate to specifically ask for clarity in speech:
O Lord, I call upon you; hasten to me! Give ear to my voice when I call to you! 2 Let my prayer be counted as incense before you, and the lifting up of my hands as the evening sacrifice! 3  Set a guard, O Lord, over my mouth; keep watch over the door of my lips! ~ Psalm 141:1-3
The believers prayed for boldness to speak of Jesus after Peter and John had been detained by the rulers and elders at Jerusalem and told not to speak of the healing that Jesus did:
" And now, Lord, look upon their threats and grant to your servants to continue to speak your word with all boldness, 30 while you stretch out your hand to heal, and signs and wonders are performed through the name of your holy servant Jesus."  ~ Acts 4:29-30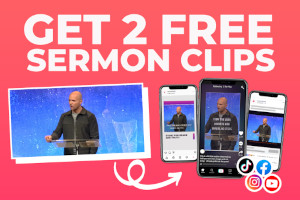 Paul asked the church at Ephesus to pray that he would be bold for Christ
" …  praying at all times in the Spirit, with all prayer and supplication. To that end keep alert with all perseverance, making supplication for all the saints, 19 and also for me, that words may be given to me in opening my mouth boldly to proclaim the mystery of the gospel, 20 for which I am an ambassador in chains, that I may declare it boldly, as I ought to speak."  ~ Ephesians 6:18-20
Pray for your Meeting Leaders, as the Believers Prayed for the Leaders
And when they had appointed elders for them in every church, with prayer and fasting they committed them to the Lord in whom they had believed. ~ Acts 14:23

Remember to Be Thankful
For Each Other:
I thank my God in all my remembrance of you, 4 always in every prayer of mine for you all making my prayer with joy, 5  because of your partnership in the gospel from the first day until now. ~ Philippians 1:3-5

For the Leaders:
First of all, then, I urge that supplications, prayers, intercessions, and thanksgivings be made for all people, 2  for kings and all who are in high positions, that we may lead a peaceful and quiet life, godly and dignified in every way. ~ 1 Timothy 2:1-2
For Everything:
Rejoice always, 17  pray without ceasing, 18  give thanks in all circumstances; for this is the will of God in Christ Jesus for you. ~ 1 Thessalonians 5:16-18
What About a Song to Open a Meeting
Many times in a meeting at church we will open with a song. This is a great way to focus our attention to how great God is and how wonderful it is to have a Heavenly Father that guides us in all wisdom and strength. Commit your project to God, you will be amazed at how much more smoothly things will go. Be sure to listen to the video in the upper right of this page and never forget How Great is Our God. Hallelujah!
Sources:
The Holy Bible, English Standard Version
"Scripture quotations are from The Holy Bible, English Standard Version® (ESV®), copyright © 2001 by Crossway, a publishing ministry of Good News Publishers. Used by permission. All rights reserved."
YouTube video: "How Great is Our God" by Hillsong