You set my feet to dancing.  You set my heart on fire.  In the presence of a thousand kings you are my one desire.  I stand before You now with trembling hands lifted high!  Be glorified!  This song, "Be Glorifed", by Chris Tomlin, is an awesome way to express our love towards our Heavenly Father.  God is glorified when we sing our praises to Him.  God loves to hear His children lavish Him in song!  Here are just seven of the many ways we can glorify our King!
Writing and Learning New Music
I will sing a new song to you, O God!(Psalm 144:9a)  You know that feeling you get when the person behind the microphone on the radio says, "and now, here is a brand new song from…"  The excitement and joy and happiness you feel because of what you are about to hear is how God feels when anyone writes or sings or plays a brand new song for Him.  With newness comes a deeper relationship with God.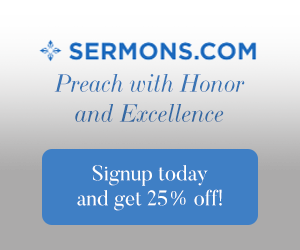 Thanksgiving
Sing to the Lord with thanksgiving!(Psalm 147:7a)  When we sing hymns like "Give Thanks,"  we are recognizing how much we love and are thankful for God.  Some of the lyrics say, "give thanks with a grateful heart.  Give thanks to the Holy One.  Give thanks because He's given Jesus Christ His Son."  How glorified God must feel when we express our sentiments towards Christ, His one and only Son.
Dancing For The Lord
Let them praise His name with dancing.(Psalm 149:3a)  Our church has a wonderful program for VBS every year and I always love watching the kids dance and sing to the music.  It makes everyone happy.  It is impossible to be a spectator in events like this.  When the dancing starts, everyone is participating within the first 15 seconds!  I absolutely love it!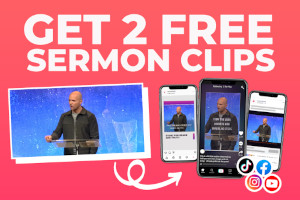 Taking Time To Practice Our Instruments Or Vocals
Play skillfully on the strings, with loud shouts.(Psalm 33:3b)  God loves our patience and time put forth to master skills in music.  If you walk into a guitar center, you will always hear people trying too hard to play things that they aren't good enough to play yet; they have not put enough time in to master what they want to play.  However, there is always that one person who has put the practice in and it is evident.  Everyone will walk away from the amateurs to hear the master play.  When someone with real skill is behind an instrument, you will know it because that will be the only noise you hear.  You will not hear talking; you will see eyes mesmerized on the talent that is in front of them.  An orchestra is a perfect example of this.  The talent is so evident when you hear an orchestra.  The crowd sits with anticipation thinking, "amazing, can these musicians possibly get any better?"  You may even see a few mouths drop.  The anticipation keeps building until the climactic ending and then that is when the audience shouts and claps.  God is blessed and glorified when we practice to play more skillfully.
Praising God For What He has Done For Us
In Past
The song "you did not wait for me" is a great example.  Enjoy listening to the words of this song and remember Him right now for all He has done.
Praising God During Good Times
James 5:13b says, is anyone cheerful?  Let him sing praise.  Think of all of the good, cheerful events that happen in life.  A birth, new job, new promotion, a baptism and a wedding are just a handful of the times that singing is definitely appropriate.  Don't let the good things that God allows in your life to slip by without praising Him for it.
Praising God During Hard Times
When hard times come, natural instinct would have us get mad and discouraged.  With a deep connection with God, however, you have a bond that cannot be broken and that gives you a joy because deep down there is a realization that the hard times don't last forever. Paul and Silas' beating in Acts 16:22-25a is a perfect example of this.  The crowd joined in attacking them, and the magistrates tore the garments off them and gave orders to beat them with rods.  And when they had inflicted many blows upon them, they threw them into prison, ordering the jailor to keep them safely.  Having received this order, he put them into the inner prison and fastened their feet in the stocks.  About midnight Paul and Silas were praying and singing hymns to God.  The connection that Paul and Silas had with God was unbreakable.  They both knew that they would not be held captive forever, even if prison was the end.  Heaven was their reward.  Heaven is worth paying any price.  With that kind of mindset, we as believers can make it through any hard time and God will always be glorified when we sing praises in the hard times.
May God be glorified in your life today, no matter what is going on!  God Bless!
Looking for some more music related articles?

Take a look at these other similar type articles:
Resources
The Holy Bible, English Standard Version
"Scripture quotations are from The Holy Bible, English Standard Version® (ESV®), copyright © 2001 by Crossway, a publishing ministry of Good News Publishers. Used by permission. All rights reserved."
www.youtube.com