Here are seven tips for the Christian who is dealing with a broken heart.
Choose Thankfulness
Thankfulness does not come naturally to any of us.  Thankfulness is a choice, even when we don't feel thankful.  I would say that at the time that we feel most like not giving thanks to God because of our shattered heart, it is the very time to choose to be thankful.  Job wrote one of the most famous statements in the Bible while he suffered the loss of his family and all of his possessions and health and yet managed to say, even if "he slay me, I will hope in him; yet I will argue my ways to his face" (Job 13:15).  Just as God promised the nation of Israel that "there I will give her her vineyards and make the Valley of Achor a door of hope. And there she shall answer as in the days of her youth, as at the time when she came out of the land of Egypt" (Hosea 2:15), so God will restore your brokenness someday.  Paul wrote that "Not that I am speaking of being in need, for I have learned in whatever situation I am to be content.  I know how to be brought low, and I know how to abound. In any and every circumstance, I have learned the secret of facing plenty and hunger, abundance and need" (Phil 4:11-12) so he had to learn how to be content, meaning it didn't come naturally.  When you choose thankfulness, you are learning how to be content in whatever state you find yourself.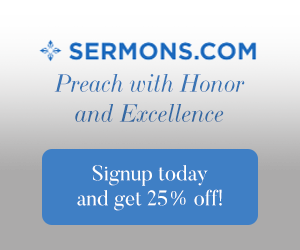 Consider Eternity
When we think about eternity and this life, which is only a vapor, we can place this tiny speck of time up against eternity and see just how inconsequential it is compared to eternity. James wrote "you do not know what tomorrow will bring. What is your life? For you are a mist that appears for a little time and then vanishes" (James 4:14). Our finite minds cannot even comprehend what eternity is, therefore try to place today's heartbreak up against the linear line of eternity and you'd be hard pressed to even see it. Yes, it does hurt but as the psalmist wrote of God's loving discipline, "For his anger is but for a moment, and his favor is for a lifetime. Weeping may tarry for the night, but joy comes with the morning" (Psalm 30:5).  Here is the true scale; take the tiniest piece of dust you can find and place it on one side of the scales and then place all matter of the entire universe and you'll get the proper perspective on today versus eternity.
Pour out your Heart
When there is nothing more but to pour out your heart, then just do it.  God can take it.  Just tell Him about what has been done to your heart, how you've been crushed, but the psalmist says "The LORD is near to the brokenhearted and saves the crushed in spirit" (Psalm 34:18).  It is God alone Who "heals the brokenhearted and binds up their wounds" (Psalm 147:3) and "is near to all who call on him" (Psalm 145:18a).  Now you must read it and believe it for God said it and God cannot lie (Num 23:19; Heb 6:18).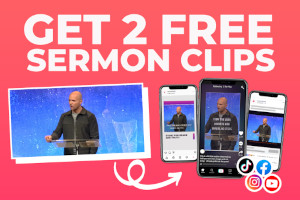 Find Someone to Help
One of the best ways to deal with a broken heart is to help those who have the same problem.  For some, it might be a one hour visitation just to visit with someone in a nursing home, it might be writing a letter to a missionary to encourage them, or it could be just offering to help somebody that you know that needs help.  Maybe you could invite them out to dinner or invite them to your home for a meal.  It might be filling in at the church nursery, volunteer to be a Sunday school teacher substitute, or just go up to the pastor and ask him. Maybe he needs someone to help with the church outreach or sound technician.  God has placed each and every member of the Body to encourage, build up, and edify the church of Jesus Christ. If you're a Christian, Jesus has a role for you in His church and in the community or He would have never saved you.
Use your Pain to Minister
Some people's greatest ministries are birthed out of great suffering so use your heartache as a means to comfort others who have been through similar situations.  Paul writes about the God "who comforts us in all our affliction, so that we may be able to comfort those who are in any affliction, with the comfort with which we ourselves are comforted by God" (2 Cor 1:4) like for Paul it was "God, who comforts the downcast, comforted us by the coming of Titus" (2 Cor 7:6) so God will comfort us by sending others and why not you?  There is no reason for suffering without purpose because God never wastes anything He permits; even suffering.
Think of Your Inheritance
If you have read the Book of Revelation, you might have a hint of what's to come, but perhaps the greatest thing to come is that "the dwelling place of God is with man. He will dwell with them, and they will be his people, and God himself will be with them as their God" (Rev 21:3) and we "will see his face, and his name will be on their foreheads" (Rev 22:4).  Not only that, if that weren't great enough, God Himself, who is now "with them" "will wipe away every tear from their eyes, and death shall be no more, neither shall there be mourning, nor crying, nor pain anymore, for the former things have passed away" (Rev 21:4). Today is sorrow; tomorrow infinite joy that no one can imagine. That of that brilliant eternity when "those who turn many to righteousness, like the stars forever and ever" (Dan 12:3b).
Failure is not Final
We shouldn't take heartbreak personally.  I know in my own life that I was crushed because a girl that I really wanted to marry was not interested in me, but now, looking back so many years later, I see that God said "No" to her because "There's someone better for you" and that turned out to be the case. The loneliest marriages in the world are those where someone is married to someone but were deceived and found out that they were not at all who they said they were or acted the way that they really were.  Paul wrote that "we know that for those who love God all things work together for good, for those who are called according to his purpose" (Rom 8:28) and even though it might not feel good at the time, God sees the end from the beginning and knows how our decisions would turn out to harm us and not to help us.  Jeremiah was writing to the exiles of Judah when he wrote "I know the plans I have for you, declares the LORD, plans for welfare and not for evil, to give you a future and a hope" (Jer 29:11) but this could just as well apply to the believer who's had their heart shattered. Failure is not final and in fact it might be a turning point toward something far greater.
Conclusion
I think everyone will go through a period of sadness in their lives when their heart is broken and life seems hopeless but we can choose to be thankful for what we do have and learn to be content like Paul did.  We can think about the time without end with  Christ we'll enjoy since this life's but a vapor.  We can pour out our hearts and tears before God because He can take it.  We can find someone who needs our help which can take our eyes off of our own problems.  We can use our pain toward a ministry of others who are hurting.  We can dwell on the eternal home in the kingdom and the assurance of being with God.  And finally, we can think about all of the Bible characters that turned failure into victory because God is still the God of the impossible.
More from the Bible: 20 Encouraging Bible Verses for the Brokenhearted
Resource – Scripture quotations are from The Holy Bible, English Standard Version® (ESV®), copyright © 2001 by Crossway, a publishing ministry of Good News Publishers. Used by permission. All rights reserved.