Here are three prayers I hope you can use in praying for a future spouse.
Seeking You First
Righteous Father,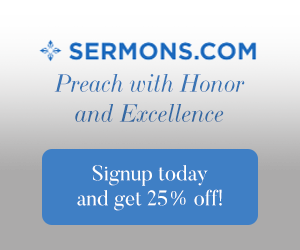 You know that it's not good for us to be alone and that we need one another for fellowship and companionship so I am praying now for you to send to me a godly spouse so that we can bring up godly children for Your glory but please help me to focus on seeking You and Your kingdom first as I know you'll add the other things I need.  Help me to be patient and not make any quick decisions and to seek godly counsel if I am blessed with a potential mate.  Help me to know what to look for in a spouse but first, how to make sure that I am living a godly life for You and that I would be a blessing to the person who I might marry.  Instead of finding the right person, help me to be the right person for someone to marry and so please help me to become who You want me to be and not focus so much on how someone else should be that comes into my life.  I know that You are sovereign over all things in my life so let me yield my own life to that of being a new creation in Christ (2 Cor 5:17) and to grow in grace, knowledge, and holiness so that my life is pleasing to You and in the Mighty Name of Jesus' I pray, amen.

Strengthen my Faith
Great God in heaven,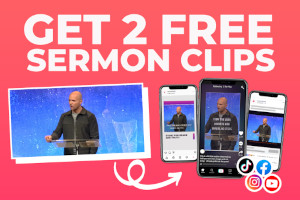 sometimes it feels hopeless for me to ever find a godly mate.  Please help me to be strengthened at times when my faith is weak and when I grow despondent as if nothing will ever change.  Help me to see with the eyes of faith and not of the flesh and to trust in You for all that is to happen in my life.  You know my heart and how I feel and only You can help me when I feel down.  You alone can lift me up when I feel broken.  You are the God of hope for the hopeless so restore my hope in a future that You have planned for me and then do what I am supposed to do in my life so that, if You are willing, You might send someone into my life that I can have a relationship that honors you and glorifies You so that my future spouse and I can live as You designed us to live; to love one another and to serve one another in a way that You sent Your Son to come and give His life for us so that we could be redeemed.  I admit my doubts, my fears, and my restlessness in seeking a godly mate and so help me to trust in You alone for the future that You hold for me and in the holy name of Jesus Christ  I pray, amen.
For Your Glory
If I do anything Father,
let it be for Your glory and that is why I am praying to You for a godly future spouse or one I am already engaged with.  Perhaps it's someone I already know or someone who's in my church.  Please help me to know and be convinced in my heart that this person is the spouse that would have me to be with for life and for them to be a good match for me so that we might bring up godly children for Your glory but to focus on myself too so that I can become the person who someone would want to marry. Who else but You God knows what lies in my future and You alone know what is best for me; better than I do.  I commit my life to You and put in Your sovereign hands a future that I cannot see but one that You already know.  This is where I want to glorify You and to give You praise and honor and glory for all that is to come in my life and in the precious name of the Savior, Jesus Christ the Lord, amen.
Conclusion
There might be nothing harder for a man or woman to do than to live a life of being alone. So I will pray right now for you and for all those oh Lord God that are seeking a mate that they find the right person for them and for them to look at the heart and not at the outside for what is inside is of supreme importance and more lasting in value than what we see with our eyes.  I do pray for those reading this that they might be blessed with a godly mate to live in holy matrimony and to bring glory to Your name for You alone are worthy of all honor, praise, and glory and that is my prayer for all who read this and in Jesus' most glorious name I pray, amen.
More prayers for a spouse: 6 Prayers for Finding a Godly Spouse