In the Bible we find some very encouraging words that can help us overcome worry and anxiety.  These biblical promises are available to all that call upon the name of the Lord. Take a look at these 7 things that I found in the Bible that you never need to worry about.
Good (God) Rest
Matthew 11:28-30 Come unto me, all ye that labour and are heavy laden, and I will give you rest. Take my yoke upon you, and learn of me; for I am meek and lowly in heart: and ye shall find rest unto your souls. For my yoke is easy, and my burden is light.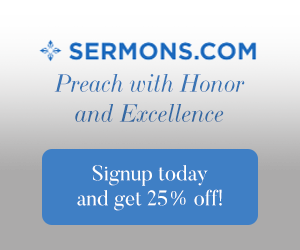 We all have those days that we just can't wait to crawl into bed and get a good night's sleep. But then you lay down and your head is spinning with all the things you know you just need to do. You cannot rest and you can almost cry for how tired you are. There is hope for a good night's sleep. I call it God rest. Consider reading the Psalms as you lay awake. You will find that the comfort that you get from God's Word will help your eye lids to become heavy and cause you to drift into a great "God" rest. Place those burdens that are swimming through your head upon the Lord. He promises to make your load easier, you just need to trust Him.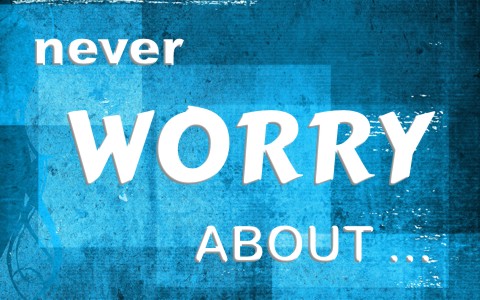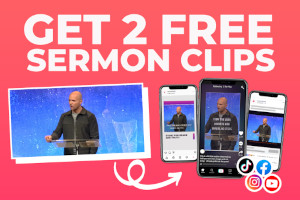 Perfect Peace 
Philippians 4:7 And the peace of God, which passeth all understanding, shall keep your hearts and minds through Christ Jesus.
How do you obtain that peace of God which passeth all understanding? You need only to look at this verse in the context of Philippians chapter 4. Just prior to verse 7 Paul encourages the church at Philippi to "Be careful for nothing; but in every thing by prayer and supplication with thanksgiving let your request be made known unto God." You see, prayer is the key to perfect peace. When you spend time talking to God He gives peace. Even the kind of peace that comes through some of life's most difficult circumstances. The kind of peace that allows you to have a clear and happy heart and a sound mind. The kind of peace that comes only through Christ Jesus as a gift of the Holy Spirit (Gal 5:22-23). It is a peace that only a believer can enjoy because it is that perfect peace of which Isaiah speaks "Thou wilt keep him in perfect peace, whose mind is stayed on thee: because he trusteth in thee" (Is 26:3). Spending time with God is essential for a peaceful life.
Food & Clothing
Matthew 6:31-32 Therefore take no thought, saying, What shall we eat? or, What shall we drink? or, Wherewithal shall we be clothed? (For after all these things do the Gentiles seek) for your heavenly Father knoweth that ye have need of all these things.
The Lord is our Provider (Jehovah Jireh). He gives us all that we need and we can learn from watching how He cares for even a little bird (Matt 10:29-31). If He cares enough to provide for that little bird, certainly we can count on Him to give us all that we need. Something of particular note is that God never really promises us a roof over our head, but He does feed and clothe us.  Consider our Lord Jesus when He was here on earth. He did not really have a home, He went from house to house and His disciples made sure He had food to eat and a place to sleep. We too should be able to count on our brothers and sisters in Christ when we have need of food or clothing or even shelter. We are encouraged to provide for the saints, and that provision comes from the Lord so we need to share with those who have need (Rom 12:13). Take a look at these encouraging verses also: Deuteronomy 10:18; Luke 12:38; 1 Timothy 6:8.
Tomorrow 
Matthew 6:34 Take therefore no thought for the morrow: for the morrow shall take thought for the things of itself. Sufficient unto the day is the evil thereof.
Jesus encourages us to live in "the now" in this little verse in Matthew chapter 6. We should not worry about tomorrow because He promises eternal life to all that believe (Matt 10:32; Matt 10:33; Matt 16:25; John 3:15; John 3:16; John 6:40; John 6:51; John 10:9; John 11:26; Acts 10:36; Rom 3:22; 1 Cor 15:22). Instead we should be doing all we can TODAY to share the gospel of Jesus Christ (1 Cor 15:3-6). We should look forward to our eternal destiny and concentrate on how many other believers we can take with us – this will keep us quite busy enough and then we will have no time to worry about tomorrow.
Weakness 
Isaiah 40:31 But they that wait upon the LORD shall renew their strength; They shall mount up with wings as eagles; They shall run, and not be weary; And they shall walk, and not faint.
There are so many things in the Bible about the Lord's strength that I had trouble narrowing it down. But this much I know "… greater is he that is in you, than he that is in the world" (1 John 4:4). As one that claims Jesus as your personal Savior, He that is in you is the Holy Spirit (Eph 1:12-14; 4:30) and when you call upon Him you will overcome any weakness that this life has to offer. Here is a partial list of some other things to study which prove that the Lord is anything but weak and when you rely upon Him, you will have victory:
The Mighty God (Is 9:6)
The Strong and Mighty Jehovah (Ps 24:8)
The Almighty (Rev 1:8)
The Power of God (1 Chron 1:24)
Strength (Joel 3:12-16; Is 25:4; Is 32:2)
The Rock (Ps 31:2; Ps 62:7; Ps 94:22)
Failing 
Philippians 1:6-7 Being confident of this very thing, that he which hath begun a good work in you will perform it until the day of Jesus Christ: Even as it is meet for me to think this of you all, because I have you in my heart; inasmuch as both in my bonds, and in the defence and confirmation of the gospel, ye all are partakers of my grace.
God made you for a purpose and He promises to help you achieve His plan for you. He gives more grace every day and because of that we are able to keep from failing. Paul talks a lot about running the race in his epistles (1 Cor 9:24; Heb 12:1; Phil 3:13-14; 2 Tim 4:7-9). We should be encouraged when we read these passages because God has given us a task to do and He also gives us everything that we need to be successful. That success begins with knowing what God wants from us and the only way to know that is to be in the Word daily. Take a look at what the Bible says about success:
Joshua 1:8 This book of the law shall not depart out of thy mouth; but thou shalt meditate therein day and night, that thou mayest observe to do according to all that is written therein: for then thou shalt make thy way prosperous, and then thou shalt have good success.
Being Afraid 
2 Timothy 1:7 For God hath not given us the spirit of fear; but of power, and of love, and of a sound mind.
It is so easy to let fear take over our life. People fear all kinds of things: death, authority, loneliness, other people, animals, commitment, height, failure, rejection, or something else that I have not listed here. If we are not careful fear will make it so that you stop moving forward. Fear can make it so that some folks won't even come out of their house. Fear of disease makes it so some people continually wash their hands, and even carry a little bottle of hand sanitizer everywhere they go. Fear even stops us from sharing the most important news that we ever received – the gospel of Jesus Christ!  But take a look at the verse above in 2 Timothy. Paul writes that God hath not given us the spirit of fear. Instead He gave us power, love and a sound mind. God spoke the words "fear not" (and even used angels sometimes) to many people in the Bible including Abraham, Hagar, Joshua, Jacob, Zacharias, Mary, the shepherds in the field, James, John and Paul.  How encouraging is that? We have the "power" to overcome fear and actually be courageous, right? And that power comes from God. Being afraid is easy. Being courageous is powerful and that is nothing to be ashamed of "For I am not ashamed of the gospel of Christ: for it is the power of God unto salvation to every one that believeth; to the Jew first, and also to the Greek. (Rom 1:16)
Final Thoughts 
As Christians we are encouraged to "be careful for nothing". That means "don't worry about things". When we look to the Bible for some encouraging words we can find many things that we never need to worry about. I have shared only 7 things here. Do you have more to share? Send us a comment so we can grow the list.
Here is some more help to avoid worry: How to Stop Worrying
Resource – Scripture quotations are from The Holy Bible, King James Version