We previously looked at some fasting tips for Christians. But what are reasons people fast? Is it just to lose weight or show that you are more spiritual than others in your church? The reasons, or purposes for fasting are much more important than those superficial thoughts. The motivation should be centered on God and a relationship with Him, not on our body or our relationship to others.
We live in a very materialistic society today. This is true whether you live in a relatively rich country or a poor one. While some individuals in your country may not be captivated by things, it seems the world today is becoming more and more interested in having what their neighbors have. Even as far back as the 10 Commandments given to Moses, God talked about materialism and being satisfied with what you have.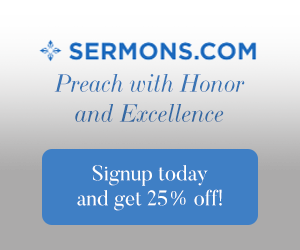 Materialism, or the Bible often uses the word gluttony, is the enemy of fasting. Denying yourself of food, pleasure and material goods is the avenue that fasting uses to help you re-align your focus on God.
Here are seven reasons a Christian should fast today.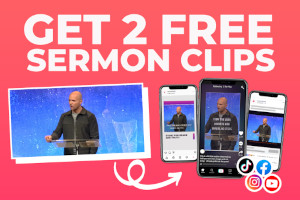 Because Christ Expects it of Christians
Jesus' words in Matthew 6:16-18 are not words of a command. He does not tell us that we have to fast. However, He expects that we will. He said, "when you fast…" He was making an assumption that a Christian would fast. Moreover, when He said these words He followed it with a bit of explanation that a fast should be personal and private. Your focus should be on your relationship with God and not on letting the world know you are fasting.
In Matthew 9 Jesus is talking with the Pharisees and tells them that the disciples, while not fasting at that time, would fast once the bridegroom (Jesus) was no longer with them. Jesus expected His disciples to participate in fasting.
For Guidance
And when they had ordained them elders in every church, and had prayed with fasting, they commended them to the Lord, on whom they believed. (Acts 14:23)
We see in the above verse that Paul fasted about some decisions he made in leading the churches he started. The Israelites sought the Lord through fasting when they had been defeated in battle by the tribe of Benjamin. They were asking for guidance on what they should do and how to proceed (Judges 20:26-28).
For Intensity in Prayer
David fasted and prayed for the child that he fathered with Bathsheba. David knew he had sinned, but his fast was not to restore fellowship with God. Apparently restoration was already taken care of. His prayer in 2 Samuel 12 was for the life of the child. Though God did not grant his request, David was satisfied and content after his season of prayer and fasting. He had moved past the point of blaming God to a place of trusting God for the outcome.
Ezra prayed for God's protection over his countrymen as they journeyed back to Jerusalem. He could have entreated the king for soldiers and cavalrymen, but he had already proclaimed that God would care for them. Now he was asking God to show Himself strong on behalf of the Israelites and to help raise a good testimony before the enemy (Ezra 8:21-23).
As a Sign of Mourning
Nehemiah heard about the destruction of Jerusalem and was moved to fast and weep for his beloved city. This fasting was because of grief over the sin of his people before the Lord. He knew that God was punishing Israel for their sins. Nehemiah mourned and confessed before the Lord. Sin had caused a pain that prayer alone could not express. Fasting was a natural result of his grief:
And it came to pass, when I heard these words, that I sat down and wept, and mourned certain days, and fasted, and prayed before the God of heaven, And said, I beseech thee, O Lord God of heaven, the great and terrible God, that keepeth covenant and mercy for them that love him and observe his commandments: Let thine ear now be attentive, and thine eyes open, that thou mayest hear the prayer of thy servant, which I pray before thee now, day and night, for the children of Israel thy servants, and confess the sins of the children of Israel, which we have sinned against thee: both I and my father's house have sinned. (Nehemiah 1:4-6)
To Show Humility in the Presence of God
The man after God's own heart, King David, said that he fasted for the purpose of humbling himself before God (Psalm 35:13). He certainly seems to be the person who could have walked into the throne room of God and made his request boldly as we are invited to do in Hebrews 4:16. There is a difference between boldness and arrogance. David knew how to humble himself in prayer through fasting.
For Worship
Along with humility before God, fasting can be a way to worship God. David said in Psalm 51 that God is more interested in a humble and contrite heart than He is in fasting and sacrifices. This is not saying that we don't need to fast; rather, it is saying that fasting without the right attitude does not touch the heart of God.
For Spiritual Strength
While Jesus faced the temptation of Satan, He fasted for 40 days. There is a principle of spiritual strength that is demonstrated in fasting in the life of Christ (Luke 4:1-11).
Mark 9:29 shows that the disciples needed a power from God that comes only through fasting. Matthew 17:20 and 21 say that fasting and prayer coupled with faith in God can work spiritual miracles.
Why Do You Fast?
Fasting for biblical purposes should draw us closer to God. It should help us break away from the desire to satisfy our own lusts and materialism.
What is the reason you are seeking to fast? I am not looking for details of your current spiritual needs, but I would be interested in knowing what your motivation for fasting is. Would it be to worship God? To have the spiritual strength needed to go through a trial? Are you seeking God's guidance in a decision? Or maybe you are fasting for an equally legitimate and God-honoring reason that I have not mentioned. Share with us in the comments below your reason for fasting.
Here is our collection of other advice and tips for the Christian, take a look:
Resource – The Holy Bible, King James Version