Spending time with God each day is important for continual Christian maturity. When you can have a special place dedicated to your quiet time, it makes it much easier to get into the habit of daily devotions. Not everyone can have a place in their house that they use exclusively for Bible reading and prayer, but with some creativity you can make a shared space work well for you.
"But seek ye first the kingdom of God, and his righteousness; and all these things shall be added unto you."
Matthew 6:33
In this article I focus on places for regular quiet time with God. There are times when you can get away for special retreats and spend time with God in a location that may not be convenient for everyday use. But, for the most part, these suggestions are for your daily devotional times.
Living Room
Personally I spend time in daily Bible reading and study right in my living room in my big plush recliner. I want to set a good example for my family and this is currently the best way to do this. I am easily distracted when reading, but have found that I can read my Bible in the living room each morning. I have asked the family to respect the morning time before breakfast so that I can read and study.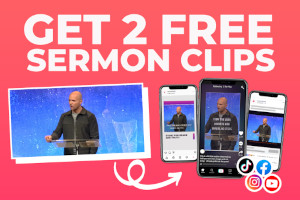 The downside of this is that I don't really spend any time in prayer during my living room devotions. My prayer time is when I am in my office at work and can have a little more uninterrupted time. I don't think this is ideal, but it is what works for me at this stage in my life.
Park
Right next to my office is a church that has an outdoor pavilion where I could go and read my Bible. It is open to the public and I have enjoyed spending time there on nice spring days. You may be able to find a park or other public location where you can take your Bible on your lunch break to spend time with the Lord.
While this may be nice on days with beautiful weather, you need to also have a fall-back location that you can use when the weather is not so nice. Don't allow the weather to keep you from working on your daily Christian maturity.
Closet
Some of you have a nice big walk-in closet where you can easily set up a folding chair and have your devotions in private. This can be an ideal place to get alone with God. Even if you don't have a large closet you may still want to try and see if it offers you the seclusion and focus you need for your time with God.
Interestingly we often call private prayer "closet prayer" because of Christ's comments in Matthew 6:6 when He said, "But thou, when thou prayest, enter into thy closet, and when thou hast shut thy door, pray to thy Father which is in secret; and thy Father which seeth in secret shall reward thee openly." This was in contrast to the very public prayers of the hypocrites.
"Thou hast commanded us to keep thy precepts diligently." Psalm 119:4

Bathroom
The first time I heard about using a bathroom as a place for quiet time was when my family was in Columbus, GA staying with an elderly saint in the church we were working in for 2 weeks. She was a widow lady and all her kids were grown. She could have had her Bible-reading and prayer time anywhere in the house she wanted. But, when she was younger and had a house full of kids she learned that she could retreat to the bathroom and have her devotions undisturbed.
Even though her house has been empty for years she still enjoyed her private time with God in the bathroom.
Office
You may have an office at your house where you can retreat to for some personal time with the Lord. I tried this at my house and found it did not work well for me. My office is an unfinished corner of my basement with broken electronics and half-completed projects perpetually littering my desk. The thought of going down into the unheated dungeon causes me to put off my devotions until "later today when it warms up." Which, of course, never happens.
However, your home office may be a welcome fortress of solitude. In that case, enjoy your precious quiet time there.
You may even be afforded the opportunity to read your Bible and pray at your regular office like I can. Take advantage of that if it is the best place for you. But, I will also caution you that it is very easy to get pulled into some little task that you want to finish before getting into your personal time. Many times that means that you don't get around to your Bible reading for the day.
Car
Your vehicle may be an ideal place for you to spend time alone with God. It has everything you need: quiet, seclusion, and a place to put your cup of coffee. The only challenge may be sneaking out while no one is looking.
"Thy word have I hid in mine heart, that I might not sin against thee." Psalm 119:11

Special Retreat
I do want to include one place away from your normal routine. This one I will just call a special retreat. A time away from the normal cares of your daily life where you can go and be alone with God for an extended period. That may mean a weekend trip or just a couple of hours one afternoon at a local state park. These longer times of prayer and Bible reading can be rejuvenating and refreshing. This is especially true if you begin to feel like your regular devotion time is being done more out of habit than it is out of desire to spend time with God.
Where do you spend your quiet time with God?
Please leave a comment below with where you enjoy spending time alone with God. My suggestions may not work for you at all, but our fellow readers may have a great suggestion that you can implement for your personal time with the Lord. Also, in your comments, let us know why this location works well for you. Even if a specific location does not work for me, your reason might help me find other places that are comparable in nature.
Related reading: How to Get Closer to God
Resource – Scripture quotations are from The Holy Bible, King James Version