Everyone's felt fear at one time or another, and being afraid can sometimes save our lives, but when fear disables you, it's time to read these 7 Bible verses for when you're afraid.
"Fear not, for I am with you; be not dismayed, for I am your God; I will strengthen you, I will help you, I will uphold you with my righteous right hand" (Isaiah 41:10).
Did you know that everyone's felt fear at one time or another, and being afraid can sometimes save our lives, but when fear disables you, it's time to read these 7 Bible verses for when you're afraid. And it's time to remember the promises of God, which include His upholding you with His righteous hand. Even when you fall, He is there to pick you up again, and better yet, He promises to strengthen you during times when you're afraid.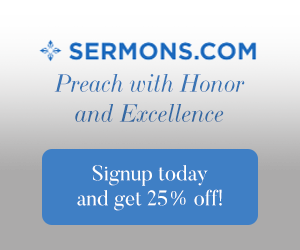 "Be strong and courageous. Do not fear or be in dread of them, for it is the LORD your God who goes with you. He will not leave you or forsake you" (Deut 31:6).
This verse is not a helpful suggestion, but an imperative command from God. God commands Joshua, and us, to be strong and courageous and not live in dread or fear of "them," whatever them is (like problems!). He is not going to leave you or forsake you when you need Him most. That's impossible because He promises to "go with you!"
"Look at the birds of the air: they neither sow nor reap nor gather into barns, and yet your heavenly Father feeds them. Are you not of more value than they" (Matt 6:26)?
Here, Jesus wants us to look at nature and see how God provides for the smallest and least regarded creatures on earth…the birds of the air. That was the smallest creature you could bring to offer as a sacrifice at the temple. Most of the poor could only give such offerings, and likely, the religious leaders looked down on such offerings, but God looks at the heart, not the amount. It's about trusting God to provide for us as well as He does the birds, actually better than He does the birds, since He has said we are of much more value than they. We need to show we trust God to provide for us and "not be anxious about your life, what you will eat or what you will drink, nor about your body, what you will put on. Is not life more than food, and the body more than clothing" (Matt 6:25)?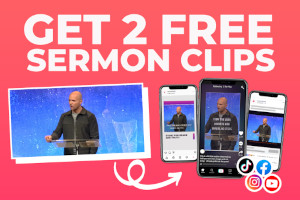 "Casting all your anxieties on him, because he cares for you" (1 Pet 5:7).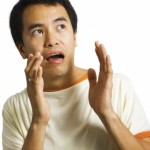 The Greek word for anxiety is interesting. It means "to pull apart" or "to move in opposite directions," and that's a very good description for anxiety. It pulls us away from trusting in God and pulls us near to depending on ourselves to figure things out. Our faith says "trust God" but our circumstances say "fix this!" That puts unnecessary stress and anxiety on us, but it doesn't have to be that way. We must cast every single burden, not most or some of them, but every burden we have onto the broad shoulders of Jesus Christ. Our burdens are like a fly resting on a jumbo jet liner. He can handle the stress…we cannot.
"Peace I leave with you; my peace I give to you. Not as the world gives do I give to you. Let not your hearts be troubled, neither let them be afraid" (John 14:27).
The world sees peace differently than believers see it. The peace may come and go in a person's life, but those who have trusted in Christ can pillow their head at night, knowing that their troubles cannot match the Creator of all things. Nothing is too hard for Him. The Apostle Paul says that "the peace of God, which surpasses all understanding, will guard your hearts and your minds in Christ Jesus" (Phil 4:7), and peace guarding your mind is a great way to resist fear.
"Even though I walk through the valley of the shadow of death, I will fear no evil, for you are with me; your rod and your staff, they comfort me" (Psalm 23:4).
David, of all the early kings of Israel, lived in the shadows of death more than all. Even so, he believed God would deliver him safely and so he had no fear of the evil of men. He feared not the shadows of death because the Lord was as good as with him in the valley, and His protective rod and staff guarded him throughout all the dangers. By the way, the reality of something and the shadow of something are not the same thing! I'd rather get hit by the shadow of a bus than the bus itself.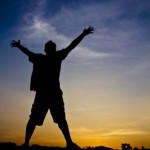 "When I am afraid, I put my trust in you" (Psalm 56:3).
Here the psalmist is contrasting who to trust. When He is afraid, He's going to put his trust in the Lord and not in things, people, or even himself. The Lord is a strong tower for those who run to it and a present refuge in time of need, like when we are fearful of something. When we look at circumstances and not look to God in times of need, we, like Peter, begin to sink. It was only when Peter took his eyes off of Jesus and onto the wind and the waves, did he start to sink (Matt 14:22-33). Which or who do you really trust more…your resources or God?
Conclusion
If you have never trusted in Christ as your Savior, then you are presently not at peace with God (Rom 5:1). In fact, you cannot have the peace of God until you are first at peace with God. That can only come through Jesus Christ (Acts 4:12) and His blood shed on your behalf. Jesus is either your King and Savior or He will be your Judge, and you do not want to see Him at the Great White Throne Judgment (Rev 20:12-15). My prayer for you who are reading this is that you repent and believe the gospel, the very thing Jesus asks everyone to do (Mark 1:15).
Here is some related reading for you: 7 Bible Verses for Overcoming Fear
Resource – Scripture quotations are from The Holy Bible, English Standard Version® (ESV®), Crossway Bibles. (2007). ESV: Study Bible: English standard version. Wheaton, Ill: Crossway Bibles. Used by permission. All rights reserved.