Do you believe that Christians should be hoarding or storing up foods and supplies for the Coronavirus pandemic or any other coming crisis?
Wise Planning
There is certainly nothing wrong about storing up foods or supplies for a rainy day, or having some reserves in case the power goes out or something else happens. Good planning is what God's Word recommends. Solomon wrote, "Prepare your work outside; get everything ready for yourself in the field, and after that build your house" (Prov 24:27), or "first things first." You must prioritize things when you plan, so planning ahead is not wrong at all. In fact, the Bible teaches "The plans of the diligent lead surely to abundance, but everyone who is hasty comes only to poverty" (Prov 1:5). Christians have no excuse for not only long-term planning, but for providing for their families. The Apostle Paul said "if anyone does not provide for his relatives, and especially for members of his household, he has denied the faith and is worse than an unbeliever" (1 Tim 5:8). We must remain diligent about the things going on around us because "The prudent sees danger and hides himself, but the simple go on and suffer for it" (Prov 22:3). If you're not sure how to prepare yourself and/or your family, seek counsel. Many have found from experience that "Without counsel plans fail, but with many advisers they succeed" (Prov 15:22).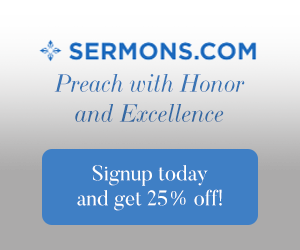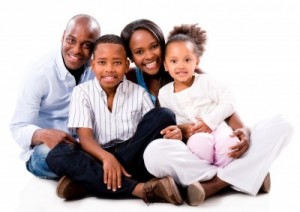 God's Concern
If God could provide manna from heaven, quail from the sky, and water from a rock, is anything too hard for God? Clearly, nothing is impossible for God (Luke 1:37). For us, there are many things that are impossible. The advantage for the believer is that through Christ, they can do all things (Phil 4:13). Without Him, they can simply do nothing at all (John 15:5). When we become anxious about the future, meaning our immediate needs, we're told not to look to others, "But seek first the kingdom of God and his righteousness, and all these things will be added to you" (Matt 6:33). The man who built bigger barns thought he had it made, but died that very night (Luke 12:20). He was worried about tomorrow, but not worried about his soul. Jesus tells us, "Look at the birds of the air: they neither sow nor reap nor gather into barns, and yet your heavenly Father feeds them. Are you not of more value than they" (Matt 6:26)? I have yet to find a bird building a bigger barn to store more seed, and yet God takes care of every one of them. You do know, don't you, that you are worth infinitely more to Him than a sparrow, not that the sparrow doesn't have value to God.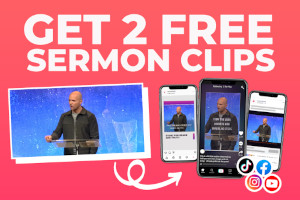 God's Provisions
Paul clearly tells the Church at Philippi that "God will supply every need of yours according to his riches in glory in Christ Jesus" (Phil 4:19). What is "according to" God's riches? How about everything. He not only owns the cattle on a thousand hills…He owns the hills too! Everything is the Lord's. We are only stewards that have been entrusted by God to have stewardship of all we have. We have nothing really…only that which God has given us (1 Cor 4:7), so it's not ours to gain or ours to lose, but ours to be blessed with and to bless others with. That's why I believe it is sinful to go to a store and buy up everything in sight. Loving your neighbor as yourself is not leaving empty store shelves for your neighbor.
Why people buy a six-month supply of toilet paper is beyond me. There is no shortage, and the supplies lines to the stores are strong in this country, so is it fear? Is it insecurity? Is it uncertainty about the future, or is it all three? I believe we shouldn't panic and buy out large sections of goods. If we do that, we leave nothing for our neighbor on the shelves. Most of us have more than we need, and they may end up having nothing at all. Somehow, that seems sinful to me. It's good and well to plan ahead, storing up provisions for emergencies, even long-term ones, but there is a fine line between preparing for emergencies and stocking up and hoarding goods to the hurt of others.
What You Can Do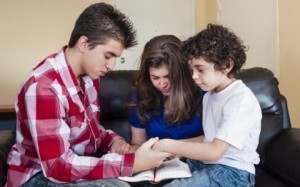 There are so many things today that are beyond our control; economic woes, pandemics, and natural catastrophes. It seems that death and destruction are everywhere, so what can we do? We are only one person on a planet of billions. First of all, we can pray. When all you can do is pray, pray all you can. Prayer is not the least we can do; it is the most we can do. It shows our trust in God. We believe Him when He tells us, "I will never leave you nor forsake you" (Heb 13:5b). So, what part of "never" don't we understand? Do we really believe that? I hope so. Paul was "persecuted, but not forsaken; struck down, but not destroyed" (2 Cor 4:9), and yet Paul understood the reason for this suffering. He knew that he was "always carrying in the body the death of Jesus, so that the life of Jesus may also be manifested in our bodies" (2 Cor 4:10). Maybe we cannot understand why all of this is happening, but it is a fallen world. All we can do is "Trust in the Lord with all your heart, and do not lean on your own understanding. In all your ways acknowledge him, and he will make straight your paths" (Prov 3:5-6). God is still on His throne, but if you're seeking God's wisdom on something, James says, "If any of you lacks wisdom, let him ask God, who gives generously to all without reproach, and it will be given him" (James 1:5). I see no reason why God would not answer that prayer.
Conclusion
If you have been or are now more-or-less isolated due to the Coronavirus pandemic, you can use this time to get to know your family better. Spend more time talking about their lives…what their aspirations are, what their concerns are, and what fears they may have. Let them ask you any question at all. And, if many churches are not able to worship together, they can still fellowship with God. For example, pray to God for the Holy Spirit to help you understand the Bible and you can have fellowship with God and the Holy Spirit while reading His Word. By all means, listen to your church's Sunday services and Bible studies online if possible. Many churches have made arrangements to have their messages and teachings recorded and posted on social media like You Tube, Facebook, Twitter, and other places. The social networks keep an open door of conversation so we can keep in touch and continue to pray for one another. For those who have not yet trusted in Christ, let today be your day of salvation (2 Cor 6:2). If you wait to receive Christ Jesus, He may come or you may die unexpectedly, and your day of salvation has passed. Trust in Him today, and even if you die, you will live again (John 11:25-26).
Here is some related reading for you: Does the Bible Talk About Pandemics?
Resource – Scripture quotations are from The Holy Bible, English Standard Version® (ESV®), Crossway Bibles. (2007). ESV: Study Bible: English standard version. Wheaton, Ill: Crossway Bibles. Used by permission. All rights reserved.