The recent covid-19 pandemic has caused many families and singles to come close to financial ruin, so what 7 Bible verses can we turn to during this difficult time of trouble?
Matthew 6:31-32 "Therefore do not be anxious, saying, 'What shall we eat?' or 'What shall we drink?' or 'What shall we wear?' For the Gentiles seek after all these things, and your heavenly Father knows that you need them all."
We may look at our checkbooks and say, "Oh no, what am I going to do," but instead, why don't we pray, "Okay God…I can't wait to see what you're going to do." The Father knows every single problem in your life, and especially those that are pressing down upon you. Things like finances. So how do we learn to "not be anxious?" By recognizing the truth that "your heavenly Father knows that you need them all," whatever that "all" is for you and your family.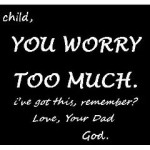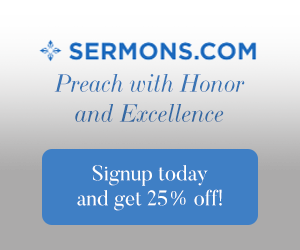 Philippians 4:19 "And my God will supply every need of yours according to his riches in glory in Christ Jesus."
After you've read this verse, ask yourself this: "What are the riches in Christ Jesus according to?" Since Christ is Creator, He owns everything! He not only owns the cattle on a thousand hills…He owns the hills too, but that promise is to supply our every need, and not our every want or desire, but you can rest in the promise that "God will supply every need of yours." He won't supply every need according to other people's riches, but Jesus Christ's riches! He may use others as a means to do so, but the greatest treasure we receive is that of our salvation.
Psalm 37:25 "I have been young, and now am old, yet I have not seen the righteous forsaken or his children begging for bread."
King David may have written this psalm when he was on the run from King Saul, who was trying to kill him, and frequently food and water were scarce, but even so, David knew that the Lord would not forsake him, nor would He suffer His own children to beg for bread. This is significant because it's a promise of God that He, as their (and your) Father, will take care of His children. From experience, we should already know that "He is ever lending generously" (Psalm 37:26a).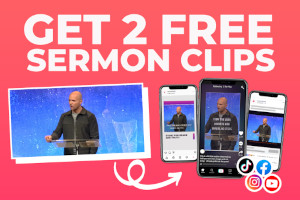 Proverbs 3:9-10 "Honor the Lord with your wealth and with the firstfruits of all your produce; then your barns will be filled with plenty, and your vats will be bursting with wine."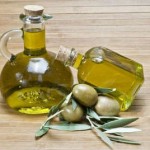 I have counseled a few people about their finances, trying to help them establish a budget, but it seems that those in the biggest financial holes are often the ones that are the least giving or give nothing at all to their church or any charities. We cannot expect God to pour blessings into our laps if we never give back to the Lord or anyone else. If we do give, we should give according to what we have; for some, that might be little, but for others, it could be more, but it should never be nothing. We reap what we sow, and if we sow nothing, we can't expect to harvest much of anything.
Matthew 6:26 "Look at the birds of the air: they neither sow nor reap nor gather into barns, and yet your heavenly Father feeds them. Are you not of more value than they?"
By Jesus' asking the question, "Are you not of more value than they?" He is basically telling us that God takes care of the birds of the air, and they don't have to worry about where their next meal's coming from, so why are we so worried about today or tomorrow? God values us far above any bird of the air, and since He provides for them, would He really do any less for you, His own child? I've never seen a bird trying to build a bigger barn to store their seed…have you? They don't have to. God's got this!
Psalm 23:1 "The Lord is my shepherd; I shall not want."
The 23rd Psalm is one of the most known and loved chapters in the Bible, and it's no wonder because it's so full of the promises of God. Maybe you didn't even realize that there are promises from God for us, like we "shall not want," and that He will supply needed nourishment (Psalm 23:2), so there is no reason to fear any evil since He is always with you (Psalm 23:4), however, this is only true for you if you have been saved. If the Lord is not your shepherd, you will face want in this world, but for the believer who claims the Lord as his or her shepherd, they can say, "Surely goodness and mercy shall follow me all the days of my life" (Psalm 23:6).
Isaiah 41:10 "Fear not, for I am with you; be not dismayed, for I am your God; I will strengthen you, I will help you, I will uphold you with my righteous right hand."
When we're facing serious financial troubles, often the only place we can turn to is God and ask the Father to help. His answer to our prayer is partially found in the Prophet Isaiah's writing. He addresses the human emotion of fear. Surely you've experienced fear in y our life; fear of health, finances, or a ruined relationship, so how can we stop all these fears from immobilizing us? Run to God; pray to Him and He "will strengthen you" and "help you," but more than that; when you just can't hold up anymore, God "will uphold you with [His] righteous hand." Fear is the enemy of faith, but trust in God and the promises found in His Word will slay the dragon of fear and extinguish the darts of doubt.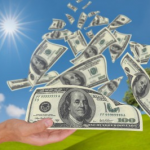 Conclusion
I know of hundreds of people who are going through financial emergencies in their lives, but the good news is that some of these people who are facing financial troubles have come to Jesus Christ for the very first time. When they realized there was nothing more they could do, they sensed that only God could help them now. And God has helped many. This recent pandemic which has caused skyrocketing unemployment and swollen the numbers of those living in poverty or homeless, has also brought many sons and daughters into the kingdom….sons and daughters of God that would otherwise never came to saving faith in Christ. We've heard from so many who have contacted us and came to know Jesus Christ for the first time in their lives. Now, let me ask you: Have you repented and trusted in Christ? I hope so, but if you're currently facing a financial crisis…and a very serious one, run to God. God can use evil for good. He has a history of doing that (Gen 50:20; John 3:16), and He is ready, willing, and able to help you right now. Come to Him (Matt 11:28-30).
Here is some related reading for you: 7 Bible Verses for Troubled Times
Resource – Scripture quotations are from The Holy Bible, English Standard Version® (ESV®), Crossway Bibles. (2007). ESV: Study Bible: English standard version. Wheaton, Ill: Crossway Bibles. Used by permission. All rights reserved.