Ever wanted to write a Christian book? If so, here's a step-by-step process for how to write and publish your own Christian book.
Writing a Book
Writing a book is a process that begins long before you start typing those first sentences. It starts with a little flame inside of you, a flame that grows stronger, day by day. Your creativity, ideas, and imagination will tell you when it's the right time to start writing your book.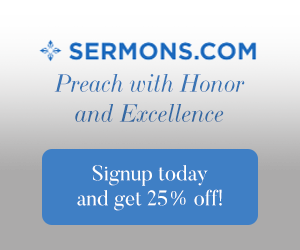 If you're thinking about writing and publishing your Christian book that means your flame is strong enough. Your faith and love for God, combined with the creative drive you've been feeling, will help you write the book you want, however, you'll still need some guidance to help you succeed. Thankfully, we've got you covered with a step by step guide that breaks down the process of writing a Christian book. Let's take a closer look.
1. Connect With God
When you're thinking about writing a Christian book, there's one thing that you need to lean on, and that is your relationship with God.
Nurturing your relationship with God means: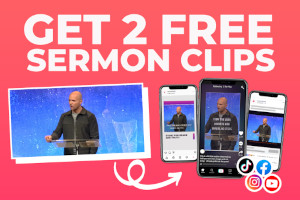 – praying regularly
– being in touch with your faith
– practicing the commandments
God gave you the idea to write a book and it's important that you seek guidance in your prayers, therefore, staying close to God is very important.
2. Brainstorm Ideas
At the beginning of the writing process, you must explore different options and decide which direction you want to head in.
The best way to make such a decision is to brainstorm:
– choose a moment when you feel you're connected to God and your spirit is lifted
– take a piece of paper or open your laptop
– start thinking about ideas for your book
– write down all the ideas that come to your mind
Once you feel like you've noted every idea that you've had in mind, leave your notes aside. Let them rest for a day, then come back to the notes and read them carefully. I believe you'll know what idea is the best one once you've read it to yourself again.
3. Know The Purpose
Just like every decision that God makes has a clear purpose, so must your book. Think about the reasons you're writing the book and the effect it will make on the readers.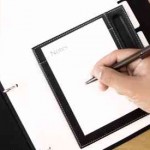 Try realizing why you're writing this book:
– to share your faith in God
– to share a life lesson you've learned
– to unite people around God
– to inspire people to do good
– to answer God's calling
Whatever the reason you're writing this book, make sure you know it before you start the process. This will help you stay focused on a higher goal and make it possible for you to write from the bottom of your heart.
4. Imagine Your Audience
Obviously, you're writing a Christian book with the intent of sharing it with the rest of the world, so naturally you're hoping to have as many people and Christians to read it as possible, however, it would be a good idea if you could imagine the audience you're talking to. This would help you write a book that truly resonates with the people you're trying to reach and will allow you to tell your readers what they really want to know…the very reason they bought your book in the first place.
So, just imagine the people you wish to read your book. They could be:
– in need of finding faith
– celebrating God
– looking for inspiration and motivation
– in need of a blessing
The people to whom you're writing this book will have various reasons for buying your book and taking it into their hands. Maybe they want to find a better connection with God through your book, so think about the reasons you want to write this book, and base those reasons upon what your audience might want. If you do that, you might just write a truly great Christian book.
5. Start Outlining
Now that you've got a clear purpose for your book and you know who your audience is, it's time to do some actual writing. Start immediately and don't procrastinate.
The best way to start is by outlining. Outlining means:
– starting from your main ideas
– writing down sub-ideas and notes around each one
As you go on, you'll be working around each sub-idea separately, making it broader, wider, and deeper. This way, you'll be going through different stages, making each of those ideas come alive, uniting with the rest of them. Once you finish the process of outlining, you'll have the main structure of your book in front of you. And that's really the hardest part of writing a book. Now, all you have to do is continue having faith in yourself and in God's intent to tell you to write a book.
6. Add & Edit
Once the structure of your book is done, it's time to go even deeper and polish each of the outlined sections to perfection. This process will take the longest and you'll need to go through several phases to finish the entire book.
During each phase you'll be:
– reading what you've written so far
– adding details and stories
– editing the parts
– taking something out and adding something in
You'll repeat this process until you're completely satisfied with what you've written. Remember to have faith and keep communicating with God through your prayers.
7. Proofread
Once you feel like your book's finished and you've said everything that God's intended you to say, it's time for the final touch.
You need to proofread your book to make sure there are no:
– spelling mistakes
– grammar mistakes
– organization and structure issues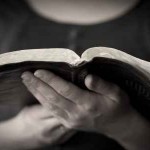 Proofread the entire book yourself; then ask someone else to do it as well. It could be a friend, a family member, or someone you see at the church. Once you get that second opinion, you can move on to finding a publisher.
8. Find a Publisher
You've done a great job writing your Christian book. You've listened to God's intentions and you've followed the noble cause he assigned to you. Now it's time to get the book published.
The best way to do it is to:
– look up some Christian publishers
– see which one is taking in manuscripts
– choose several of those that you feel great about
– contact them and submit your work
While you're waiting for a response, just remember: have faith and good things will happen. Believe in yourself, in God, and your book, and you'll see great things are ahead of you.
Final Thoughts
At first, it may seem hard or impossible for you to write a Christian book, but you only need one thing to make it happen- faith. If you have faith, God will be there for you. Together, you can create a book you're going to be proud of. Make sure you use the tips we've provided above and you'll have nothing to worry about.
Here is some related reading for you: 6 Tips for the Christian Writer
Resource – Scripture quotations are from The Holy Bible, English Standard Version® (ESV®), Crossway Bibles. (2007). ESV: Study Bible: English standard version. Wheaton, Ill: Crossway Bibles. Used by permission. All rights reserved.
Author's Bio. Daniela McVicker is a contributor to Topwritersreview. She is also an experienced writer with a degree in social psychology from Durham University. Daniela is primarily focused on writing about self-improvement. She has authored a number of insightful and motivating articles like "Making the Right Choices Every Day" and "7 Steps to Open Yourself to New Opportunities & Possibilities."