There are so many blessings that come with having children! The pitter patter of little feet running through the halls and the laughter accompanying it always makes me smile! Whether you are a parent already or trying to have your first child, you can be assured that children are one of the biggest blessings you have or will have ever. With that said I know some of you are having difficulties with having kids and my heart goes out to you. I understand this as well. I have been through miscarriages in the past and I understand how frustrating it is to try and conceive as well. It took 2 ½ years of trying before my little girl was formed in her mom's womb. Stay strong in the Lord, and He will sustain you. Here are 6 prayers that you can pray for fertility or a new baby.
Real Rewards
"Behold, children are a heritage from the Lord, the fruit of the womb a reward." (Psalm 127:3)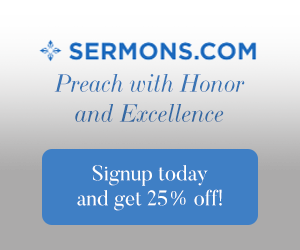 Gracious Father,
I cannot thank You enough for blessing me with my children. I am in awe every day that I look at them and see myself in their eyes. I remember being a child and being loved by my parents and I also thank You for them, Lord! I want to love my kids even better than my parents loved me, and I hope my children will strive to love their own children, someday, better than I have loved them. I am overjoyed at how they want and desire love from me. I am more than willing to shower them with my love, Father! Thank You for these wonderful kids of mine! I love You, Lord! Amen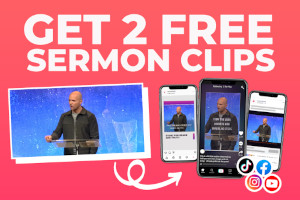 Fertility Issues/Troubles
"Behold now, the Lord has prevented me from bearing children." (Genesis 16:2a)
Abba, Father,
I feel forgotten, Lord. I have cried out to You! I long for a baby of my own, Father. I can't rely on my own abilities and strength anymore. You are the giver of life and I come to You now. Father, hear my prayer! I desperately want a child of my own. I understand why Sarah was so depressed in Genesis, Lord. She was very old when You gave her a child. Father, if it be Your will, I beg of You, give me a child of my own that I can love on and raise through Your standards. I will memorize scripture with them! I will show them how to love others with a "Christ-like" love! O Father, I am at Your mercy and I pray for deliverance from infertility. I love You! Amen
Surround Us
"When ye frequently, and in numbers meet together, the powers of Satan are overthrown, and his mischief is neutralized by your like-mindedness in the faith." – Ignatius of Antioch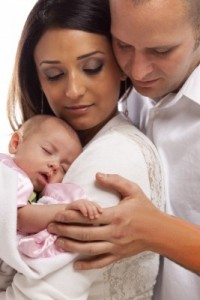 Dear Lord,
I thank you for my newborn! His/her eyes are so beautiful when they are open! I am in awe of how You have brought this tiny little baby into my arms! I praise Your Name, Lord! I ask now that You would have our friends, family and church family surround us with their love and wisdom, Lord. I pledge to raise this baby in Your church, Father. May it be that our church family will surround this little one with love, affection, wisdom and song. I love You, Lord! Amen
Strength To Persevere
"How long, Lord? Will you forget me forever? How long will You hide Your face from me? How long must I wrestle with my thoughts and everyday have sorrow in my heart?" (Psalm 13:1-2)
Father,
I am at rock bottom. My wife and I have been trying for 2 ½ years to have a little baby. I don't even want to try anymore, Lord. What is the fun in hoping for something that doesn't seem like it is going to happen? Father, I have nothing left in me. I don't even want to try anymore to have a child. It is ruining the intimate moments with my wife. We aren't even enjoying each other. We are exhausted, Lord. I pray for Your strength to press on. Father, if it be Your will, please give us another baby! We are at Your humble mercy, Lord. I love You! Amen
Salvation
"Brothers, my heart's desire and prayer to God for them is that they may be saved." (Romans 10:1)
Father, God
You alone have the power to give life in Heaven and death in Hell. I pray for the salvation of my newborn. Father, I pray that by the way I teach my child Your scriptures and truth that he/she will hold fast to Your Word and never walk away. I pray that they will retain the knowledge that they learn and put it to good use in the way they conduct themselves as they grow older. I can't imagine life without my baby now, and I can't imagine life without them in Heaven either! Give me patience when they are in sin. May I always show them love even when it doesn't make sense to them. Jesus showed His accusers love by asking You to forgive them, Father, while He gave His own life up for humanity. May I always have that kind of love for my own kids, that they may grow up knowing You are the One and True God! I love You! Amen
Infertile
"I am weary with my moaning; every night I flood my bed with tears; I drench my couch with my weeping." (Psalm 6:6)
Father in Heaven,
You already knew the results of my test before it came back. Lord, there is no chance for me to have babies! I feel so inadequate and abnormal. I don't feel like a man today. I feel like a failure. Lord, I know you see me differently, but being a man that cannot give my wife the precious gift of children is killing me! How do I move on from here? My wife and I wanted so badly a child of our own flesh and blood, and now that dream has become a nightmare. Father, I have no idea how to process this. I need You now more than ever. Lord, I still want children! Father, if not through my own marriage, please lead us to a child we can adopt. I want to love on a child with the love of Jesus! Father, help me through this as I grieve over my own incapability to bring a child into this world. I need to feel Your presence surrounding me, Father. I need You! I love You! Amen
Conclusion
Whether you have a new born or are having fertility issues, stay in prayer with God. He is always available. If anyone needs prayer, please let me know and I will pray for you. As I said above, I have dealt personally with miscarriages and fertility issues as well. May God bless you as you live a life worthy of the calling!
Read more about children here:
Resources –  The Holy Bible, English Standard Version "Scripture quotations are from The Holy Bible, English Standard Version® (ESV®), copyright © 2001 by Crossway, a publishing ministry of Good News Publishers. Used by permission. All rights reserved.