Many of us have times when we don't feel appreciated for our work or service. There's a great temptation to allow bitterness to well up in our hearts and eventually we lash out at the unsuspecting around us. This is especially true for those closest to us: a spouse, children, friends, co-workers, or a boss.
However, being frustrated and angry rarely influences anyone to know the Christ who lives within us. The Lord equips His people with spiritual gifts to help us rise above the carnal nature of feeling sorry for ourselves. Therefore, we can give much grace to others when we aren't feeling appreciated with these 5 coping methods: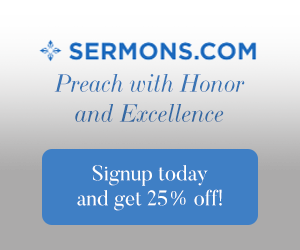 Coping Method #1) Remember people are forgetful like you
"For in the same way you judge others, you will be judged, and with the measure you use, it will be measured to you" (Matthew 7:2).
Before we are quick to judge the failings of those around us, we must first take a look at our own hearts. Our Lord knows what it's like to feel unappreciated—because we forget time and time again to thank Him for answering our prayers. We may move on and it may be weeks later before we realize that we didn't even express our gratefulness to Him. Sometimes we need to give people a break as the Lord doesn't condemn us daily for our forgetfulness.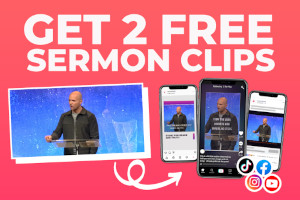 Coping Method #2) Refuse to give in to the wrong attitude of entitlement
"May the God who gives endurance and encouragement give you the same attitude of mind toward each other that Christ Jesus had" (Romans 15:5).
We may be tempted to harbor resentment in our hearts towards those who remain ungrateful. However, if we attempt to be like Christ, we must use this opportunity to forgive them. The biggest test for each of us in these situations is keeping our hearts pure before God. Pray and ask the Holy Spirit to help you forgive and focus on Him instead those who seem to take advantage of you.
Coping Method #3) Recognize this as a learning opportunity from the Lord
"So that you may live a life worthy of the Lord and please him in every way: bearing fruit in every good work, growing in the knowledge of God" (Colossians 1:10).
God never wastes our frustrating situations. Instead He uses them to stretch us and reveal what's really going on in our hearts. A believer who continually loves and serves the ungrateful can have a huge impact on building up the kingdom of God. This behavior is anti-secular and against our human nature; however, someone could be changed by the presence of Christ revealed through you.
Coping Method #4) Restore any broken relationships or communications with others
"Strive for full restoration, encourage one another, be of one mind, live in peace. And the God of love and peace will be with you" (2 Corinthians 13:11).
Have you ever snapped angrily at an ungrateful person? The problem isn't just in the loss of control, but in the fact that they probably don't know how you really feel. It's important for us to humble ourselves and seek forgiveness if we have offended with our words, actions, and/or attitudes. There may also be an opportunity to express the need for boundaries and expectations in your relationships. This is most received when we demonstrate a spirit of love and humilty instead of anger or resentment.
Coping Method #5) Remain grateful even when you are unappreciated
"Give thanks in all circumstances; for this is God's will for you in Christ Jesus" (1 Thessalonians 5:18).
The best coping method when dealing with ungrateful people is to thank God for the experience. We get to have a slight taste of what our Lord does for the whole world every single day. He is behind every good thing that everyone receives and enjoys—the sun to give light, the rain to grow food, etc… Yet how little of it is appreciated on a daily basis? Our gratefulness sets us apart and releases the fragrance of grace to those who live and work among us.
Press beyond Coping
If you practice these 5 methods with regularity, it will become a way of life for you. You will become more conscious of expressing thankfulness to the Lord and to those around you. This often results in a cultivated atmosphere of appreciation—where others began to pick up your habit and show their thankfulness.
More helpful reading: How to Show Grace to Others
Resource – New International Version Bible, The Holy Bible, New International Version®, NIV® Copyright© 1973, 1978, 1984, 2011 by Biblca, Inc.™ Used by permission. All rights reserved worldwide.