How can we overcome a childhood that was fractured, shattered, and left in ruins?  Is God able to fix what was long ago broken in a dysfunctional family?
Broken, Shattered Lives
I know of so many people who have had childhoods that were anything but normal.  They grew up in poverty, they had parents that abused them either physically, sexually or both, they never heard "I love you" and often times this led to a life of divorce, drugs, alcoholism, and a life of crime.  The good news for anyone who has had a childhood like this is that God cannot fix what is first not broken.  God is the God of the brokenhearted and crushed in spirit.  God frequently uses pain to humble us and to create a contrite spirit in us where we are open and receptive to the gospel because, for the first time in our lives, there is hope and a future.  There is a way to take the scattered pieces of a puzzle of a shattered, fractured life and put them all back together again and come up with a beautiful picture.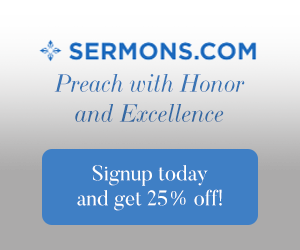 How to Overcome a Fractured Childhood
I would highly recommend being in the Word of God on a regular basis because there is such power in the Bible to change lives.  There are soothing, comforting, encouraging Scriptures that can penetrate our mind and hearts and can give us courage and hope for a future that is indescribably awesome.  Here are a few Bible verses that I believe can help heal, repair and restore broken, shattered lives and give you help to put them back together again.
God Hears our Cries
Psalm 34:15, 17-18 "The eyes of the Lord are toward the righteous and his ears toward their cry. When the righteous cry for help, the Lord hears and delivers them out of all their troubles. The Lord is near to the brokenhearted and saves the crushed in spirit."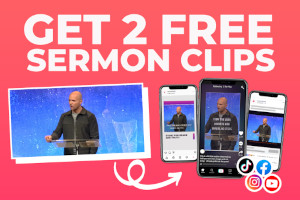 God takes delight in putting His eyes upon us and His ears bent toward us in the cries of our pain.  He hears "the righteous cry for help" and then He "delivers them out of all their troubles." Even better, God is "near to the brokenhearted and saves the crushed in spirit." Don't things in life, particularly in our painful past, tend to crush us under their weight?  If you are like most people, it does but this is exactly when God is near and dear for He delivers us out of these dark nights of the soul. There is no doubt that we will have or have had many "afflictions…but the Lord [will] deliver [us] out of them all" (Psalm 34:19).
God Bears our Loads
Matthew 11:28-30 "Come to me, all who labor and are heavy laden, and I will give you rest. Take my yoke upon you, and learn from me, for I am gentle and lowly in heart, and you will find rest for your souls. For my yoke is easy, and my burden is light."
Jesus speaks to the fractured, broken, shattered people when He says "come to me" because of your "labor" and heavy loads so that I can "give you rest."  The yoke was a device where the weight of the load was spread out and shared between two or more oxen and so this is why Jesus says to "take my yoke upon you" or let me take that weight for you because I can handle it.  In effect, Jesus is saying "Hook it up to Me and I will help ease your labor and lighten your load."  His burden is light because the vast majority of the weight is on Him and in this "you will find rest for your souls" but if you go it alone you will have hard labor and heavy loads.
God Mends Broken Lives
Psalm 147:3 "He heals the brokenhearted and binds up their wounds."
When I was a young child, I never once heard "I love you" and never heard any encouraging words.  Being born out of wedlock, I never saw my father nor even saw a picture of him.  My own mother didn't want me when I was young and so there was no one to come crying to, no one to help my deep wounds, no one to help heal my broken heart, so I turned to a life of crime, drugs, alcohol, and ended up in prison.  I thought I had reached a dead end and so the only place I could look was up…and there was God.  He was eager to fix my broken heart and be the Father that I never had.  He bound up my broken wounds to give me the love of a mother that I never had.  Did you know that when a bone breaks it heals and comes back nearly 30 times stronger than it was before?  That is how a heart that has been broken, a life that has been shattered, a person who has been fractured by life can end up being stronger in the end.
A List of God's Benefits for Us
Psalm 103 "He redeems our life from the pit" (4), "He does not deal with us according to our sins, nor repay us according to our iniquities" (10), "as far as the east is from the west, so far does he remove our transgressions from us" (12), "As a father shows compassion to his children, so the Lord shows compassion to those who fear him. For he knows our frame; he remembers that we are dust" (13, 14).
God loves us like no tenderhearted, loving father that has ever existed on earth could and does. Regardless of our growing up in poverty, coming from a dysfunctional family, having broken relationships, and living as a divorced person because God has compassion on us, He knows we're only made of dust, He remembers that we are frail, fragile, and feeble.  God hates divorce but He loves divorced people.
God's Strength in Our Failures
Psalm 73:26 "My flesh and my heart may fail, but God is the strength of my heart and my portion forever."
Maybe your flesh and heart have failed in the past but God never does.  God takes pleasure in helping those who are broken over failure because He can take failures and say that they are not final.  He takes what we see as a period and makes them into a comma.
God Esteems What the World Despises
1 Corinthians 1:26-29 "For consider your calling, brothers: not many of you were wise according to worldly standards, not many were powerful, not many were of noble birth. But God chose what is foolish in the world to shame the wise; God chose what is weak in the world to shame the strong; God chose what is low and despised in the world, even things that are not, to bring to nothing things that are, so that no human being might boast in the presence of God."
If you are a believer, have you noticed that there are not many U.S. Senators in your church, not many mayors, not many CEO's, not many of nobility, not many powerful, not many judges, and really, not many wise by the world's standards.  Why is this? It might be that power and wealth create pride and God resists the proud (James 4:6).  God sought to call the weak, base, and foolish in the world's eyes so that we wouldn't boast or brag that we were called to be the children of God.  When God chose what the world despised or least regards and makes them into the very children of the Mighty God, He ensures that He is glorified because when we do things for Him, He gets the glory.  God wouldn't be glorified if we sat in Congress and passed a measure into law, God wouldn't be glorified if a rich man gave to charity out of his wealth, and God wouldn't be glorified by the nobility who boasted of their power or their family lineage.  No, God receives glory when the least regarded, least likely do mighty things for God because the world sees this and says, "Well, it had to be of God" and it was!  Therefore if we do brag or boast about anything, "Let the one who boasts, boast in the Lord" (1 Cor 1:31).
Conclusion
You can overcome a shattered life by becoming a child of God, reading Bible verses that declare all of the marvelous things He has done for you, using your pain for someone else's gain by sympathizing with the hurting and knowing what this was like, and by telling others about such a great salvation that God offers to anyone that has repented and trusted in Christ.  You can break that family cycle of dysfunction and start a new one where you stay with your family, tell them you love them, show them that you care and wipe away every tear. I know you can…I did but only by God's help.
If you are crushed in spirit or broken in heart from a childhood that was a disaster, know this, that God is near you, He has His eyes on you, He hears your cries, and "As a father shows compassion to his children, so the Lord shows compassion to those who fear him. For he knows our frame; he remembers that we are dust" (Psalm 103:13-14).
Read more about Jack's personal testimony here: How I Was Set Free in Prison
Resource – Scripture quotations are from The Holy Bible, English Standard Version® (ESV®), copyright © 2001 by Crossway, a publishing ministry of Good News Publishers. Used by permission. All rights reserved.