God loves us, not because we were lovely, but only because He chose to love us, so here are 5 things about God's love for you.
It's Unconditional
God loves us, not because we were lovely, but only because He chose to love us, so here are 5 things about God's love for you. The first one is His love Unconditional. In talking about love, Jesus once said "Greater love has no one than this, that someone lay down his life for his friends" (John 15:13). A friend or family member might not think twice about saving someone's life, even if it means they are harmed. Most husbands would take a bullet for the wife and kids. That love is not conditioned if they just had a bad day. Even with the flu, the husband would still take a bullet for his family, if it meant they could live, so that's unconditional or not conditioned on the other person's behavior. Thank God for that because if God only loved us for the good we do or our serving Him, then if we failed somewhere, God's love would stop, but we know of course God's love is permanent and does not depend on us!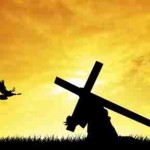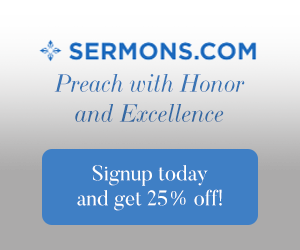 It's Sacrificial
Jesus showed the love of God by telling His disciples, "I am the good shepherd. The good shepherd lays down his life for the sheep" (John 10:11). The Good Shepherd died so that they and we might live! This is how "God shows his love for us in that while we were still sinners, Christ died for us" (Rom 5:8). God still loved us before conversion when we were ungodly, wicked enemies of God (Rom 5:6-10). Can anyone show a greater love that is unconditional than to die for us "while we were enemies we were reconciled to God by the death of his Son, much more, now that we are reconciled, shall we be saved by his life" (Rom 5:10)? I can't. Only God has such love.
It's Eternal
God spoke through Jeremiah the Prophet and said "I have loved you with an everlasting love; therefore I have continued my faithfulness to you" (Jer 31:3). It seems today that love depends on what others do for us and what we do for them, but God's love is everlasting or without end. Even when we are faithful, He never leaves us and never forsakes us (Heb 13:5). Hosea describes God's love by writing that God "led them with cords of kindness, with the bands of love, and I became to them as one who eases the yoke on their jaws, and I bent down to them and fed them" (Hosea 11:4). He brought us this far…He will bring us all the way home.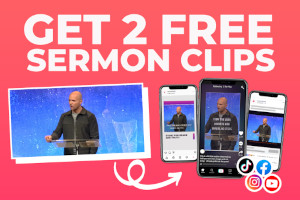 It's Effectual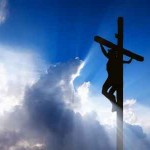 God loves us but it is an effectual love or a love that has eternal effects. God causes us to be quickened by the Holy Spirit so that we are brought from death to life (Eph 2:1-5). Before, we were dead in our sins with no hope of God. We might think we choose Christ, but Jesus told the disciples, "You did not choose me, but I chose you and appointed you that you should go and bear fruit and that your fruit should abide, so that whatever you ask the Father in my name, he may give it to you" (John 15:16).
Dead men can't choose anything! It was our Lord who said that "no one can come to me unless the Father who sent me draws him. And I will raise him up on the last day" (John 6:44), so the Father's love draws us to Christ. We might like to think that our goodness led to us choosing Christ, but the Scriptures show that He made the first move (John 15:16), so biblically speaking, it is God who drew us to Christ for He chooses us, not we choose Him. That's what effectual love means.
It's Rescuing
As the previous paragraph stated, God choose us. Just as Jesus says, "'I have chosen you out of the world. That is why the world hates you" (John 15:19). This is much of what Deuteronomy 7 is all about. God told Israel, "It was not because you were more in number than any other people that the Lord set his love on you and chose you, for you were the fewest of all peoples, but it is because the Lord loves you and is keeping the oath that he swore to your fathers, that the Lord has brought you out with a mighty hand and redeemed you from the house of slavery, from the hand of Pharaoh king of Egypt" (Duet 7:7-8). Only God's goodness caused us to be brought out of our own Egypt, the world of sin and Egypt typifies the bondage that sin enslaves us to it. Only God can rescue us from the world and from ourselves.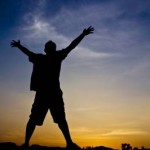 Conclusion
You do realize that God made the first move (1 John 4:19) when He set His love on you. He loved us before we could even love Him because we were dead in our sins which had separated us from God (Isaiah 59:2). It was only because God set His love upon as He ended our separation from Him through Jesus Christ. As the Scripture declares, "For God so loved the world, that he gave his only Son, that whoever believes in him should not perish but have eternal life" (John 3:16). Jesus love for us was displayed on the cross; our love for Jesus is displayed in obedience, as He said, "If you love me, you will keep my commandments" (John 14:15).
We can't say we love Jesus but refuse to obey His commandments. It's not possible to love God while breaking His commandments (1 John 3). I'm not saying we'll be sinless, but we should be sinning less; we should be obeying God more; and avoiding sin more often. This is what is called sanctification and it's a work of the Holy Spirit. That too is from God and further evidence that God loves us with an everlasting love: A love that will follow us into the Kingdom.
Here is some related reading for you: Why Does God Love Us? Do We Really Deserve It?
Resource – Scripture quotations are from The Holy Bible, English Standard Version® (ESV®), Crossway Bibles. (2007). ESV: Study Bible: English standard version. Wheaton, Ill: Crossway Bibles. Used by permission. All rights reserved.