God has dispensed gifts of the Holy Spirit to every believer, but He also empowers us with His Spirit. Let's see how these work together.
The Gift of Knowledge
God has dispensed gifts of the Holy Spirit to every believer for the benefit of the church, but He also empowers believers with His Spirit. Let's see how these work together. In the first place, Bible scholars believe that there are likely more than nine gifts of the Spirit that we read about in 1 Corinthians 12, but there at least 9 are mentioned in in this chapter alone. One of those gifts is the gift of knowledge, where in 1 Corinthians 12:8 it says that some have "… the utterance of knowledge according to the same Spirit." We have a church member who is remarkably gifted in this area and he is our Sunday school teacher. He can reference something from Scripture that supplements the class lesson for the day. I just love talking with him, hoping that some of his knowledge will rub off on me.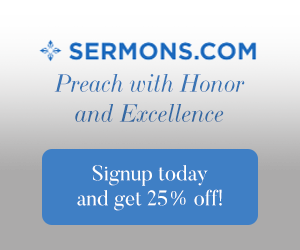 The Gift of Faith
This is one gift that I may not possess, and it's not the faith that is a gift from God that saves us (Eph. 2:8-9). The gift of faith is a gift that emboldens someone to make decisions and assurance that this is what God wills. They have faith that this will work (whatever it is) because it seems to be within God's will and is according to Scripture. So, for "another faith by the same Spirit" (1 Cor. 12:9a), and that faith comes in handy in the church. I've seen and read of some very remarkable occasions where I'd be terrified to step out on faith, but they seem to think there's nothing to it, because they have the gift of faith.
The Gift of Discernment
First Corinthians 12:10 is where Paul mentions, "to another the ability to distinguish between spirits," which appears to be the gift of discernment. Some believers have an easier time spotting doctrinal error or false teaching, while others have a more difficult time discerning error; especially if it's mixed with truth. The person with the gift of discernment knows that a half-truth is a whole lie and they can spot it more readily. The gift of distinguishing between spirits might be a way that God equips the person with the ability to know when someone's telling the truth too, but this gift's also helpful in figuring out so-called grey areas.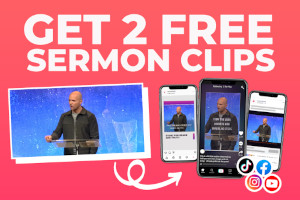 God Calls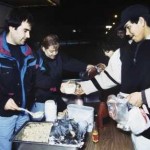 Every time you see a prophet of God introduced in Scripture, it often comes with the statement that it was God Who called them. In most every case, the Old Testament prophets resisted this call from God, and wanted nothing to do with it. They rightly understood that they were unqualified and unworthy, but so are we! Nobody calls themselves into the ministry is qualified. It must be a call from God, perhaps through a local church or other ministry. If someone calls themselves into a ministry, it's not a calling…it's a wish. Whoever thinks they can call themselves into the ministry, or into any ministry, had better check with God first to make sure it is His idea. It is God Who calls, not we. If this call is of human origin, nothing much will ever come from it.
God Qualifies
God doesn't call the qualified because none of us are really qualified. God's Word says that there are none that are good; not even one of us (Rom 3:12). In fact, no one even seeks after God (Rom 3:11), so how would we ever be equipped in our own human capacity to serve God? God doesn't call the qualified, but rather, He qualifies the called by His equipping them by the gifts of the Holy Spirit. It is God Who does the equipping, not we. God qualifies those whom He calls. It is not them calling themselves. That's not found in Scripture. We come only equipped to do human works which are nothing but filthy rags to God (Isaiah 64:6), so we had better acknowledge that God alone calls and equips.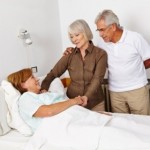 God Empowers
As I mentioned in the previous paragraph, God does the calling and God does the equipping. The equipping doesn't come from trying really, really hard, but it's reliance upon God and His Spirit to have the gift be used through providential means. God alone can equip us to do ministry for Him and for His glory alone (Psalm 115:1). These gifts of the Spirit of God are then empowered by the Spirit of God so that "the man of God may be complete, equipped for every good work" (2 Tim 3:17), and naturally, that includes the woman of God.
Appointed for Good Works
The story of your life is being written as you read this. You are writing your own eulogy by the way you live and what you do in this brief life, but did you know that God is the author of your life's story? He just hasn't revealed the last chapters to us, yet we must trust the Author. The Apostle Paul wrote, "For we are his workmanship, created in Christ Jesus for good works, which God prepared beforehand, that we should walk in them" (Eph. 2:10). We haven't entered into all of these appointed good works yet–so keep on keeping on…they'll be directly in front of us.
Great Risks, Great Rewards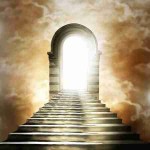 No one ever receives great rewards if they never take great risks. Abraham took a great risk by going to a land he had never seen and became the father of many nations. David took a great risk fighting Goliath and became king of Israel and part of the lineage of Jesus Christ. Paul took a great risk and preached the Gospel throughout the Roman Empire, and it cost him his life, but he knew "… there is laid up for me the crown of righteousness, which the Lord, the righteous judge, will award to me on that Day, and not only to me but also to all who have loved his appearing" (2 Tim. 4:8).
Conclusion
The church needs these gifts, and God equips every believer with at least one and likely, more than one gift of the Holy Spirit. These gifts are intended for the building up and edifying of the church. The church is called the Body of Christ, and like a body, it needs different members to operate functionally and efficiently. By now we should know that God has called us all to a task. He has qualified us for the job. And He has gifted us by His Spirit. Now, go out there and use them and serve the King!
Here is some related reading for you: How to Recognize Your Spiritual Gifts
Resource – Scripture quotations are from The Holy Bible, English Standard Version® (ESV®), Crossway Bibles. (2007). ESV: Study Bible: English standard version. Wheaton, Ill: Crossway Bibles. Used by permission. All rights reserved.