Here are 5 ways that God can shape us in this life to become what He wants us to become, even if it's in failure.
Examining Ourselves
Perhaps God allows failures to show us where we might have sin in our life or where we need to grow.  Maybe we're taking our eyes off of Jesus or drifting away from our relationship from God and He wants to draw us back to Himself.  God can use any means necessary to get our attention and often I have had failures in my life to teach me something about myself.  Maybe I was getting to full of myself; perhaps I was losing focus on God's purpose for my life; and possibly God wants me to examine my life to see areas that I need to work on.  I think we've all got blind spots but failure can make us reassess what's going on in our lives. That's a good thing. Paul commanded us, "Examine yourselves, to see whether you are in the faith. Test yourselves. Or do you not realize this about yourselves, that Jesus Christ is in you?—unless indeed you fail to meet the test" (2 Cor 13:5). Certainly before we take the Lord's Supper or Communion, "Everyone ought to examine themselves before they eat of the bread and drink from the cup" (1 Cor 11:28).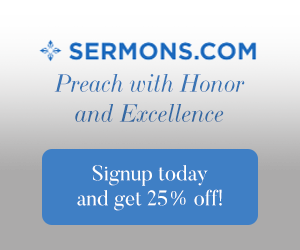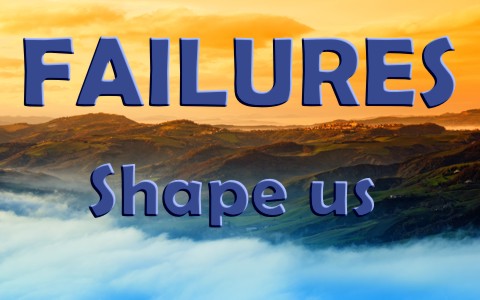 Learning from Experience
They say that experience is the only teacher that gives the test first before you have a chance to study but the lessons learned are invaluable.  I have learned more from my failures than I ever did when things were going well.  True failure is staying down when you are knocked down by life and we all do on occasions.  Just as Thomas Edison said of his attempts to invent a working light bulb, "I have not failed. I've just found 10,000 ways that won't work."  What others meant for evil, Paul considered God's purpose as he asked the rhetorical question, "Who shall separate us from the love of Christ? Shall tribulation, or distress, or persecution, or famine, or nakedness, or danger, or sword" (Rom 8:35)? Obviously, if you read the rest of the chapter, what the world perceives as failure like famine, distress, persecution, danger or sword, Paul considers as working out for his very best (Rom 8:28).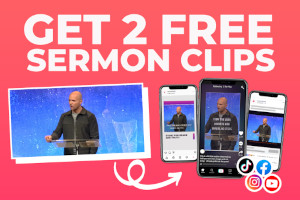 Failure is not Final
Failure is never final and it's certainly not fatal.  Failure shows us what doesn't work and forces us to see what does work. I have a close friend who battled pornography for decades and he tried everything and failed time and again and fell back into this stronghold of the mind.  One day he called me and told me that he had victory over pornography.  I asked him how he did it. He said that he finally gave up trying to do it himself. He simply surrendered.  He didn't surrender to the pornography but in trying to fight it in his own strength and he's been free from this scourge ever since. The Bible says "the righteous falls seven times and rises again, but the wicked stumble in times of calamity" (Prov 24:16) and it will be "From six calamities he will rescue you; in seven no harm will touch you" (Job 5:19) so even "though he may stumble, he will not fall, for the LORD upholds him with his hand" (Prov 37:24).
Leaning on God's Understanding
Sometimes I depend too much on my own human, earthly wisdom even though I am told to "Trust in the Lord with all your heart, and do not lean on your own understanding" (Prov 3:5) and "Be not wise in your own eyes; fear the Lord, and turn away from evil" (Prov 3:7).  I am my own worst enemy.  How about you?  Isn't it so easy to seek the advice of family, friends, and co-workers when we have failed?  Why not seek godly wisdom for by leaning on my own understanding, I am essentially leaning on air but when I depend on God's wisdom, I am not being "wise in [my] own eyes" but trusting "in the Lord." The fact is that "Those who trust in themselves are fools, but those who walk in wisdom are kept safe" (Prov 28:26).  I would do well to heed this truth "that your trust may be in the LORD, I teach you today, even you" (Prov 22:19).
More Christ-Like
No one can be more Christ-like until they have suffered like Christ did.  Of course, it won't be the type of suffering that Jesus endured but suffering makes us more like Christ "For as we share abundantly in Christ's sufferings, so through Christ we share abundantly in comfort too" (2 Cor 1:5).  Do you want to know the very power of Christ?  Then you are like Paul who wrote "I want to know Christ–yes, to know the power of his resurrection and participation in his sufferings, becoming like him in his death" (Phil 3:10).  No one likes to suffer but Paul wrote "I rejoice in what I am suffering for you, and I fill up in my flesh what is still lacking in regard to Christ's afflictions, for the sake of his body, which is the church" (Col 1:24) and we "carry around in our body the death of Jesus, so that the life of Jesus may also be revealed in our body" (2 Cor 4:10) so "rejoice inasmuch as you participate in the sufferings of Christ, so that you may be overjoyed when his glory is revealed" (1 Pet 4:13).  To the world, suffering looks like failure but to the Christian, suffering is not failure, it is being more like Christ.
Conclusion
Every single one of us has or will eventually fail at something in life.  That's the way the world is wired but failure can help us to examine ourselves more closely; failure can teach us valuable lessons; failure is never fatal or final; failure teaches us to not depend on our own understanding but lean upon God's wisdom; and suffering, while looking like failure, is actually allowing us to know Christ better because we have a small taste of what He endured by this suffering, we can "know the power of his resurrection and participation in his sufferings, becoming like him in his death" (Phil 3:10).
More for you to read: 7 Important Bible Verses About Purpose
Resource – Scripture quotations are from The Holy Bible, English Standard Version® (ESV®), copyright © 2001 by Crossway, a publishing ministry of Good News Publishers. Used by permission. All rights reserved.