How much do you trust the Lord? Do you trust Him enough to walk completely by faith? Walking by faith takes an element of risk. It's true! When we walk by faith we risk our earthly comfort and reliability and trust that the Lord will provide for everything – even outside of our comfort zone. The Bible is rich in historical accounts of the risks that can be taken for God.
See how you relate to these five risks that you can take for God today.
Go to a strange land for God
By faith Abraham, when he was called to go out into a place which he should after receive for an inheritance, obeyed; and he went out, not knowing whither he went. (Hebrews 11:8)
Abraham believed and trusted God when he risked it all and took his family to a strange land. He did not question the Almighty, he simply packed up his family and went – even without knowing where he was going. Now that is a risk! Some call it blind faith and perhaps that is why Paul reminds us that if we saw where we were going we would not go there (2 Corinthians 5:7).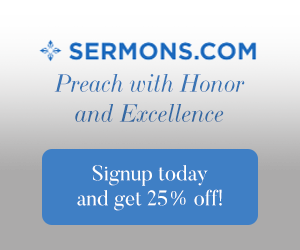 It was early in our walk with the Lord that he called my husband and I to fulltime service for Him. We did not know what God's plan in our life was but we knew He had a plan and as we walked by faith He continually showed us bits and pieces of His perfect plan for us. We have taken risks and moved all over the country as God called us and provided for us. Do you feel that tug at your heart? Is it time for you to take the risk and go where God is calling you to go? Don't quench the Holy Spirit, listen to Him when He prompts you to take the risk to leave your comfort zone and serve in His mission. And that does not always mean you need to go far away; you never know, your mission might be in your own home town.
Feed the Hungry
Cast thy bread upon the waters: for thou shalt find it after many days. Give a portion to seven, and also to eight; for thou knowest not what evil shall be upon the earth.If the clouds be full of rain, they empty themselves upon the earth: and if the tree fall toward the south, or toward the north, in the place where the tree falleth, there it shall be. (Ecclesiastes 11:1-3)
How many times have you had the opportunity to feed someone and ignored it? Think about that man who is slouched down on the ground in dirty clothes, holding a small brown paper bag with some sort of drink in it. His hair is filthy and disheveled. His beard is out of control and his fingernails are crusted with dirt. Yes, it can be disgusting to behold such a "bum". Have you considered that he is so busy drinking his meals that he has not had food for a couple or maybe even three days? Jesus said "for I was hungry and you gave Me food; I was thirsty and you gave Me drink; I was a stranger and you took Me in;" (Matthew 25:35)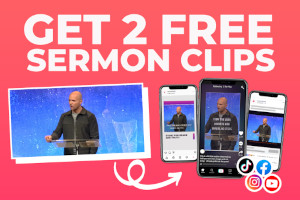 Consider choosing a couple things off of the dollar menu at a popular fast food restaurant and sharing these with that hungry man. But don't stop at providing the physical food that he needs, share the good news of the Gospel of Jesus Christ with him too. For Jesus also said "I am the bread of life. He who comes to Me shall never hunger, and he who believes in Me shall never thirst…." (John 6:35). Give him a Bible he probably has lots of time to read.
Related Reading: What Does The Bible Say About Helping The Poor
Share Your Money with Those in Need
Let him that stole steal no more: but rather let him labour, working with his hands the thing which is good, that he may have to give to him that needeth. (Ephesians 4:28)
It is very risky to give money to others, especially when you do not know if someone is truly needy. In his letter to the Ephesians Paul was admonishing the believers to live in harmony and to help one another. One way to do that was to earn an honest day's wages by working with their own hands. The Bible does not support the idea that the government should provide for the people's needs, instead it encourages people to take care of their own families first and then for the church to help those in need (1 Timothy 5:3-4). As the church, we should know each member well enough that when someone is truly in need we will never feel it "risky" to share our money with them. Encourage those that are able to work to work. Bless those that are not able to work with the fruit of your labor.
Serve God Even in Difficult Circumstances
And it came to pass, as we went to prayer, a certain damsel possessed with a spirit of divination met us, which brought her masters much gain by soothsaying: The same followed Paul and us, and cried, saying, These men are the servants of the most high God, which shew unto us the way of salvation. (Acts 16:16-17)
Shortly after Paul arrived in Derbe and Lystra where he was given Timothy as a disciple, he and Silas departed to Macedonia to come upon time of testing in their ministry. It was a woman who was fortune teller who was making trouble for many days. Even so, they continued to serve the Lord and preach the gospel. Paul called the evil spirit out of the woman and this made her masters very angry because they knew without her soothsaying abilities they would lose much money. So they reported Paul and Silas to the authorities, saying they were making much trouble. Paul and Silas were beaten and thrown into prison.
While in prison Paul and Silas praised the Lord and sang songs to Him. They were miraculously released from prison and this miracle caused the prison keeper to seek his own salvation – he was saved as well as everyone else in his house. Paul and Silas spent the night in the prison keeper's house and in the morning the magistrate ordered that Paul and Silas be privately released. This did not set well with Paul and he took a great risk of being imprisoned again when he wanted a "public" release. He wanted everyone who witnessed the false imprisonment to witness the release as well.
Paul encourages us never to be ashamed of the Gospel of Jesus Christ (Romans 1:16). It was because of Paul and Silas's faith that the prison keeper and his family were saved. Paul and Silas risked it all when they began to sing praises to the Lord. They were not afraid to continually praise the Lord, even in the most difficult circumstance.
Deny Yourself and Follow the Lord
By faith Moses, when he was come to years, refused to be called the son of Pharaoh's daughter; Choosing rather to suffer affliction with the people of God, than to enjoy the pleasures of sin for a season; Esteeming the reproach of Christ greater riches than the treasures in Egypt: for he had respect unto the recompence of the reward. (Hebrews 11:24-26)
When Moses was a baby God saved him from certain death by providing a basket in which his mother placed him to float upon the river. He was rescued from the river by the daughter of the Pharaoh. He was then raised as an Egyptian rather than in the Hebrew family to which he was born. He was essentially a prince of Egypt.
One day Moses witnessed the brutal beating of a Hebrew slave by the Egyptian taskmaster. Moses became so enraged by the attack that he killed the taskmaster. In fear for his own life, Moses fled his Egyptian home to live in exile in the desert. It was there that he met the great and Almighty God. He was called to lead the Jews out of Egypt to the Promised Land. He gave up great earthly treasures to follow the Lord. He risked his own safety to rescue the Hebrew people. He risked it all because he believed that the Lord God would deliver him and his people from the hands of the Egyptians.
Final Thoughts
What is holding you back? Is God calling you to take a risk for Him? Will you go when He says go? Will you feed those who need food? Can you take from your abundance and give to those who really need it? Do you have the courage to proclaim the name of Jesus even in difficult circumstances? Do you believe that when you risk it all God will deliver you and provide for your every need? I pray that you consider the risk and be not afraid to take it. Trust God, you can overcome because He overcame.
Another Reading: How Should I Deal With Sin In My Workplace?
Resource – The Holy Bible, King James Version