Martin Luther King, Jr. was a man of humble beginnings. Though he was born in a time when he was discriminated against for the color of his skin, this did not stop him from passionately pursuing what he thought was right. He was known for his leadership in the US Civil Rights movement in the 1960's. He was a gifted speaker, perhaps because of his call to be a preacher in his father's church in Atlanta, Georgia.  He led marches for Civil Rights in Birmingham, Alabama and Washington, D.C. as well as other big cities. He was determined to lead peaceful, nonviolent marches.
When he was jailed in Birmingham after his first march, he said this about his conviction to nonviolence: "Nonviolent direct action seeks to create such a crisis and foster such a tension that a community which has constantly refused to negotiate is forced to confront the issue." Dr. King's involvement and loyalty to the rights of the people were instrumental in the passage of the US Civil Rights Act of 1964 and led to him being named as recipient of the Nobel Peace Prize in 1964.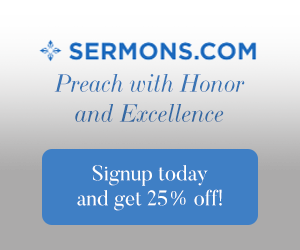 In 1965 violence erupted at the march from Selma to Montgomery Alabama when law officials attacked the crowd with night sticks and tear gas as they attempted to cross a bridge.  Another march was planned but the courts restrained it. King led yet a 3rd march there and as the 2,500 marchers (black and white) attempted to cross the bridge again, King knelt to the ground and led the group in prayer before turning back. For the rest of his life he was devoted to the nonviolent pursuit of equality among all men.  On April 4, 1968 Dr. Martin Luther King, Jr. was assassinated by James Earl Ray.
Dr. King left a legacy, not only in what he did for civil rights in the United States, but for how he did it. His message was laced with the importance of nonviolence and brotherly love. Take a look at these quotations by the late Dr. Martin Luther King, Jr.: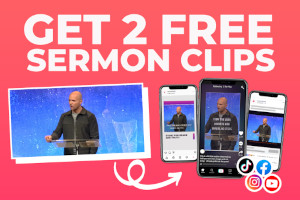 Featured Martin Luther King, Jr. Quote I've seen the Promised Land. I may not get there with you. But I want you to know tonight that we, as a people, will get to the Promised Land. (From his speech on the night before he died)
About Civil Rights and Justice
Injustice anywhere is a threat to justice everywhere.

It may be true that the law cannot make a man love me, but it can stop him from lynching me, and I think that's pretty important.

A right delayed is a right denied

Never forget that everything Hitler did in Germany was legal.

About Love, Hatred & Brotherhood
Returning violence for violence multiplies violence, adding deeper darkness to a night already devoid of stars… Hate cannot drive out hate: only love can do that.

Let no man pull you low enough to hate him.

We must learn to live together as brothers or perish together as fools.

The hope of a secure and livable world lies with disciplined nonconformists who are dedicated to justice, peace and brotherhood.

The good neighbor looks beyond the external accidents and discerns those inner qualities that make all men human and, therefore, brothers.

At the center of non-violence stands the principle of love.

He who passively accepts evil is as much involved in it as he who helps to perpetrate it. He who accepts evil without protesting against it is really cooperating with it.

I believe that unarmed truth and unconditional love will have the final word in reality. This is why right, temporarily defeated, is stronger than evil triumphant.

Love is the only force capable of transforming an enemy into friend.

Nonviolence means avoiding not only external physical violence but also internal violence of spirit. You not only refuse to shoot a man, but you refuse to hate him.

About Doing the Right Thing
Our lives begin to end the day we become silent about things that matter.

In the end, we will remember not the words of our enemies, but the silence of our friends.

When you are right you cannot be too radical; when you are wrong, you cannot be too conservative.

History will have to record that the greatest tragedy of this period of social transition was not the strident clamor of the bad people, but the appalling silence of the good people.

I am not interested in power for power's sake, but I'm interested in power that is moral, that is right and that is good.

That old law about 'an eye for an eye' leaves everybody blind. The time is always right to do the right thing.
His Most Memorable Quotation: "Now, I say to you today my friends, even though we face the difficulties of today and tomorrow, I still have a dream. It is a dream deeply rooted in the American dream. I have a dream that one day this nation will rise up and live out the true meaning of its creed: – 'We hold these truths to be self-evident, that all men are created equal.'"
Source: Some historical information from biography.com
YouTube "Dr. King's Last Speech"