Faith is something that we cannot see (Hebrews 11:1), yet it is a very real presence in everyone's life. Everyone believes something. Faith is usually a word we use in association with God; however, even those that have no faith in God still have faith in something.  Take a look at these 21 amazing faith sayings:
Faith Sayings by Famous Leaders
Faith is like radar that sees through the fog. ~ Corrie Ten Boom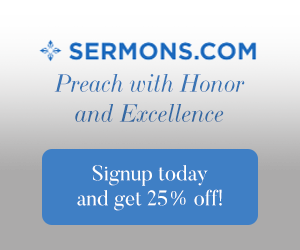 Faith is the art of holding on to things your reason has once accepted in spite of your changing moods. ~ C.S. Lewis

Faith … Must be enforced by reason … When faith becomes blind it dies. ~ Mahatma Gandhi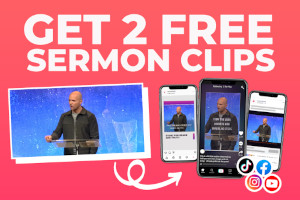 The way to see by Faith is to shut the Eye of Reason. ~ Benjamin Franklin

Faith is to believe what you do not see; the reward of this faith is to see what you believe. ~ Augustine

Let's have faith that right makes might; and in that faith let us, to the end, dare to do our duty as we understand it. ~ Abraham Lincoln

Take the first step in faith. You don't have to see the whole staircase, just take the first step. ~ Martin Luther King, Jr.

Jesus turned, and seeing her he said, "Take heart, daughter; your faith has made you well." And instantly the woman was made well.  ~ Jesus the Messiah (Matthew 9:22)

Faith Sayings by Other Famous People



A miracle is an event which creates faith. Frauds deceive. An event which creates faith does not deceive; therefore it is not a fraud, but a miracle. ~ George Bernard Shaw

Scientists were rated as great heretics by the church, but they were truly religious men because of their faith in the orderliness of the universe. ~ Albert Einstein

He who loses money, loses much; He who loses a friend, loses much more; He who loses faith, loses all. ~ Eleanor Roosevelt

Faith is a passionate intuition. ~ William Wordsworth

Optimism is the faith that leads to achievement. Nothing can be done without hope or confidence.  ~ Helen Keller

To one who has faith, no explanation is necessary. To one without faith, no explanation is possible. ~ Thomas Aquinas

Faith Sayings by Men of the Bible
So take heart, men, for I have faith in God that it will be exactly as I have been told.  ~ Paul to the Ephesian Elders (Acts 20:25)
For in it the righteousness of God is revealed from faith for faith, as it is written, "The righteous shall live by faith."  ~ Paul to the Church at Rome (Romans 1:17)
For we hold that one is justified by faith apart from works of the law.  ~ Paul to the Church at Rome (Romans 3:28)
For in Christ Jesus neither circumcision nor uncircumcision counts for anything, but only faith working through love.  ~Paul to the Church at Galatia (Galatians 5:6)
For by grace you have been saved through faith. And this is not your own doing; it is the gift of God,  not a result of works, so that no one may boast. ~ Paul to the Church at Ephesus (Ephesians 2:8-9)
But let him ask in faith, with no doubting, for the one who doubts is like a wave of the sea that is driven and tossed by the wind. ~ James to the Jewish converts (James 1:6)

For everyone who has been born of God overcomes the world. And this is the victory that has overcome the world — our faith. ~ John to the Church at large (1 John 5:4)
More Sayings
What sayings about faith do you have to share?  Take a minute to share them in the comments below.
Sources:
The Holy Bible, English Standard Version
"Scripture quotations are from The Holy Bible, English Standard Version® (ESV®), copyright © 2001 by Crossway, a publishing ministry of Good News Publishers. Used by permission. All rights reserved."