Tampico, Illinois is the birthplace of the 40th president of the United States. At age 69 Ronald Wilson Reagan was the oldest person ever to be elected to the office of president. He was most commonly called Ronald with nicknames of "The Gipper", "The Great Communicator", "Dutch" and his wife Nancy affectionately called him "Ronny". His greatest accomplishment while in office was to convince the Soviet Union to end the Cold War. Before he served in US politics he was a successful movie and television actor.
President Regan is in heaven now but before he went on to be with the Lord he left some very memorable quote. See if you recognize any of these 20 memorable Ronald Reagan quotes.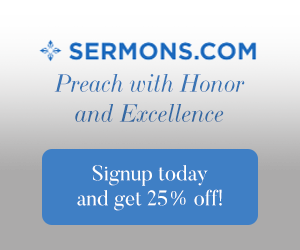 Featured Ronald Reagan Quote: "I believe with all my heart that standing up for America means standing up for the God who has so blessed our land. We need God's help to guide our nation through stormy seas. But we can't expect Him to protect America in a crisis if we just leave Him over on the shelf in our day-to-day living."
About America
America was founded by people who believe that God was their rock of safety. I recognize we must be cautious in claiming that God is on our side, but I think it's all right to keep asking if we're on His side.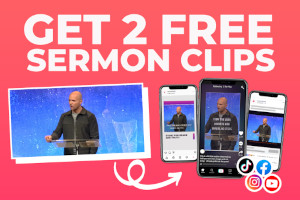 America has begun a spiritual reawakening. Faith and hope are being restored. Americans are turning back to God. Church attendance is up. Audiences for religious books and broadcasts are growing. And I do believe that he has begun to heal our blessed land.
All great change in America begins at the dinner table.
The time has come to turn to God and reassert our trust in Him for the healing of America – our country is in need of and ready for a spiritual renewal.
We seek a constitutional amendment to permit voluntary school prayer. God should never have been expelled from America's classrooms in the first place.
What the Bible says: And it shall come to pass, if thou shalt hearken diligently unto the voice of the LORD thy God, to observe and to do all his commandments which I command thee this day, that the LORD thy God will set thee on high above all nations of the earth:And all these blessings shall come on thee, and overtake thee, if thou shalt hearken unto the voice of the LORD thy God. (Deuteronomy 28:1-2)
About the Bible and Things of God
I have wondered at times what the Ten Commandments would have looked like if Moses had run them through the US Congress.
If we ever forget that we are One Nation Under God, then we will be a nation gone under.
Freedom prospers when religion is vibrant and the rule of law under God is acknowledged.
Within the covers of the Bible are answers for all the problems men face.
We are never defeated unless we give up on God.
What the Bible says: All scripture is given by inspiration of God, and is profitable for doctrine, for reproof, for correction, for instruction in righteousness: That the man of God may be perfect, thoroughly furnished unto all good works. (2 Timothy 3:16-17)
About Government
We should measure welfare's success by how many people leave welfare, not by how many are added.
Government's first duty is to protect the people, not run their lives.
The problem is not that people are taxed too little, the problem is that government spends too much.
Government exists to protect us from each other. Where government has gone beyond its limits is in deciding to protect us from ourselves.
Government does not solve problems; it subsidizes them.
The most terrifying words in the English language are: I'm from the government and I'm here to help.
What the Bible says: Hear, O Israel: The LORD our God is one LORD: And thou shalt love the LORD thy God with all thine heart, and with all thy soul, and with all thy might. And these words, which I command thee this day, shall be in thine heart: And thou shalt teach them diligently unto thy children, and shalt talk of them when thou sittest in thine house, and when thou walkest by the way, and when thou liest down, and when thou risest up. And thou shalt bind them for a sign upon thine hand, and they shall be as frontlets between thine eyes. And thou shalt write them upon the posts of thy house, and on thy gates. (Deuteronomy 6:4-9)
About Us and Our Responsibility
We can't help everyone, but everyone can help someone.
We must reject the idea that every time a law's broken, society is guilty rather than the lawbreaker. It is time to restore the American precept that each individual is accountable for his actions.
Some people wonder all their lives if they've made a difference. The Marines don't have that problem.
What the Bible says: For we must all appear before the judgment seat of Christ; that every one may receive the things done in his body, according to that he hath done, whether it be good or bad. (2 Corinthians 5:10)
Final Thoughts
No matter what side of the aisle on which you stand – or if you are independent of any party — most will agree that Ronald Reagan had a great impact on our country and said some amazing things. Do you have a favorite Ronald Reagan quote? Leave it in the comments below.
Related reading: Christian Presidential Quotes
Resources – Some biography information found at biography.com. Scriptures quoted from The Holy Bible, King James Version. Photo credit biography.com