We always pray before we take a trip. We ask God to protect us in our journey and to bless our time away from home. It is also a good thing to pray for others as they leave for a mission trip, whether it be short-term or a longer commitment. Often times we have been blessed to have the deacons and pastors of the Church pray over us as we have gone onto new ministries. Perhaps you want to pray but do now know how to pray. Here are 10 prayers for missions or mission trips.
Pray for their families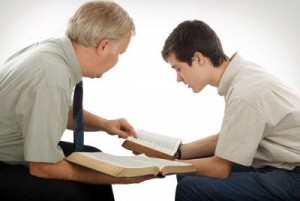 Many times men, women and young people leave their families for an extended period of time to go to the mission field. Ask God to provide for the family while the loved one is away. Also, those that go to the mission field as a family often times leave other extended family and friends behind. Pray for strong relationships as they adjust to new cultures, climates and schedules. Try something like this: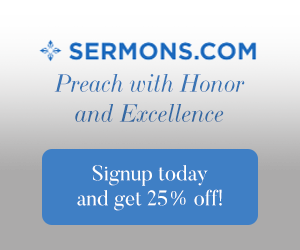 Dear Lord, as this family goes to serve you, whether it be in a foreign land or even just to another area of their own country, please keep their relationship strong. I ask that you remind them that they are very special to one another, especially while they are serving you in this manner. Please also protect and provide for the family and friends that they have left behind. Help them to look forward to the next time they are able to see one another. Remind them to pray too because You love to hear from Your children. In Jesus name I pray. Amen

Pray for good health
Health in the field is of the utmost concern. Missionaries work with people and people carry disease with them. Pray that they are protected from germs and disease that will make it impossible for them to serve. Here is a model right from the Bible, I have personalized it a bit: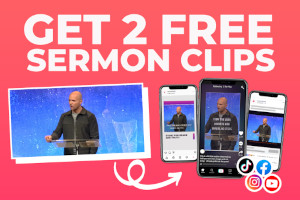 Dear Lord I pray this prayer of health for these dear servants of Yours. Help them to always know what Your word says "He that dwelleth in the secret place of the most High shall abide under the shadow of the Almighty.  I will say of the LORD, He is my refuge and my fortress: my God; in him will I trust. Surely he shall deliver thee from the snare of the fowler, and from the noisome pestilence. He shall cover thee with his feathers, and under his wings shalt thou trust: his truth shall be thy shield and buckler. Thou shalt not be afraid for the terror by night; nor for the arrow that flieth by day; Nor for the pestilence that walketh in darkness; nor for the destruction that wasteth at noonday. "(Psalms 91:1-6 KJV). You are the Great Physician and I place their health in Your hands.

Pray for time of personal devotion
Every Christian needs to spend time in the word with the Lord on a daily basis, Pray this prayer for personal devotions:
Dear Lord during this time when our dear brother and sister are away from us I pray that you grant them the time that they need to spend with You. Give them just a few minutes of quiet time each day to meditate upon Your word so that their relationship with You continually grows. I pray that as they study they will hide Your word in their heart and as they need it to be recalled to their memory that Holy Spirit prompts them at just the right time. Dear Lord, I pray this prayer in the precious name of your Son and my Savior, Jesus.

Pray for physical needs
Perhaps one of the heaviest burdens that a missionary carries is the burden of financial support. This support is necessary not only for their own physical well-being, but also for the work that they do. Running a ministry takes money and every missionary needs prayer for that. Try praying the words that the Holy Spirit inspired Paul to write to the Church at Corinth (2 Cor 9:5-7):
Dear Lord I pray that I may be able to financially support these people that You have sent to do Your work. I pray that I can do it with a cheerful heart and that I may be able to be generous. Lord I also pray that you touch other's hearts to give to the support of these missionaries. I pray that every man may give as he purposed in his heart to give. God we know all things come from You and trust that as we give we can also trust that You will continually provide for us as well. Lord we love You and pray in the name of Jesus

Pray that good work relationships form in the mission
New work relationships should always be a matter of prayer. Pray that folks remember to edify one another. Philippians has a great prayer for this, let's personalize it:
Dear Heavenly Father I pray that you fulfil the joy of these dear brothers and sisters, help them to be likeminded, having the same love, being of one accord, of one mind. Let nothing be done through strife or vainglory; but in lowliness of mind let each esteem other better than themselves. Look not every man on his own things, but every man also on the things of others. Let this mind be in them, which was also in Christ Jesus: (based on Philippians 2:2-5). I pray in Jesus name, Amen

Pray for clarity and boldness of speech
Missionaries are often presented with opportunity to share a clear gospel message with the people in the field. Just as Paul asked the Churches to pray for him in this regard, remember to pray for the missionaries, that they might have clear words and boldness of speech. Again, the Bible has a great guideline for such a prayer in Colossians.
Dear God, I pray for these people whom you have sent that they will have open doors and that when they open their mouth that the Holy Spirit will speak the words with great  clarity. I pray that they can explain in no uncertain terms that Jesus is the Savior of the world and that He willing gave His life to pay their sin debt. I pray that they will understand that Jesus also proved victory over death by rising from the dead on the third day according to the Scriptures. I pray that this truth will convert souls and change lives. I pray in the name of Jesus the Christ, Amen.

Pray that loneliness is kept at bay
Being away from home and sometimes in a very remote place often brings loneliness with it. Pray that your missionaries do not despair as they miss their loved ones. Send some prayers up to our Heavenly Father that He will help these brothers know that they are not alone, the Lord is with them.
Dear Precious God of our fathers, comfort our dear friends as they are homesick. Remind them that they are in Your loving care and that You are always with them even when they are not able to spend time with the loved ones that they left behind. Help them to remember the words of Your Son when he said "Truly, truly, I say to you, you will weep and lament, but the world will rejoice. You will be sorrowful, but your sorrow will turn into joy. When a woman is giving birth, she has sorrow because her hour has come, but when she has delivered the baby, she no longer remembers the anguish, for joy that a human being has been born into the world.  So also you have sorrow now, but I will see you again, and your hearts will rejoice, and no one will take your joy from you." (John 16:20-22)
Pray that they can relax at times
The field can be a very busy place. Some missionaries work from sun up until sun down. They often go on little or no sleep. Don't forget to ask the Lord to grant them some R & R as needed.
Dear Lord Your servants are hard workers and I ask that You prompt them to take time to rest and relax because their body needs it. Lord I pray that they will follow Your example for You worked 6 days and rested on the 7th. Help them to know that relaxing is a good thing. Help us to remember that it is a natural and needed thing for our missionaries to take a break. I pray through Jesus, Amen.

Pray that they are protected from the wiles of the Devil
Missionaries are some of the best targets for Satan. He uses everything that he can to take them down and stop them from proclaiming the precious gospel of Jesus. Pray that your missionaries remember to put on the full armour of God to protect them from spiritual warfare. Pray from Ephesians 6:10-17 (personalized)
Lord I pray that my brethren are strong in the Lord, and in the power of his might. I pray that they put on the whole armour of God, that they may be able to stand against the wiles of the devil. For we wrestle not against flesh and blood, but against principalities, against powers, against the rulers of the darkness of this world, against spiritual wickedness in high places. I also pray that they take on the whole armour of God, that they may be able to withstand in the evil day, and having done all, to stand. Stand therefore, having their loins girt about with truth, and having on the breastplate of righteousness; And their feet shod with the preparation of the gospel of peace; Above all, taking the shield of faith, wherewith they shall be able to quench all the fiery darts of the wicked. And take the helmet of salvation, and the sword of the Spirit, which is the word of God. This is my prayer for these precious servants, in Jesus name, Amen

Pray that God will use you
We must not forget to pray that God will use us in whatever way He wills. Our prayer should be that we are open to God's call because we may be the next one He sends. We must not dwell on whether or not we are able to do what God calls us to do, because God does not always call the equipped, but He always equips the called. God will make a way and raise you up on eagles wings when necessary. We can pray the humble prayer of His servant, Mary of Nazareth, she submitted to God's will and He used her to deliver her Deliverer.
My soul doth magnify the Lord, And my spirit hath rejoiced in God my Saviour. For he hath regarded the low estate of his handmaiden: for, behold, from henceforth all generations shall call me blessed. For he that is mighty hath done to me great things; and holy is his name. And his mercy is on them that fear him from generation to generation. He hath showed strength with his arm; he hath scattered the proud in the imagination of their hearts. He hath put down the mighty from their seats, and exalted them of low degree. He hath filled the hungry with good things; and the rich he hath sent empty away. He hath holpen his servant Israel, in remembrance of his mercy; As he spake to our fathers, to Abraham, and to his seed for ever. (Luke 1:46-55 KJV)
From the Heart of a Missionary Wife
Our family has been in ministry for 12 years but prayers for missionaries never meant so much as they do to me today as we serve in Albuquerque, New Mexico, USA. I understand first-hand what it is like to be far from home and to walk every day by faith, knowing that Jehovah Jireh will provide as He always does. Won't you take some time right now to raise up some missionaries in prayer? They will be blessed by you and you will be blessed to know that God loves to hear the intercessory prayers of His children. Don't forget to listen to the song in the upper right of this page, it is a personal favorite of mine.
Sources:
The Holy Bible, King James Version
The Holy Bible, English Standard Version
"Scripture quotations are from The Holy Bible, English Standard Version® (ESV®), copyright © 2001 by Crossway, a publishing ministry of Good News Publishers. Used by permission. All rights reserved."
YouTube video "On Eagles Wings" by Michael Joncas