In Paul's letter to Titus he shares the good news of the Gospel of grace. He says:
"Not by works of righteousness which we have done, but according to his mercy he saved us, by the washing of regeneration, and renewing of the Holy Ghost; Which he shed on us abundantly through Jesus Christ our Saviour; That being justified by his grace, we should be made heirs according to the hope of eternal life." (Titus 3:5-7)
Paul was called to bring the gospel of grace to the Gentiles because the Jews rejected the message (Acts 13:14-52; Romans 1:1-16). Throughout his epistles Paul speaks of grace and how by it we can be saved (Ephesians 2:8-9). Thinking about grace, praising God for it and sharing that message is something that as believers we all should do.
I have found so many quotes about grace, take a look just 17 awesome Christians quotes about grace.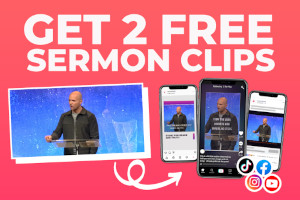 Featured Christian Quote About Grace "Intoxicated with unbroken success, we have become too self sufficient to feel the necessity of redeeming and preserving grace, too proud to pray to the God that made us." ~ Abraham Lincoln, USA President
Grace is Strong
The bridge of grace will bear your weight, brother. Thousands of big sinners have gone across that bridge, yea, tens of thousands have gone over it. Some have been the chief of sinners and some have come at the very last of their days but the arch has never yielded beneath their weight. I will go with them trusting to the same support. It will bear me over as it has for them. Charles Spurgeon, Pastor and Author
Once more, Never think that you can live to God by your own power or strength; but always look to and rely on him for assistance, yea, for all strength and grace. ~ David Brainerd, Missionary
When I hear Christians say, "I don't do this, and I don't do that, and I am following a set of rules," I immediately recognize that they know very little about the grace of God. They are trying to live the Christian life in their own strength. But Paul says, "Be strong in the grace that is in Christ Jesus." ~ J. Vernon McGee, Radio Preacher and Bible Teacher
Grace for Trials
Extraordinary afflictions are not always the punishment of extraordinary sins, but sometimes the trial of extraordinary graces. Sanctified afflictions are spiritual promotions. ~ Matthew Henry, Theologian
Grace tried is better than grace, and more than grace; it is glory in its infancy. ~ Samuel Rutherford, Theologian
God's silences are His answers. If we only take as answers those that are visible to our senses, we are in a very elementary condition of grace. ~ Oswald Chambers, Author
Grace for Humility
Good men do not always have grace and favor, lest they should be puffed up, and grow insolent and proud. ~ John Chrystostom, Early Church Father
All outward means of grace, if separate from the spirit of God, cannot profit, or conduce, in any degree, either to the knowledge or love of God. All outward things, unless he work in them and by them, are in vain. ~ John Wesley, Theologian
Grace, Glory, Hope, Mercy and Salvation
Grace is but Glory begun, and Glory is but Grace perfected. ~ Jonathan Edwards, Preacher, Theologian and Missionary
The law works fear and wrath; grace works hope and mercy. ~ Martin Luther, Protestant Reformer
No man is an unbeliever, but because he will be so; and every man is not an unbeliever, because the grace of God conquers some, changes their wills, and binds them to Christ. ~ Stephen Charnock, Puritan Clergyman
As heat is opposed to cold, and light to darkness, so grace is opposed to sin. Fire and water may as well agree in the same vessel, as grace and sin in the same heart. ~ Thomas Brooks, Nonconformist Preacher
Amazing grace! How sweet the sound, That saved a wretch like me! I once was lost but now am found, Was blind but now I see. ~ John Newton, Hymnist
More Grace in the Bible
And God is able to make all grace abound toward you; that ye, always having all sufficiency in all things, may abound to every good work: (As it is written, He hath dispersed abroad; he hath given to the poor: his righteousness remaineth for ever. Now he that ministereth seed to the sower both minister bread for your food, and multiply your seed sown, and increase the fruits of your righteousness;) ~ 2 Corinthians 9:8-10
And he said unto me, My grace is sufficient for thee: for my strength is made perfect in weakness. Most gladly therefore will I rather glory in my infirmities, that the power of Christ may rest upon me. ~ 2 Corinthians 12:9
For by grace are ye saved through faith; and that not of yourselves: it is the gift of God: Not of works, lest any man should boast. ~ Ephesians 2:8-9
Conclusion
This unspeakable gift of grace is offered to all the world. Have you accepted it? I pray that these quotes cause you to either stop and thank God for His grace and the gift of salvation that you know as a believer or that it causes you to come to Jesus and enjoy the eternal blessings; all as a result of the grace of God.
Resource – The Holy Bible, King James Version