Have you ever had a day that started wrong and continued a downward spiral until evening? Maybe you haven't started with your focus in the right place. Many times you're thinking about schedules and trying to work through the day before it starts. Your day can take off much stronger and end with peace in your heart when you begin with God's word.
Psalm 118:24 "This is the day that the Lord has made; let us rejoice and be glad in it"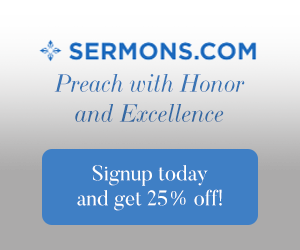 You wake up and don't really want to start your day. It happens to the best of us—yet this is your day in the Lord, you might not get another one…don't miss it!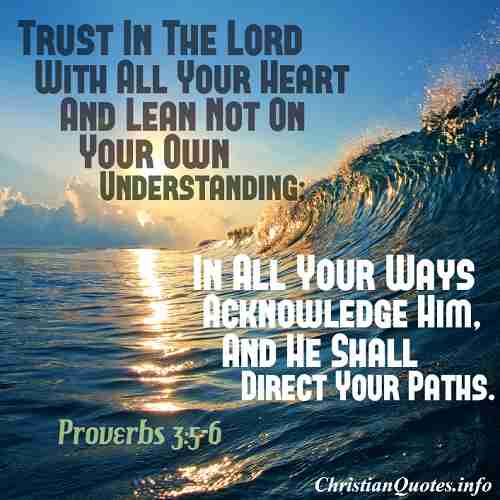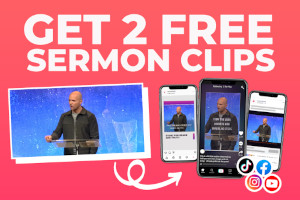 Proverbs 3:5 "Trust in the Lord with all your heart, and do not lean on your own understanding"
Your heart feels weary from the testing and trials in your life. It's easy to fall into a pity party. Yet the Lord is still working on your behalf and you must gird yourself up to trust in Him regardless of your circumstances.
Psalm 28:7 "The Lord is my strength and my shield; in him my heart trusts
You feel weak and without the strength to keep pushing yourself. Rely on God's great power and ability to get you going. Pray and receive His strength to make it through the day.

Numbers 6:24-25 "The Lord bless you and keep you; the Lord make his face to shine upon you and be gracious to you"
You want the assurance that God is going to keep your loved ones during the day. Pray this scripture to build your confidence in the Lord to extend His protection and care.
1 Corinthians 10:13 "No temptation has overtaken you that is not common to man. God is faithful, and he will not let you be tempted beyond your ability, but with the temptation he will also provide the way of escape, that you may be able to endure it"
You are tempted with many things; however, it's your desire to overcome temptation. The Lord knows exactly what you struggle with and provides the opportunity for you to step out of it. Listen carefully to the promptings of the Holy Spirit for clarity and direction.
Psalm 32:8 "I will instruct you and teach you in the way you should go; I will counsel you with my eye upon you"
You wake up with many options in your day; however, you have no idea of which way to go. God is in control regardless of your choices; therefore, seek out His direction and walk in faith every day.
James 1:5 "If any of you lacks wisdom, let him ask God, who gives generously to all without reproach, and it will be given him"
You have a situation in your life that is beyond your human ability to figure out. Perhaps God wants you to stop trying to figure it out in your flesh and rely on the Spirit of God to give insight.
Psalm 103:1 "Bless the Lord, O my soul, and all that is within me, bless his holy name!"
You may struggle with feeling good about yourself. The best remedy for morning blues is an old-fashioned time of worship and praise for the mighty God you serve. Rejoice in the Lord with song or dance will drive the rest of your day positively.
Ephesians 6:11 "Put on the whole armor of God, that you may be able to stand against the schemes of the devil"
You feel like you're under spiritual attack. Attacks from our enemy can come out of nowhere; therefore, we must be prepared with every piece of spiritual armor to stand throughout the day. Satan is already defeated; therefore, rest in your Father's comfort and care.
Proverbs 21:1 "The king's heart is a stream of water in the hand of the Lord; he turns it wherever he will"
Your boss is unfair and unjust towards you. Many times it can drive you to great discouragement and despair. Your Heavenly Father is greater than your boss. Pay close attention to your behavior as you ultimately work for God and not man. The Lord always rewards good work.
Philippians 4:6-7 "Do not be anxious about anything, but in everything by prayer and supplication with thanksgiving let your requests be made known to God. And the peace of God, which surpasses all understanding, will guard your hearts and your minds in Christ Jesus"
Worry is the first thing that greets you in the morning. It's not God's will for you to stumble in fear and doubt throughout your whole day. He knows the number of hairs on your head and will take care of you and your concerns…only believe.
2 Corinthians 10:4-5 "For the weapons of our warfare are not of the flesh but have divine power to destroy strongholds. We destroy arguments and every lofty opinion raised against the knowledge of God, and take every thought captive to obey Christ"
Your thoughts trouble you all the time. God's word is effective for bringing thoughts under control of the Lord Jesus. Keep praying this scripture in faith and trust in the Lord to give you victory over a troubled mind.
Lamentations 3:22-23 "The steadfast love of the Lord never ceases; his mercies never come to an end; they are new every morning; great is your faithfulness"
You know that God loves you, but still struggle every day with feeling unworthy. Every morning the love and mercy of God hovers over you waiting for the first moment of wakefulness. Trust in His faithfulness to restore every hurtful word and action in your life.
Matthew 5:16 "In the same way, let your light shine before others, so that they may see your good works and give glory to your Father who is in heaven"
The moment you step through the door at work, you may be immediately assaulted by foul language and vulgarity. Yet when you show up…God shows up. Let the light of Christ shine through your words, actions, and attitude in the darkness of unbelief.
Psalm 42:5 Why are you cast down, O my soul, and why are you in turmoil within me? Hope in God; for I shall again praise him, my salvation and my God.
You feel hopeless because there's so much despair in the world. Remember that you are in the world and not of the world. The Holy Spirit within you can stir up hope if you will believe in the sovereignty of God in spite of the wickedness of the world.
Get ready…set…go!
Your best start to your day is in the Word of God! Take one a day for a month—repeating the scriptures bimonthly and make them your morning prayers. You will find yourself living above the troubles of the day because God's word will sustain you.
Resource – The Holy Bible, English Standard Version