As we grow older and look back on our life we sometimes "wish" we had done things a little differently. Especially when we are thinking about our life as parents with young children. Now that I am a Grammy I find myself wondering what it would have been like had I been a little wiser and known more when my kids were young.
There is a song from back in my day that used to play on my Mom's radio; lyrics to the song include: "Regrets, I've had a few, but then again too few to mention". I find this to be quite true in my life because I know that God's perfect plan for my life and the life of my family continues to be revealed. It is also true that as we walk through life we sometime make bad choices and all of this experience gives us hope for the future. I like how Paul said it in his letter to the Romans: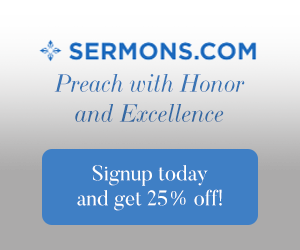 " …we glory in tribulations also: knowing that tribulation worketh patience; And patience, experience; and experience, hope: And hope maketh not ashamed; because the love of God is shed abroad in our hearts by the Holy Ghost which is given unto us. (Romans 5:3-5)
In this article I thought it would be fun to share with you just 10 things I wish I knew when my kids were young. As I let you into my heart, I pray that you are blessed by what experience has taught me.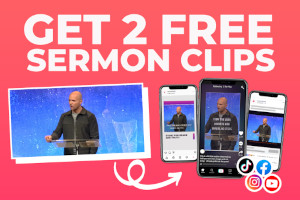 Before they were born
#10 I wish I was less ignorant about the effects of medication
Thine hands have made me and fashioned me together round about; yet thou dost destroy me. Remember, I beseech thee, that thou hast made me as the clay; and wilt thou bring me into dust again? Hast thou not poured me out as milk, and curdled me like cheese? (Job 10:8-10)
I was not even aware that I was pregnant when I developed a severe inner ear infection. I took some pretty heavy medication that was prescribed by my doctor to make the infection go away. I wish I had answered "Yes" to the question: "Is it possible that you could be pregnant" when asked. I believe the drug caused my very, very young baby to die before it was ever even born. I know that my baby is in Heaven and I look forward to the day I see that baby again.
#9 I wish I knew more about commitment
Therefore shall a man leave his father and his mother, and shall cleave unto his wife: and they shall be one flesh. (Genesis 2:24)
Accepting the responsibility of being a parents begins with realizing that you and your husband in and of yourselves are a family unit. This means that when you get married you "leave" and "cleave". Something I did not do when my children were young was to understand the importance of our own little family. Issues and circumstances of the "extended" family often interfered with our family unit. The family does not begin after the children are born. You and your husband are a family and with God's blessings and grace the fruit of your relationship is children. Your commitment to your husband allows you to "invite" the children into your family.
#8 I wish I had thought about heritage
Lo, children are an heritage of the LORD: and the fruit of the womb is his reward. (Psalm 127:3)
We often quote this verse when a new baby is born, but have you ever really stopped to think about "heritage"? It really was not until my granddaughter Tenley Rose was born that I even considered how important it is to carry on the family name and all that it means – that is heritage. My daughter and son-in-law blessed me when they named Tenley Rose because that name "Rose" goes far back into the heritage of my mother's family. The Bibles says "a name is better to be chosen…". Think about that even before your children are born. I am thankful that my own daughter reminded me about this one.
In early childhood
#7 I wish I had not been so tolerant
For thou, LORD, art high above all the earth: thou art exalted far above all gods. Ye that love the LORD, hate evil: he preserveth the souls of his saints; he delivereth them out of the hand of the wicked. Light is sown for the righteous, and gladness for the upright in heart. Rejoice in the LORD, ye righteous; and give thanks at the remembrance of his holiness. (Psalm 97:9-12)
My choice to allow my children to be subjected to some of the evils in the world is something I wish I had not done. For example, I wish I knew that other people's cigarette smoke could lead to chronic health issues in my children such as sinusitis, asthma and even heart disease. These things were not well known when I was a young mother and I am thankful that research is available to parents nowadays that helps them to make better choices of the environment in which they place their children. Today we have health ordinances that prevent people from smoking indoors in places like day care centers, schools and even grocery stores and shopping malls. Is it "wicked" to subject children to such pollution? In my opinion, yes! We need to resist the urge to believe that bad is good.
#6 I wish I knew how important time at home was
She looketh well to the ways of her household, and eateth not the bread of idleness. (Proverbs 31:27)
I was a "Career Woman" when most of my children were young. I believed that I could do it all; work a full-time job outside of the home and take care of my family full-time. Well that is impossible! Why? Because two full-time jobs eat you alive. I did not know this until we were blessed to be a part of a church that taught parents how to be parents. This all began with the loving relationship between my husband and myself. When I was working outside of the home there was never time for "us". Everything revolved around that ridiculous schedule that we had to meet. We had lots and lots of money, a beautiful home (that stood empty 80% of the time) and great kids. But how could I know that when I had no time to enjoy any of it. Not only did I not have the time, but my husband could never relax either because by the time we got home there was so much to do that he needed to do chores that I could have done had I been home to do them. And what about the kids? They rarely saw me and when they did I was a worn out, stressed out, unhappy Mom who had no time for them.
#5 I wish I knew about the value of fun
For thou shalt eat the labour of thine hands: happy shalt thou be, and it shall be well with thee. (Psalm 128:2)
When my children were young I spent so much time working that I forgot to enjoy the fruit of that labor. I wish I had spent more time taking them to places like the zoo or the park or even just sitting and coloring some pages with them. The younger years fly by so quickly, don't ever forget that before you know it they will be gown. Enjoy the hugs and kisses that they so generously hand out. Sit them on your lap and read them a good book – or THE Good Book. Don't shun them away when they need you most in these early years.
As they grew into teens and young adults
#4 I wish I learned how to be a good coach
Then tidings of these things came unto the ears of the church which was in Jerusalem: and they sent forth Barnabas that he should go as far as Antioch. Who, when he came, and had seen the grace of God, was glad, and exhorted them all, that with purpose of heart they would cleave unto the Lord. For he was a good man, and full of the Holy Ghost and of faith: and much people was added unto the Lord. (Acts 11:22-24)
Barnabas was the ultimate coach! I wish I had known more about encouraging my children in their teen years. Studies show that between the ages of 12-14 is when most children make decisions about their world view. What you say and how you encourage your children in these vital years lasts a lifetime. Accentuate the positive and eliminate the negative.
#3 I wish I had spent more time with them and their friends
Beware lest any man spoil you through philosophy and vain deceit, after the tradition of men, after the rudiments of the world, and not after Christ. (Colossians 2:8)
Ever wonder where your kids got that idea? They got it from the people with whom they spend the most time. In the teen years children spend most time with their friends. These are the times when they want to practice their "individuality. Spending time with your children and their friends is a great way to know by whom and how they are being influenced. I am not suggesting that you take over the friendship – just take time to let your teen know that you are interested in whom they spend their time with. Offer to take them for a pizza or to the movies or even hang out with them at the mall once or twice. This is the best way to help guard your teen's heart.
#2 I wish I would have listened more and talked less
He that answereth a matter before he heareth it, it is folly and shame unto him. (Proverbs 18:13)
There comes a time in a child's life when they need to be heard. When your child opens up to you be sure to listen. Sometimes they don't want you to say anything at all. They just want to let you into their world. When this happens you are beginning to turn the page of a new chapter in the life of your child and yourself. You are growing out of teacher and even out of coach. You are becoming a friend to your maturing child. Listen to them and wait for them to ask for advice. It will happen and when it does you will be so blessed to give it. I believe this brings Proverbs 31:28 to life "Her children arise up, and call her blessed;"
#1 The most important thing – I wish I knew my Savior then
But the fruit of the Spirit is love, joy, peace, longsuffering, gentleness, goodness, faith, meekness, temperance: against such there is no law. (Galatians 5:22-23)
I was pregnant with my last child before I was ever introduced to Jesus my Savior. Of all the things I wish I knew when my kids were young, I wish I knew my Savior. I know that the relationship that I have with the Lord today would have drastically impacted my parenting skills. My choices would have been less selfish and I would have truly enjoyed the early years because the fruit of the Spirit would have enabled be to be more loving, joyful, peaceful, patient, gentle, good, faithful, meek, and in control of myself. Knowing the Lord changes things! I pray for all young parents that they make this the most important thing – come to Jesus, He is waiting for you. He came that you might have life and have it more abundantly (John 10:10).
Final Thoughts
Don't have regrets — make things right now. First, get to know the Lord and cultivate your relationship with Him by spending time in His word daily. This is the foundation upon which all of your relationships in life will grow. Next, love your spouse and make sure your children know that you love your spouse and that the relationship with your spouse comes before your relationship with them. Finally, listen to your children and never take them for granted. The Lord has entrusted them to you for such a short time. Be sure to tell them you love them and never pass up an opportunity to give them a hug — they never grow out of this. These are keys to an abundant life in which you will not look back and have wished you did it a little differently. Cherish the moment.
Related Reading: A Mother's Love: Christian Tips For Mothering A Strong Willed Child
Resource – The Holy Bible, King James Version