Every one of us has different memories of Christmas.  What are your favorite Christmas memories?  Please comment and let us know so that we can share them with our readers.
One of My Favorite Christmas Memories
One of my favorite Christmas memories was not actually on Christmas but many days before Christmas.  In fact, one of my favorite memories of Christmas took place on the day after Thanksgiving.  When my wife and I started our own family, we started our own family tradition of setting up the Christmas tree and trimming it with lights, tinsels, and ornaments on the day after Thanksgiving.  This became our own family tradition and our outdoor Christmas decorations we set up on that very same day.  This comes on the biggest shopping day of the year, called Black Friday but we intentionally stay home on that day because to me, it's not just Black Friday but "Black and Blue" Friday.   That's what I call it because the very day after we have a national holiday in which we are to give thanks, people shop like maniacs and people get hurt, trampled underfoot, fights break out and yes, people even get killed on this day.  Many shoppers literally do shop till they drop so we don't shop…we prop.  That is, we stay home where it is safe and set up our Christmas decorations.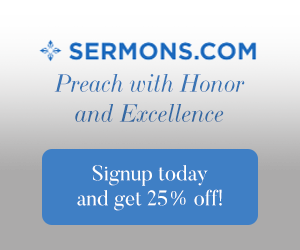 Related reading: 10 Good Christmas Traditions For Christian families
Our Favorite Christmas Memories
My wife's favorite Christmas memory is different from mine and your favorite Christmas memory may be different from ours.  Everyone will likely have different favorite memories of Christmas.  One example is that my wife's favorite memory of Christmas was the first time we hung a picture of our youngest child on the tree.  My mother-in-law made a Christmas ornament that had a picture of our youngest child on it and when they were young, each year we added a new ornament with a picture of our children on it.  When they became old enough to make their own ornaments, then they started adding their own unique Christmas ornament that they have made with their own hands.  These are precious keepsakes to us. These ornaments become more and more special as time goes by and as the children grow older.  Today we have only one child left and she is going to be at home for only another year and a half before she likely goes off to college.  Then all our children will have grown into adults and left to start their own families and their own Christmas tradition.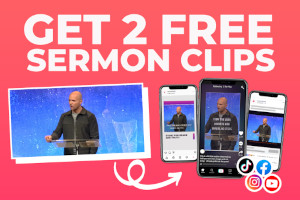 My Own Favorite Christmas Memory
One of my every own personal Christmas memories occurred on Christmas Eve.  We get out the Christmas story and read it with Christmas music playing in the background.  This is family time and this is what makes Christmas so very special.  We get to be together and review what Christmas is all about…an observance of Christ and just why He was born as a babe in a manger.  The manger was actually a feeding trough and today we feed on God's Word.  He came in humility and in such a humble setting and rode into Jerusalem on a donkey but when He returns, He will come in power, splendor and great glory and will come riding on a white horse to judge the world.  We needed to ensure that our children knew what Christmas was all about and it wasn't about gifts under the tree.  It is all about Christ.  Today, we want our grandchildren to not get caught up in the commercialism of Christmas but see Who this day is all about. The gifts represent the greatest gift we can ever receive…eternal life. The presents represent gifts generally given to a king out of reverence, respect and for royalty.  We focus on being in His presence not the presents we get for ourselves.  I pray that everyone would come to realize that Christ is the real reason for the season.  It's not about getting but about giving and what He gave was the most that anyone could ever give; He gave His own life.
Conclusion
Today, if you are not a believer in Christ Jesus, then your Christmas memories will not mean the same thing.  They will likely mean something that you received for Christmas, some family memory that is associated with Christmas or some special occurrence or event that took place during the holiday.  It might even be more about getting some days off from work but Christmas means so much more than that. It means that Jesus Christ came to be born as a man, to live a sinless life, to make Himself the supreme, once-and-for-all sacrifice that can redeem us to a right relationship with God so that we might enjoy God and live with Him forever in the Kingdom of Heaven.  Today, wise men and wise women are still coming to the King.  Are you wise?  You are if you have bowed the knee to Jesus Christ our Lord, repented of your sins, confessed them to God, and put your trust in Christ.  If you have, then you know what Christmas is all about.  Now, tell us about your favorite Christmas memory so that we can share it with our readers.
May God richly bless you this Christmas time and into the New Year.