No doubt the greatest Christian Leader of all time is Jesus of Nazareth, the Savior of the world. As time passes we are blessed by the influence of certain other Christian leaders that leave a legacy unparalleled by any other. No matter what the denomination, most will agree that some Christian leaders have had a huge impact on our community, our nation and even our world.  As I look at all the Christian leaders that have been and even still are today, I have chosen those that I believe are ten of the most influential Christian leaders of all time.
Featured Leader:
Elder John Leland (1754-1841)
John Leland was a faithful minister of the gospel for sixty-seven years. Leland was what some would call a "circuit preacher" traveling on foot or horseback from Massachusetts to South Carolina. He traveled more than a hundred thousand miles in his preaching journeys [1].  He was most famous for his plight for religious freedom in the United States of America. In 1787 Leland was a great supporter of James Madison as he pursued his election to the Virginia Convention to ratify the U.S. Constitution and to adopt the Bill of Rights. He endorsed Mr. Madison and convinced many fellow Baptist's to do the same because he knew Madison would pursue a federal amendment for religious freedom. Elder Leland spent more than 60 years fighting for what has commonly been called "separation of church and state" in the United States today. Elder Leland wrote his own epitaph: "Here lies the body of JohnLeland, who labored 67 years to promote piety and vindicate the civil and religious rights of all men." [2]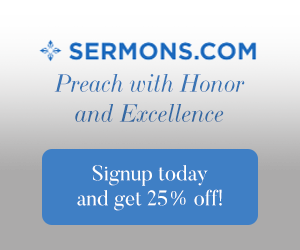 William Carey (1761-1834)
A self-taught English cobbler William Carey set out to evangelize the people of India. When Carey was called to missions the vision of world evangelism was not clear in England. He was, in fact, considered to be the father of modern Protestant missions. Carey's first six years on the field were nothing short of outrageously awful. He survived malaria, dysentery and cholera. During his years in Bengal, he and his family tolerated inhabitable conditions, disease, grief, and wild animals. He buried 2 wives and one young child in the field.
Williams Carey was best known for penning the original translations of the Bible into Bengali, Oriya, Marathi, Hindi, Assamese, and Sanskrit, and parts of it into 29 other languages and dialects.
Carey was co-founder of Serampore College and a member of the Baptist Missionary Society
One Famous Quote of William Carey is: "I can plod, I can persevere to any definite pursuit."
Dr. Jerry Falwell (1933-2007)
Dr. Falwell had a vision to train young people for Christ. He was a faithful husband, father and grandfather as well as a servant for the Lord. In 1985 he hoped to see Liberty University train 50,000 students.  Today more than 70,000 students are enrolled in onsite and offsite classes, thereby fulfilling his vision. Dr. Falwell often took heat for his pro-life, pro-family and favor for a national defense stance, but stuck to his guns. He was a strong supporter of seeing Ronald Reagan elected as President of the United States.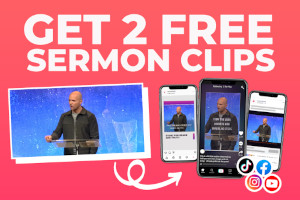 Dr. Falwell was best known for his radio and television ministry "Old Time Gospel Hour" and as the Founder of Liberty University in Lynchburg, VA.
Dr. Falwell was also the Founder of Thomas Road Baptist Church in Lynchburg, VA.
Dr. Falwell often said that his heart was to "train young Champions for Christ"
Rev. Billy Graham
Billy Graham is an Evangelist, best known for his televised crusades. He preached the message of Christianity for forty years. He was advisor to several American Presidents. It is believed that he has led thousands to profess Jesus Christ as personal Savior.
Rev. Graham is best known for his worldwide evangelist crusades
Rev. Graham is Founder of the Billy Graham Evangelistic Association (BGEA)
Rev. Graham once said: "It is not the body's posture, but the heart's attitude that counts when we pray"
Rev. Jesse Jackson
As a civil rights activist and minister, Rev. Jackson has been in the limelight for both for his accomplishments and for his controversial stand on popular political topics.  He was with Dr. Martin Luther King, Jr. at his march in Selma, Alabama. And in the 1980's he became the leading spokesman for African Americans.
Rev. Jackson is best known for his civil rights activism, but also twice ran for President of the United States.
Rev Jackson is Founder of Rainbow/PUSH Coalition whose goal is to seek equal rights for African Americans and women.
One famous quote of Rev. Jackson is: "We must not measure greatness from the mansion down, but from the manger up." [3]
Dr. Martin Luther King, Jr. (1929-1968) 
Dr. King's birth name was Michael Luther King and he later changed his name to Martin.  He followed his grandfather and father as pastor of Ebenezer Baptist Church in Atlanta, Georgia.  This strong Christian and civil rights activist led peaceful marches in several southern towns where Negro Americans were unequally treated.  He was the youngest man ever to be awarded the Nobel Peace Prize and he donated the over $50,000 prize money to further his civil rights cause.[4] He was assassinated in 1968.
Dr. King was best known for his civil right activism, which cost him his life.
Dr. King was Founder of the Southern Christian Leadership Conference (SCLC) and pastor of Ebenezer Baptist Church in Atlanta, GA. and  Dexter Avenue Baptist Church in Montgomery, AL
Dr. King once said: "Our lives begin to end the day we become silent about things that matter" 
Dr. John Vernon McGee (1904-1988) 
Dr. McGee, pastored churches in Georgia, Tennessee and Texas before settling at the Church of the Open Door in downtown Los Angeles, California where he first aired "High Noon Bible Class" on a little radio station.  When he retired from the church his radio ministry exploded and he began teaching "Thru the Bible" reaching more than 400 stations in the United States and Canada daily. It soon was broadcasted in more than 100 languages and available worldwide on the Internet.  His good ole' fashioned expository teaching is as relevant today as it was in 1967 when he began the broadcast.
Dr. McGee is best known for his deep southern drawl as broadcasted on the "Thru the Bible" radio show
Dr. McGee, better known as just "J. Vernon McGee" is Founder of "Thru the Bible" and even though he has gone on to be with the Lord, his voice continues to broadcast the 5 year Bible study program.
Dr. McGee once prayed: "Oh, God, help me to always preach so that it can be said, 'I never knew Jesus was so wonderful.'" [5]
Dwight L. Moody (1837-1899) 
Mr. Moody was a visionary and his success came because of his ability to choose the proper people to put into leadership.  He had great dreams of getting rich in shoe sales, and as a young man was approached by his Sunday School teacher with the gospel of salvation. He accepted Jesus as Lord and from that time on devoted his life to serving the Lord.  He was involved with the YMCA, Mission Sunday School and even evangelized Union and Confederate soldiers during the Civil War.  The Great Chicago Fire of 1871 was a turning point in his devotion to God, it was that event that helped him to know that he needed to preach the Word of God to the world. His approach was nondenominational and because of this he was able to reach all peoples, regardless of religious ties, with the Gospel of Christ.
D. L. Moody is best known as the Founder of Moody Bible Institute formerly known as the Chicago Evangelization Society
D. L. Moody also opened Northfield Seminary for Young Women; Mount Hermon School for Boys; and Student Volunteer Movement for Foreign Missions to reach Europe and South Africa [6]
D.L. Moody once said: "Some day you will read in the papers that D.L. Moody of East Northfield, is dead. Don't you believe a word of it! At that moment I shall be more alive than I am now; I shall have gone up higher, that is all, out of this old clay tenement into a house that is immortal- a body that death cannot touch, that sin cannot taint; a body fashioned like unto His glorious body." 
Evangelist Lester Roloff (1914-1982)
Brother Roloff was saved when he was fourteen years old.  He paid his way through Baylor University with four gallons of milk per day from his beloved jersey cow "Marie". He became the Pastor of People's Baptist Church in Corpus Christi, Texas in 1969 where he began his outreach to troubled teens and adults. He fought the state of Texas for eight years because he did not want the state to control his church ministries. He won that battle and the Lester Roloff homes continue today as an outreach of People's Baptist Church.
Brother Roloff is best known for his battle and protection of the People's Baptist Church's ministries in Texas.
Brother Roloff is the Founder of Rebecca Home for Girls, Anchor Home for Boys, Lighthouse for Men and Boys, and the Jubilee Home for Women.
Brother Roloff once said: "This is going to be the greatest day of my life" and it was — as his plane crashed and he went home to be with his Father in Heaven on November 2, 1982
Evangelist George Whitefield (1714-1770)
Pastor Whitefield was a clergyman at the Church of England. He was small in stature but known for his huge preaching voice. He is said to be one of the greatest evangelists of all time[7].  He was the spark of America's 1st Great Awakening. If you do not know the history behind George Whitefield (pronounced "Whitfield") you should read about it to learn that he had an amazing way of simplifying the message of Christianity to a very large population. He is a great contributor to our heritage.
George Whitefield is best known as an aggressive evangelist who was the fire behind America's Great Awakening.
George Whitefield was the Founder of the movement called Methodism
George Whitefield said: "The reason why the Son of God took upon him our nature, was, the fall of our first parents."
Do You Have One to Share? 
What influential Christian leader comes to your mind?  Did I leave it off the list? Leave a comment and share with us.
Sources:
[1] March to Zion
[2] Penn State Law Review
[3] Jesse Jackson. (2011). Biography.com. Retrieved 07:32, Oct 27, 2011 from http://www.biography.com/people/jesse-jackson-9351181
[4] Martin Luther King Jr.. (2011). Biography.com. Retrieved 07:57, Oct 27, 2011 from http://www.biography.com/people/martin-luther-king-jr-9365086
[5] ThruTheBible
[6] Moodyministries.net
[7] http://www.higherpraise.com/preachers/whitefield.htm