Christmas is coming up and there are many great Christian related gifts. Here is list of ten gift ideas for Christians. If you have a great Christian gift idea, please add it to the comments so this resource can grow for those that read it!
Bible
One of the most cherished gift some people receive is a new Bible. If you have been saved and in church very long you probably have more than a few Bibles around your house. However, consider the person you are buying a gift for—a Bible may be the one thing that no other friend or family member will think about.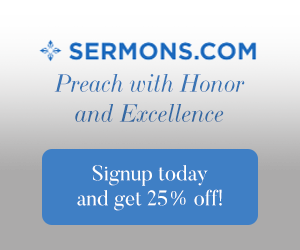 Choose a Bible that is appropriate for the recipient. As someone who loves to get distracted by a set of encyclopedias, our son was thrilled to get a detailed study Bible as a gift. Not everyone will benefit from the extra information and may struggle with the daunting thought that they should have to understand all the text outside of the Word of God. Choose appropriately for the recipient.
Music
We are bombarded with the world's music when we are in public. It is refreshing to hear godly music that will help us focus on the Lord. This Christmas season is a great time to buy good CDs or digital audio tracks for your friends.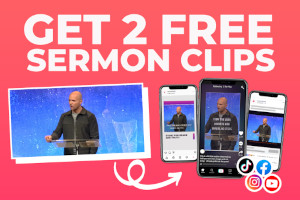 Audio Bible
With more and more people living their lives connected to personal media players and headphones, a gift of an audio Bible is a wonderful one. These can still be found as regular CDs, but with the size of the recordings most of the time you will find these as MP3 CDs or as digital files available for download. There are even dedicated MP3 players that come preloaded with audio Bibles.
Christian Theme Park Tickets
There are not many Bible themed places that people can attend, but the few I have visited are worth the money. Consider buying tickets for your friends to the Creation Museum near Cincinnati, Ohio. There is also The Holy Land Experience in Orlando, Florida. A couple of years ago I went to The Great Passion Play in Eureka Springs, Arkansas.
While I have not been to any other Christian themed parks, I know there are a few more. Please share in the comments below if you can recommend other locations where tickets would make a great Christmas gift.
Bible Clothing
There are a great many t-shirt companies that produce shirts and other clothing with Bible verses printed on them or other religious sayings. Some are controversial because they bring down the name of Christ to the level of non-christian merchandise, but there are also other appropriate offerings. Some have subtle messages while others are bold in their witness. The subtle ones can be used to strike up a conversation about the Lord as people become curious about the message of your clothing.
Household Decorations
Christmas gifts shouldn't just be Christmas themed. Plaques and art with Bible verses printed on them are wonderful to display year round.
Christian Books
It is not hard to find books put out by Christian authors and publishing companies. That does not mean you will agree with everything that is published under the name of Christianity. Take time to carefully choose the books you will give away for Christmas. While not required, you should read the book before giving it to someone else. This is especially true if it is someone who is less spiritually mature. They are looking to you to help guide them to good resources. Know the material you are passing along to others.
Gift Certificates
People have love/hate relationships with gift cards and certificates. However, you can give a gift card for a local Christian bookstore or online merchant which can be a welcome gift.
Desk Ornaments
Many Christian businessmen and women display their Christianity on their desks and in their offices. There are pens and pencils with Bible verses printed on them. You can give a gift of a small plaque that declares the glory of God and His goodness.
Calendars
Because Christmas is at the end of the year, calendars are a perennial favorite as a Christmas gift. Many calendars show beautiful pictures of God's creation with verses declaring Him as the maker of all we see.
Your Favorite Gifts
What would you recommend as a Christmas gift for Christians? Leave a comment with your suggestion and don't forget to add any recommendations for Christian-themed parks and activities.
Resources:
Photo by Andrew Haight