Christian quotes are so uplifting and do a great job of making us reflect on life and God. Ralph Waldo Emerson is one of those that has many famous Christian quotes. Here is list of twenty five of my favorite and popular quotes from Ralph Waldo Emerson.
Featured Ralph Waldo Emerson Quote
""What you do speaks so loudly that I cannot hear what you say."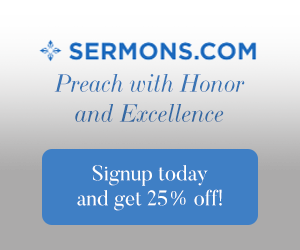 Ralph Waldo Emerson Quotes on Life
"To be yourself in a world that is constantly trying to make you something else is the greatest accomplishment."
"To laugh often and much; to win the respect of intelligent people and the affection of children; to earn the appreciation of honest critics and to endure the betrayal of false friends. To appreciate beauty; to find the best in others; to leave the world a bit better whether by a healthy child, a garden patch, or a redeemed social condition; to know that even one life has breathed easier because you have lived. This is to have succeeded."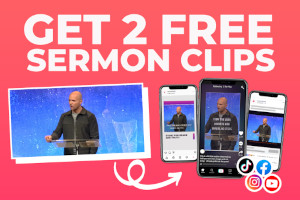 "Do not go where the path may lead, go instead where there is no path and leave a trail."
"Finish every day and be done with it. You have done what you could; some blunders and absurdities no doubt crept in; forget them as soon as you can. Tomorrow is a new day; you shall begin it serenely and with too high a spirit to be encumbered with your old nonsense."
"It is not the length of life, but the depth."
"Dare to live the life you have dreamed for yourself. Go forward and make your dreams come true."
"Life is a journey, not a destination."
"The purpose of life is not to be happy. It is to be useful, to be honorable, to be compassionate, to have it make some difference that you have lived and lived well."
Love Quotes By Ralph Waldo Emerson
"He who is in love is wise and is becoming wiser, sees newly every time he looks at the object beloved, drawing from it with his eyes and his mind those virtues which it possesses."
"Love, and you shall be loved."
"Give all to love."
Ralph Waldo Emerson About Faith
"All I have seen teaches me to trust the Creator for all I have not seen."
"The faith that stands on authority is not faith. "
"Faith and love are apt to be spasmodic in the best minds. Men live the brink of mysteries and harmonies into which they never enter, and with their hands on the door-latch they die outside."
Other Famous Ralph Waldo Emerson Quotes
"For every minute you are angry you lose sixty seconds of happiness."
"It is one of the blessings of old friends that you can afford to be stupid with them."
"What lies behind us and what lies before us are tiny matters compared to what lies within us."
"Always do what you are afraid to do."
"Is it so bad, then, to be misunderstood? Pythagoras was misunderstood, and Socrates, and Jesus, and Luther, and Copernicus, and Galileo, and Newton, and every pure and wise spirit that ever took flesh. To be great is to be misunderstood."
"Our greatest glory is not in never failing, but in rising up every time we fail."
"Whatever you do, you need courage. Whatever course you decide upon, there is always someone to tell you that you are wrong. There are always difficulties arising that tempt you to believe your critics are right. To map out a course of action and follow it to an end requires some of the same courage that a soldier needs. Peace has its victories, but it takes brave men and women to win them."
Prayer Quotes From Ralph Waldo Emerson
"Prayer that craves a particular commodity—anything less than all good, is vicious. Prayer is the contemplation of the facts of life from the highest point of view. It is the soliloquy of a beholding and jubilant soul. It is the spirit of God pronouncing his works good. But prayer as a means to effect a private end is theft and meanness. It supposes dualism and not unity in nature and consciousness. As soon as the man is at one with God, he will not beg."
"Another sort of false prayers are our regrets. Discontent is the way of self-reliance: it is infirmity of will. Regret calamities, if you can thereby help the sufferer; if not, attend your own work, and already the evil begins to be repaired."
"Is not prayer a study of truth, a sally of the soul into the unfound infinite? No man ever prayed heartily without learning something."
What is your favorite quote from Ralph Waldo Emerson? Add it to the comments.
Resources:
Photo By: Marie Haggarty