Nearly every funeral service has some form of a eulogy, but the deceased can't hear it. This is why it's so important to let others hear their eulogies while they're still living!
Words Have Meaning
Nearly every funeral service has some form of a eulogy, but the deceased can't hear it. This is why it's so important to let others hear their eulogies while they're still living! I remember reading Jesus' words where He said, "by your words you will be justified, and by your words you will be condemned" (Matt 12:37). Obviously words are important. They can build up or they can tear down. For those we've already lost to death, it's too late to tell them how we felt about them. Our words of encouragement will come too late if we don't speak them today. Our "I love you" comes too late if they've already passed into glory. Tell them today. We are commanded to "encourage one another with these words" (1 Thess 4:18), but they do no good for someone who's already gone. All too often, what they hear is less than encouraging, so if we are to say anything at all, let our words build up rather than tear down and let them be spoken today…to the living.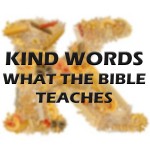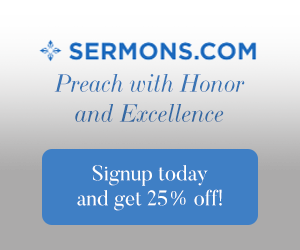 The Eulogy
If you looked up the word "eulogy," you'd find that it basically means someone is gives accolades or praises about someone's life…someone who's passed away. They should be respectful and solemn, giving mourners some comfort and acknowledging the importance of the person's life. It might include a brief account of their life, education, work, family or relationships to the mourners. Eulogies point to the good that the deceased person did, and might even include some significant accomplishments, special recognition or their military service. This is all good and proper, but here is my big question is, "Why wait until the person is gone to tell them how much they meant to you?"
Read it Today
Your words will do them no good if they're gone…it may make the family and friends of the loved ones feel better at the funeral, but does it really help the deceased? Aren't these kind words too late for them to hear? It's too late to do that now. They might have been better said while the person was still living so they could appreciate it and do them some good. Words have great meaning, having the power of life and death (Prov 18:21), but eulogies are words that fall on deaf ears of the deceased. They might make the living feel better, but they are of no use for the deceased.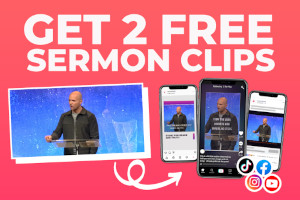 Encouragement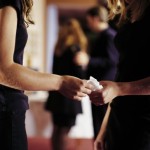 Did you ever think about this? You are writing your own eulogy today and every day by what you do and how you live. Everyone's finger prints are unique, so that we might leave a unique imprint on the world. You are a living eulogy right now, and so are others. That's the very reason we should tell them what they mean to us today…and every day. Tell them thank you and I love you and that you appreciate all that they've done. The Apostle Paul knew the power of words, saying we should "encourage one another and build one another up, just as you are doing" (1 Thess 5:11).
After Moses' death, God gave great encouragement to Joshua by telling him to "Be strong and courageous. Do not be frightened, and do not be dismayed, for the Lord your God is with you wherever you go" (Joshua 1:9). Paul desired that in every church "their hearts may be encouraged, being knit together in love, to reach all the riches of full assurance of understanding and the knowledge of God's mystery, which is Christ" (Col 2:2). In fact, Paul personally "exhorted each one of you and encouraged you and charged you to walk in a manner worthy of God, who calls you into his own kingdom and glory" (1 Thess 2:12). His hope was that they would "encourage one another and build one another up" (1 Thess 5:11), and stop tearing one another down.
Do It Today
James talks about the brevity of life. Its short compared to eternity. One day our friend or loved one is there…the next day, they're gone. And we never had a chance to tell them what they meant to us! Now it's too late. Treasure each and every day with your loved ones because Solomon tells us, "Do not boast about tomorrow, for you do not know what a day may bring" (Prov 27:1). This is why we should be hesitant to "say, "Today or tomorrow we will go into such and such a town and spend a year there and trade and make a profit" (James 4:13). We "do not know what tomorrow will bring. What is your life? For you are a mist that appears for a little time and then vanishes" (James 4:14). There is the very reason that right now…even today, is the best of days to tell your loved ones and friends what they mean to you. If you wait…it may be too late. They may be gone, but so may we!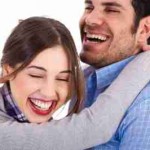 Conclusion
Time waits for no one, not even us. Life is so full of surprises, so today, while they are still with us, tell the people you love how you feel about them and what they mean to you. Why wait until they can't hear your words of encouragement and praise? Today is the very best of days to tell people how much they mean to you and how much they are loved. Words matter. Words have meaning…but words cannot help those who cannot hear them. Have the eulogy read today by people that can hear it and encourage someone. We don't even know if we'll see them tomorrow or if they'll see us, for that matter (Prov 27:1; James 4:13-17).
Here is some related reading for you: Inspirational Scriptures and Poems for Funerals
Resource – Scripture quotations are from The Holy Bible, English Standard Version® (ESV®), Crossway Bibles. (2007). ESV: Study Bible: English standard version. Wheaton, Ill: Crossway Bibles. Used by permission. All rights reserved.