Pride is dangerous for the Christian because they can have a great fall, so how can we get rid of the pride we so often display?
Pride Defined
Pride is dangerous for the Christian because they can have a great fall, so how can we get rid of the pride we so often display? Pride has been described as a feeling of deep pleasure or satisfaction derived from one's own achievements, the achievements and/or from qualities or possessions that are widely admired by everyone. Pride looks inward, but what's right in the middle of pride? "I." That is, I am and you are right in the center of pride because we're responsible. We might feel like we're the center of the universe, but actually that's God's rightful place. It's like Galileo should call us and say, "You're not the center of the universe!" If you get to the bottom line, pride is thinking we're better than others, but its sin to feel that way. And by the way, we're likely wrong. Very wrong! We should not be prejudiced (deceiving ourselves) into thinking we're better than others because "God shows no partiality" (Rom 2:11).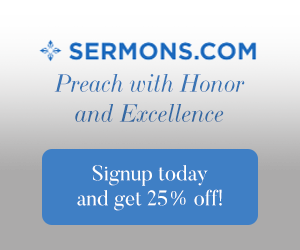 Pride First
God warns us about pride, saying very bluntly, "Pride goes before destruction, and a haughty spirit before a fall" (Prov 16:18). It's a cause and effect result because when we are full of ourselves, we are overestimating our worth which means we're headed for a fall; and probably a great fall at that. The higher the pride lifts us, the greater the fall, and what a fall it can be! God warned the nation of Israel that "I will break the pride of your power, and I will make your heavens like iron and your earth like bronze" (Lev 26:19). God is doing that today as He is allowing all kinds of natural catastrophes like droughts, volcanoes, hurricanes, tornadoes, earthquakes, disease and pestilence among the nations. Why would God allow this evil to happen to the nations? It is to humble them and to make them seek after God. That's what our nation needs and what every people need around the world, so pride comes first, then destruction. We see it today in the news. And it will only grow worse as we approach Jesus' second coming.
Then the Fall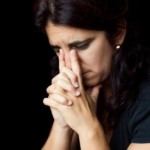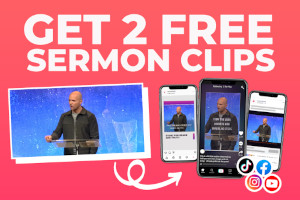 Ancient Israel's King needed to be humbled but humbled himself instead of God doing it for Him.  Scripture says, "King Hezekiah humbled himself for the pride of his heart, both he and the inhabitants of Jerusalem, so that the wrath of the LORD did not come upon them in the days of Hezekiah" (2 Chron 32:26). If Hezekiah had not humbled himself, God was going to it for him but the entire nation would have suffered for it if he hadn't. That's a point there; if we don't humble ourselves voluntarily, then God will have to do it for us, and you don't have to guess which one will be more painful. Even King David had to humble himself when the heavy hand of God was upon him. He cried out, do not "let me not fall into the hand of man" (2 Sam 24:14). If we get too lifted up with pride, God may knock us off that pedestal, and believe me, it's going to hurt, and it's going to be a long way to the ground.
Examine Ourselves
Many of the greatest theologians of all time have said this. The more they get to know God and the utter holiness of His Person, the more they see their own depravity and utter sinfulness. It humbles them to think that God did not give them what they deserved (His wrath) but He have them what they needed (mercy and grace). The more you know the Word of God, the more you'll know the God of the Word, and the more you know the God of the Word, the more you'll abhor yourself for the sinful person you (and I) are. If we examine ourselves and understand, we've got nothing to boast about, we'll likely be less prone to pride.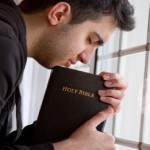 Humbling Facts
The Apostle Paul humbled me when he asked the rhetorical question, "What do you have that you did not receive? If then you received it, why do you boast as if you did not receive it" (1 Cor 4:7)? The obvious answer to that is we would have nothing at all, not even life, if we did not receive it from God. We would not even have eternal life unless God has intervened in time and history in our lives (John 3:3-7; 6:44). That God would even save anyone is remarkable enough. It should humble us that God saved us when we were still ungodly, wicked sinners and even enemies of God (Rom 5:6-10). Those are God's words, not mine! We did not deserve such mercy and grace (Eph 2:8-9), so let those facts humble us.
Conclusion
If we would do as commanded, we would look outwardly at others and esteem them better than ourselves. This means we should "Do nothing from selfish ambition or conceit, but in humility count others more significant than yourselves" (Phil 2:3). We cannot love God or people properly when we're full of pride. We are commanded to "Love one another with brotherly affection. Outdo one another in showing honor" (Rom 12:10). To see others as more important than ourselves, is to be humble before others, but most importantly, before God. We ought to be "submitting to one another out of reverence for Christ" (Eph 5:21). That alone should slay the dragon of pride. Either we humble ourselves or God will do it for us. I don't believe I want that latter route. Finally, before I end this, may I ask you this? Has God brought you to repentance and faith in Jesus Christ (Mark 1:15)? If not, then know that "unless you repent, you will all likewise perish" (Luke 13:5), so repent today and trust in Christ or you will face God's judgment after death (Heb 9:27) or at the Great White Throne Judgment (Rev 20:12-15), whichever comes first.
Here is some related reading for you: How Pride Hinders the Christian Life
Resource – Scripture quotations are from The Holy Bible, English Standard Version® (ESV®), Crossway Bibles. (2007). ESV: Study Bible: English standard version. Wheaton, Ill: Crossway Bibles. Used by permission. All rights reserved.