Jesus came to call disciples, to make disciples, and to train us to make other disciples, so why discipleship isn't emphasized more in churches, I don't know.
What is a Disciple?
What is a disciple? The word disciple comes from the Old English word, discipul (fem. discipula) which comes from the Latin discipulus, meaning, "pupil, student, follower," and this originated from discere, which is "to learn," and from which we get the word "discern." The root word of discern is, dek, which means "to take," or "accept." In short, a disciple is taking in the teachings of the one they are following. We are following Christ, meaning we are studying His Word (in the gospels), learning His ways, accepting what He says, and then following what He commands. It is a process that will not end this side of the veil. Jesus plainly tells us the desired outcome of being His disciple, saying, "A disciple is not above his teacher, but everyone when he is fully trained will be like his teacher" (Luke 6:40), so a disciple is never stationary. That is, they are always on the move serving, loving, growing, and following Jesus by doing what He commanded (i.e. Matt 25:36-37; John 13:34-35). This opens the door for the church to make other disciples, but that's not enough. Jesus said we are to teach them the very same things that He taught the original disciples (Matt 28:20). We find those teachings in the Old and New Testament, so it is an ongoing, self-replicating of disciples. It is to be done by the church, be lead by the Spirit of God, using God's Word, but it is God alone Who alone gives the increase (Acts 2:47). To be a disciple, you must be a student of the Word. The Master has left us His instructions, beginning in Genesis 1:1 and ending at Revelation 22:21.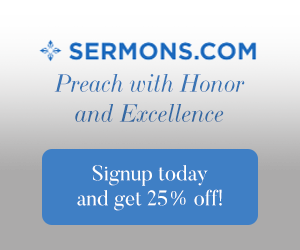 They Don't Know
Perhaps one reason discipleship is not taught as prominently in churches today is because they don't even know what a disciple is. If they don't actually know what a disciple is, how can they possibly hope to make disciples? They may be unsure of what this involves, but Jesus said that the desired outcome for the student is to "be like his teacher" (Luke 6:40),however, you can't teach what you do not know, so what is it that the disciples are to teach disciples? Jesus said they are to be "teaching them to observe all that I have commanded you" (Matt 28:20), and where are those commands found? They are found in the four gospels, but also in some of the other apostle's letters like 1st and 2nd Peter and the Book of James. Becoming a disciple of Jesus is a work in progress. It is never finished while in the body. Discipling others is studying the Word, and this is not done in isolation but in a community of a body of believers. We call that body the church. Discipling can take place in Bible studies, Sunday school, serving in a ministry or even cleaning the toilets. Jesus said it is greater to serve than to be served. Jesus Himself came to serve and to give His life as a ransom for many (Mark 10:45), so that is discipleship. Serving, studying, and growing are ways to make disciples of others.
Making Disciples
The first step in making disciples is to go out to where the people are. Of the 100 or so people I shared the gospel with a few years ago, nearly 2/3rds of them had never even been asked to church. There is such a huge field ripe with harvest that more laborers are desperately needed, and you cannot make disciples in the pews alone. Perhaps the most neglected part of the Great Commission is a very tiny little word, but a word which comes as an imperative command from the King of the kingdom. Jesus Christ said "Go," so if churches don't go, they can never hope to grow. One man said, "Evangelize or fossilize." I think he's right. You cannot make disciples without engaging people, both inside and outside the four walls of the church.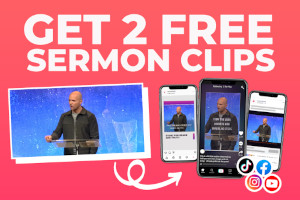 Cost of Discipleship
Years ago, when our church trained people on biblical ways to share the gospel, there were so many who showed up that we had to move the meeting into the fellowship hall.   The next two weeks of the training saw about half the people drop out. In the next 2 weeks of the 8 week session, another half dropped out. By the time the final session was given, it was only the associate pastor and me. That's it. People thought it was too costly to go door to door, or to the mall, or other places where we can easily hand out Bible tracts or share Christ on the spot. The evangelism training was not the problem. It used the tried and tested Roman Road (i.e. Rom 3:10-12, 23, 6:23, 10:9-12, etc.). The problem was people were not willing to have doors slammed in their face, or go out on Saturday's during the cold winters or hot summers, or talk to people they didn't know, even if it was simply handing out Bible tracts. Discipleship is more than evangelism. It is growing in holiness and in the knowledge of God. It is disciplining one's one body and denying one's self. It is dying to the flesh and living more in the Spirit. It is esteeming others better than yourself, and it is loving one another so much that others (saved and lost) will know we must be His disciples (John 13:34-35).
Conclusion
I don't know all the reasons that discipleship classes are not created or that making disciples does not seem to be a priority for many churches. The training session our church had was a very good one, but when people started seeing that this was going to take actual face to face encounters with people, and with people who would most likely reject the message, they started dropping out. Believe me…I know it's hard. In fact, even today when I share Christ, my hearts pounding, my throat's dry, and I may even break out in a sweat, but I know that the message doesn't depend on my own strength but upon God. As Isaiah the Prophet put it so well: "Not by might, nor by power, but by my Spirit, says the LORD of hosts" (Zech 4:6). God does the saving. We simply are the messengers, but the power of God is in the message, not us (Rom 1:16; 1 Cor 1:18). Even so, God is pleased to use weak, frail, feeble vessels as a means to save some. Even though God alone saves (John 6:44; Acts 4:12), He gives us the joy of being used in the process. And there is no greater joy next to one's own salvation than soul winning.   To see another person come to Christ is just off the charts joyful! And it makes me rejoice along with the angels (Luke 15:7, 10), so all glory to God. Hallelujah. Praise His Name.
Here is some related reading for you: Why Did Jesus Say On The Cross That God Had Forsaken Him
Resource – Scripture quotations are from The Holy Bible, English Standard Version® (ESV®), Crossway Bibles. (2007). ESV: Study Bible : English standard version. Wheaton, Ill: Crossway Bibles. Used by permission. All rights reserved.