Why would Jacob choose to wrestle against God? Didn't he know he would lose?
Wrestling against Spirit
The Apostle Paul tells us that we're wrestling, but hopefully, not against God. No, "we do not wrestle against flesh and blood, but against the rulers, against the authorities, against the cosmic powers over this present darkness, against the spiritual forces of evil in the heavenly places" (Eph 6:12) and without putting on the armor that God's provided for us (Eph 6:13-18). It's impossible to wrestle against something you cannot see but know exists, so it's easier to wrestle against someone else rather than an invisible enemy, but thankfully, God provided every resource we'll need, plus the strength of Christ (Phil 4:13).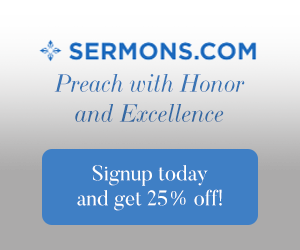 Wrestling against Flesh
Have you wrestled with a besetting sin? Maybe I should rephrase that, "What besetting sin have you been struggling with" since most of us have our own Achilles' heel, so to speak. We're only as strong as our weakest link and just like the Apostle Paul wrote, "I do not do what I want, but I do the very thing I hate" (Rom 7:15b), so I have done the exact same thing. I believe, this side of heaven, we'll all struggle with sin and we'll battle our own fleshly desires, we not only wrestle against wicked spirits in high places, we wrestle with our own sinful nature. Sometimes we're able to avoid sin but other times, we fall. It is just as Paul wrote; "I do not do the good I want, but the evil I do not want is what I keep on doing" (Rom 7:19) but the good news is we're in a struggle. Any old dead fish can float downstream but only those who strive to avoid sin with struggle upstream against the world, the flesh, and the enemy's evil influence.
Wrestling with Life
In reality, both Esau and Jacob were wrestling to receive the blessing of their father, Jacob, but also the promised blessing as the firstborn or the preeminent son in the family. Jacob just wrestled a little harder and wrested from his brother, Esau, two different blessings. Maybe Jacob was wrestling with doubt and fear. This may be why God would later give Jacob a dream about a stairway to heaven where it seems that God was telling him, he has access to God and perhaps, access to God's angels but more importantly, Jacob will survive this meeting of Esau. Jacob's soon-to-be father-in-law gave Jacob a taste of his own medicine when he tricked Jacob into marrying Leah when he thought he was marrying Rachel. He had to work another seven years for his father-in-law Laban in order to secure the woman he loved, Rachel.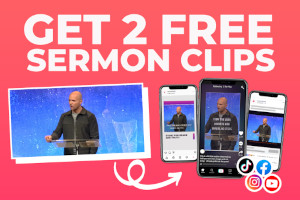 Wrestling with God
In the account of Genesis chapter 32, did Jacob actually wrestle with God? Did he do so out of fear of his coming encounter with his brother Esau, who last time he heard was going to kill him? Or, did Jacob wrestle with God in order to be blessed? Maybe Jacob wrestled with God so that He'd give Jacob a promise that he would live and survive, ensuring his own children's future? On the night that Jacob wrestled with God, it was only when "Jacob was left alone. And a man wrestled with him until the breaking of the day. When the man saw that he did not prevail against Jacob, he touched his hip socket, and Jacob's hip was put out of joint as he wrestled with him. Then he said, 'Let me go, for the day has broken.' But Jacob said, 'I will not let you go unless you bless me'" (Gen 32:24-26). Clearly, Jacob didn't want to let go until God, appearing in the form of a Man, blessed him, which He later did, but something else changed too. It was said, "Your name shall no longer be called Jacob, but Israel, for you have striven with God and with men, and have prevailed" (Gen 32:28). Jacob knew that this wasn't just a Man but God in a pre-incarnate appearance of Christ, because Jacob said, "I have seen God face to face, and yet my life has been delivered" (Gen 32:30). This explains why Jacob called the place "Penuel" which in the Hebrew tongue means "the face of God."
Reason to Fear
I do believe that from the Scriptures, Jacob desired God's protection from Esau and his entourage but also to receive a blessing and a promise that God would bring him through this experience and God did just that. Jacob became the father of the twelve tribes of Israel, and Jacob would later bless each of his sons and reveal what their clan or tribe would be like in the future. The beginning of Genesis 32 shows that "Jacob sent messengers before him to Esau his brother in the land of Seir, the country of Edom, instructing them, 'Thus you shall say to my lord Esau: Thus says your servant Jacob, I have sojourned with Laban and stayed until now'" (Gen 32:3-4) but Esau's only reply was, "We came to your brother Esau, and he is coming to meet you, and there are four hundred men with him." Then Jacob was greatly afraid and distressed. He divided the people who were with him, and the flocks and herds and camels, into two camps, thinking, "If Esau comes to the one camp and attacks it, then the camp that is left will escape" (Gen 32:6-8) so we can see that just before Jacob has his encounter with God, he fears for his life and those of his camp.
Conclusion
From the entire context of Genesis 32, I believe it is clear that Jacob feared being killed by his brother Esau, because the last time he heard of Esau, he had planned to kill Jacob, but God had other plans. God in human form came to reassure Jacob that he would survive….but more than that, he would thrive and know that God's access to His throne in heaven was just as accessible as a ladder or stairway would be from one level to another. Jesus gives us access to the throne of grace, but it came at great cost; His own suffering and death, but that's why the good news is so good; we can be saved by believing on Him and receiving eternal life (John 3:16). Jesus also came in the flesh, appearing as a man, divesting His glory for a time, and "to all who did receive him, who believed in his name, he gave the right to become children of God, who were born, not of blood nor of the will of the flesh nor of the will of man, but of God" (John 1:12-13).
Read more about Jacob here: Jacob in the Bible
Resource – Scripture quotations are from The Holy Bible, English Standard Version® (ESV®), copyright © 2001 by Crossway, a publishing ministry of Good News Publishers. Used by permission. All rights reserved.