What was there to like about Jacob? He was an opportunist, co-conspirator, shifty, untrustworthy, negligent, and a father who picked favorites. Yet God said, "Jacob I loved, but Esau I hated" (Romans 9:13). God blessed him with many children, a productive lifestyle, and a long life. Jacob's story reminds believers that God is in the business of transforming our struggles for His purposes and our good.
Jacob's Story
Jacob's grandfather, Abraham, was promised by God to have many descendants just as the stars in the sky and the sand by the sea. Abraham had one son, Isaac, who had twin boys, Esau and Jacob. Although Esau was the firstborn, he was man of natural passions without regard for spiritual things. United in their deception, Rebekah (Jacob's mother) and Jacob tricked Isaac into blessing him instead of Esau. As a result Jacob was forced to run away to his Uncle Laban's home. In route the Lord visited Jacob to reassure of the promise He made to Abraham.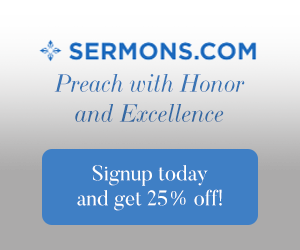 Jacob fell immediately in love with Laban's youngest daughter, Rachel, and worked seven years to marry her. Unfortunately Laban deceived him into marrying her sister, Leah, and Jacob had to work seven more years to marry his first love. Between Jacob's two wives and their maidservants, he had twelve sons and one daughter. Eventually Jacob would run away from Laban with his family and possessions to return to his homeland. Jacob had the exceptional experience of having his name changed to Israel as he wrestled with God and man to overcome.
Jacob's overt favoritism towards his son, Joseph, caused a great rift of hatred in his other sons. They sold Joseph to traveling merchants and brought back his bloody coat so Jacob believed he was dead. His family suffered through Rachel's death in childbirth, Reuben's treachery of sleeping with his concubine, Simeon and Levi's bloodthirsty murders of a whole city in retribution for their sister's rape, and a severe famine. As an elderly man, Jacob was eventually reunited with Joseph and he worshipped God.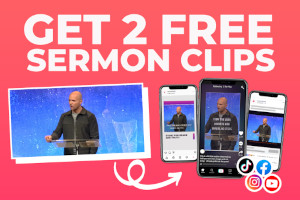 How do we wrestle like Jacob?
Wrestling with our Past
Just like Jacob we have a past with regret, shame, and failure. Unfortunately we can't go back and change it. We must go forward in the hope that the Lord will turn our failures for good. Paul wrote in Philippians 3:13-14 "forgetting what is behind and straining toward what is ahead, I press on toward the goal to win the prize for which God has called me heavenward in Christ Jesus". We have hope in Christ that our sins are completely forgiven even though we may have to deal with the consequences
Question to Ponder: Does your past keep you from moving forward with God's plan for your life?
Answer: "If we confess our sins, he is faithful and just and will forgive us our sins and purify us from all unrighteousness" (1 John 1:9)
Wrestling with our Relationships
Relationships are difficult to maintain in the best of circumstances. Sometimes family and friends break up over the smallest of events and we are left to pick up the pieces of brokenness. In Romans 12:18 we learn that "if it possible, as far as it depends on you, live at peace with everyone". We can't control the actions, thoughts, or decisions of other people, but we can control our response to them with the love and care of Christ Jesus.
Question to Ponder: Are you struggling with rejection from family or friends?
Answer: "One who has unreliable friends soon comes to ruin, but there is a friend who sticks closer than a brother" (Proverbs 18:24).
Wrestling with God
Every believer will have struggling moments with God. We are finite creatures and He is an infinite, all-knowing God and Father of heaven. While the Lord orchestrates the joy and sorrow of our lives, we must continually trust Him through the difficult days. We struggle with our faith in God and we need to "know that the testing of your faith produces perseverance…let perseverance finish its work so that you may be mature and complete, not lacking anything" (James 1:3-4). Our struggle with God is necessary for us to prove our confidence in Him.
Question to ponder: Do you struggle with God because of life's circumstances?
Answer: "So do not throw away your confidence; it will be richly rewarded. You need to persevere so that when you have done the will of God, you will receive what he has promised" (Hebrews 10:35-36).
Jacob's Lessons
Jacob struggled from his birth until his death more so than Abraham and Isaac. Yet he was the father of the twelve tribes of Israel. Jacob's struggles are our struggles. As believers we don't always understand the meaning of our struggles, but we hold fast to the conviction that God is in control and He uses our pain to grow us up in the faith. Start today with releasing all your struggles to the Lord and He will bring you peace in the midst of adversity.
Take a look at this article, also about Jacob:
Resource – New International Version Bible, The Holy Bible, New International Version®, NIV® Copyright© 1973, 1978, 1984, 2011 by Biblca, Inc.™ Used by permission. All rights reserved worldwide.