Even after Satan's rebellion in heaven, why does God still allow Satan to roam free on the earth?
Cast Down
Isaiah and Ezekiel the prophets give the best summation of Lucifer's fall, who is Satan himself.  Isaiah writes "How you are fallen from heaven, O Day Star, son of Dawn! How you are cut down to the ground, you who laid the nations low! You said in your heart, 'I will ascend to heaven; above the stars of God I will set my throne on high; I will sit on the mount of assembly in the far reaches of the north; I will ascend above the heights of the clouds; I will make myself like the Most High" (Isaiah 14:12-14). Ezekiel writes that Satan's "heart was proud because of your beauty; you corrupted your wisdom for the sake of your splendor. I cast you to the ground; I exposed you before kings, to feast their eyes on you" (Ezk 28:17). But Satan and his demons fell hard because of their pride. All because Satan wanted to sit on God's throne and rule heaven and earth and be god, and by this, he rebelled against God.  Now he has been judged (John 12:31; 16:11) and convicted by God and cast down to the earth and now awaits his sentence in the lake of fire (Rev 20:10).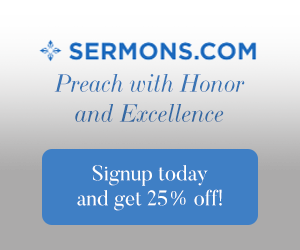 The Fall
The serpent or Satan had free access to the Garden and it didn't take long before he deceived Eve into taking from the tree of the knowledge of good and evil (Gen 3:6) and the age of innocence was over.  They had disobeyed God and had fallen from grace.  There is no evidence in the Bible that Adam and Eve ever repented or confessed their sins. They simply passed on the responsibility to someone else.  We don't know if they ever did repent because God Himself sacrificed an animal to cover their sins and clothe them.  I couldn't find anywhere in Scripture where it showed they sacrificed an animal after their original sin.  Of course, God was not caught by surprise, and had already planned for this (Gen 3:15).
God's Devil
The Book of Job begins with the fact that Job was "blameless and upright, one who feared God and turned away from evil" (Job 1:1) and then "there was a day when the sons of God came to present themselves before the Lord, and Satan also came among them.  The Lord said to Satan, 'From where have you come?' Satan answered the Lord and said, 'From going to and fro on the earth, and from walking up and down on it'" (Job 1:6-7).  Notice that Satan has a free run in "going to and fro on the earth" but also "walking up and down on it" meaning he has access to any place humans are and apparently access to heaven.  Remember he is accusing us, 24/7 before God (Rev 12:10) and he's probably right about most of it but God's answer is "they have conquered him by the blood of the Lamb and by the word of their testimony, for they loved not their lives even unto death" (Rev 12:11).  Even so, God does set limits on what Satan can do and he can do not one bit more than God allows him to do (Job 1:12).  Martin Luther correctly said that even the Devil is God's Devil, meaning that he can do nothing more than God allows Him to do, but even that will work out for good (Gen 50:20; Rom 8:28).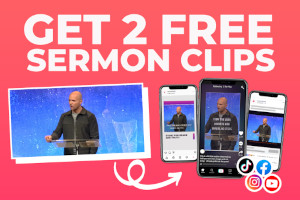 Satan's Part
In Satan's twisted reasoning, he inspired the travesty of justice that we can hardly call a "trial" at Jesus' arrest, conviction, and condemnation to the cross.  Pilate declared him innocent (at the trial) and the Roman centurion declared him innocent (at the cross), but somehow, Satan thought he could destroy Jesus and thwart God's plan but Satan played right into God's sovereign hands.  Remember, "we do not wrestle against flesh and blood, but against the rulers, against the authorities, against the cosmic powers over this present darkness, against the spiritual forces of evil in the heavenly places" (Eph 6:12) so even though Satan and his demons can harass us and spiritually attack us, they can never defeat us.  God can bring about good even from the worst persecution and the fiercest spiritual attacks.
An Angry Dragon
It seems that the time of Jesus' arrival is growing near but still could be at any moment but Satan lost another war in heaven and "the great dragon was thrown down, that ancient serpent, who is called the devil and Satan, the deceiver of the whole world—he was thrown down to the earth, and his angels were thrown down with him" (Rev 12:9) but now that "the accuser of our brothers has been thrown down" (Rev 12:10), "the dragon became furious with the woman and went off to make war on the rest of her offspring, on those who keep the commandments of God and hold to the testimony of Jesus. And he stood on the sand of the sea" (Rev 12:17). Those who are Christ's are those who Satan hates and is at war with. If time seems short to us, what about Satan and his demons? Do they sense that?  Is this why the Apostle John warns the inhabitants of the earth, "woe to you, O earth and sea, for the devil has come down to you in great wrath, because he knows that his time is short" (Rev 12:12).  If the enemy can know when their time is short, wouldn't you expect them to ramp up the attacks?  I believe they already have.  We had better not be ignorant of his devices (2 Cor 2:11).
Conclusion
God allowed Satan to roam free to actually do God's will and using Satan's evil for God's good (Gen 50:20).  The cross is the supreme example of that.  Satan has done so much harm that was used so much by God like in bad circumstances, someone is finally humbled, and they seek out the Lord for help but end up and coming to the Savior for eternal life.  Whatever Satan does is what God allows him to do; no more, no less. Satan is still blinding people to the glorious gospel of Jesus Christ so "even if our gospel is veiled, it is veiled to those who are perishing" (2 Cor 4:3) because "the god of this world has blinded the minds of the unbelievers, to keep them from seeing the light of the gospel of the glory of Christ, who is the image of God" (2 Cor 4:4), therefore, Paul would suggest, "we are ambassadors for Christ, God making his appeal through us. We implore you on behalf of Christ, be reconciled to God" (2 Cor 5:20) and as ambassadors of the Kingdom of Light, we announce to all who are still in darkness, that it was "For our sake he made him to be sin who knew no sin, so that in him we might become the righteousness of God" (2 Cor 5:21) and He still extends that same thing to all who will believe in the Son of God, Jesus Christ (John 3:16).  At least, for now (2 Cor 6:2; Heb 9:27).
Relating reading: Is There Really a Being Called Satan?
Resource – Scripture quotations are from The Holy Bible, English Standard Version® (ESV®), copyright © 2001 by Crossway, a publishing ministry of Good News Publishers. Used by permission. All rights reserved.