Does God know absolutely everything there is to know that will happen in the future?
History is His-Story
The fact is, history is His-story or the story of God's redemption of those who have repented and trusted in the Son of God. Everything that happens in linear time is inching close to the consummation of the kingdom of God which will extend into all time and never cease. We know for certain that "Great is our Lord, and abundant in power; his understanding is beyond measure" (Psalm 147:5) and that "The Lord is the everlasting God, the Creator of the ends of the earth. He does not faint or grow weary; his understanding is unsearchable" (Isaiah 40:28) so if God has understanding beyond measure, does this mean He knows what will happen in the future? Since we know that "He determines the number of the stars; he gives to all of them their names" (Psalm 147:4) then to know the future would seem like a small thing to God, right? Let's search the Scriptures to see if this is so.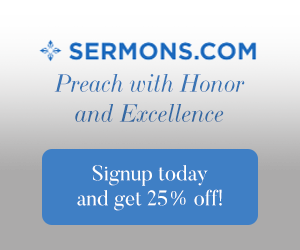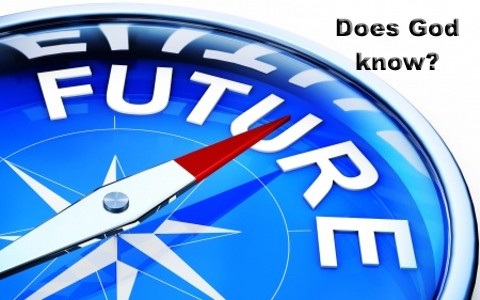 The Alpha and the Omega
Jesus Christ declares about Himself "I am the Alpha and the Omega, the first and the last, the beginning and the end" (Rev 22:13) but what does this mean? If you understood that these are the first and last letters of the Greek alphabet, it's like saying "I am the A to Z, the first and the last, the beginning and the end." Knowing that all human knowledge lies within the alphabet by the letters used to make up all words and all knowledge then we can understand that Jesus Christ, as God, knows everything there is, A to Z and everything in between, so since Jesus Christ knows everything, surely this "everything" must include those things that haven't yet come to pass. God is never caught off guard by anything that happens like we are. Isaiah writes of God something similar to Revelation 22:13 where he says "Listen to me, O Jacob, and Israel, whom I called! I am he; I am the first, and I am the last" (Isaiah 48:12). A simple reading of Matthew 24 shows what Jesus Christ expects at the end of the age and nothing that Jesus prophesied in Matthew 24 will fail to come to pass. Believe it!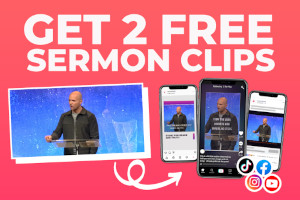 The End from the Beginning
Isaiah the Prophet wrote of God, "Behold, the former things have come to pass, and new things I now declare; before they spring forth I tell you of them" (Isaiah 42:9) and "Declaring the end from the beginning and from ancient times things not yet done, saying, 'My counsel shall stand, and I will accomplish all my purpose'" (Isaiah 46:10). If God can declare the end from the beginning then we know He must know the future for He declares it even before it comes to pass. Nothing surprises God like it does us because we don't see things coming; God does! Today, there seems to be no shortage of self-proclaimed prophets but God gives them warning, "But the prophet who presumes to speak a word in my name that I have not commanded him to speak, or who speaks in the name of other gods, that same prophet shall die" (Deut 18:20). The point is, "when a prophet speaks in the name of the Lord, if the word does not come to pass or come true, that is a word that the Lord has not spoken; the prophet has spoken it presumptuously. You need not be afraid of him" (Deut 18:21) but that so-called prophet had better fear God for if they presume to prophecy on behalf of God and it fails to come to pass, then God promises "that same prophet shall die" either in this life or at the judgment.
Your Future
Does God know our future too? It appears that God knows everyone's future for the day of everyone's judgment has been determined, either at death (Heb 9:27) or at the judgment seat of Christ (Rev 20:12-15). Paul writes with certainty in Romans 8:28-29 "And we know that for those who love God all things work together for good, for those who are called according to his purpose. For those whom he foreknew he also predestined to be conformed to the image of his Son, in order that he might be the firstborn among many brothers." Even more, "those whom he predestined he also called, and those whom he called he also justified, and those whom he justified he also glorified" (Rom 8:30). These verses are written as if it's a done deal, and it is! If God predestines someone to be saved, who can change what God has ordained from the beginning? The Apostle Paul writes is if it is already realized when he wrote that "we have obtained an inheritance, having been predestined according to the purpose of him who works all things according to the counsel of his will" (Eph 1:11) and this is "the guarantee of our inheritance until we acquire possession of it, to the praise of his glory" (Eph 1:14).
Conclusion
One thing is for certain, "Oh, the depth of the riches and wisdom and knowledge of God! How unsearchable are his judgments and how inscrutable his ways! For who has known the mind of the Lord, or who has been his counselor? Or who has given a gift to him that he might be repaid? For from him and through him and to him are all things. To him be glory forever. Amen" (Rom 11:33-36) for "no creature is hidden from his sight, but all are naked and exposed to the eyes of him to whom we must give account" (Heb 4:13). The future is not for us to know as "The secret things belong to the Lord our God, but the things that are revealed belong to us and to our children forever, that we may do all the words of this law" (Deut 29:29).
Resource – Scripture quotations are from The Holy Bible, English Standard Version® (ESV®), copyright © 2001 by Crossway, a publishing ministry of Good News Publishers. Used by permission. All rights reserved.