Who killed Jesus? Was it the Jews who handed Him over to the Romans, or was it the Romans, or even us? The answer might surprise you.
The Romans
It is reasonable to believe that the Romans killed Jesus. They had the authority to kill Him and the authority to release Him. When the Jews brought Jesus to Pontius Pilate, Pilate knew the man was innocent, and certainly not worthy of death by crucifixion. Pilate told the Jews, "I find no guilt in him" (John 19:6). Pilate had sent Jesus to Herod, perhaps trying to get Jesus off His hands and not be responsible for His death, so "Pilate then called together the chief priests and the rulers and the people, and said to them, "You brought me this man as one who was misleading the people. And after examining him before you, behold, I did not find this man guilty of any of your charges against him. Neither did Herod, for he sent him back to us. Look, nothing deserving death has been done by him. I will therefore punish and release him" (Luke 23:13-17). Pilate even tried a third time, saying, "Why? What evil has he done? I have found in him no guilt deserving death" (Luke 23:22). And remember, Pilate had the authority to release Jesus (John 19:1). Pilate knew Jesus had broken no Roman laws, and certainly not worthy of death. Besides, Jesus never had a fair trial, he was judged using the testimony of false witnesses, and He was sentenced to be executed…all the while being completely innocent and without sin. The Romans are responsible, or at least Pontius Pilate is for caving into the crowds. When "a riot was beginning, he took water and washed his hands before the crowd, saying, "I am innocent of this man's blood; see to it yourselves" (Matt 27:24). In reality, the blood never came off of Pontius Pilate's hands. Water cannot wash away responsibility.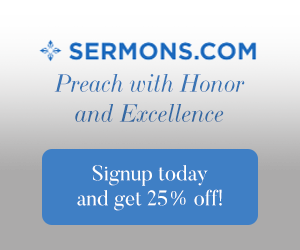 The Jews
Did the Jews kill Jesus? It sure looks that way because they were the ones who delivered Jesus up to Pontius Pilate, but Pilate knew it was because they envied Him (Matt 27:18), so Pilate must have known the Jews wanted to get Jesus out of the way. More than once they said, "Look, the world has gone after him" (John 12:19), so the Jews sought to kill Jesus throughout His earthly ministry and were constantly trying to trip Him up so that others would stop following Him. Really, they wanted Him dead, because the more that followed Him, the fewer that followed them, and so their motive was purely selfish. The Jews came up with false witnesses, they held an illegal trial at night with several of the members of the court missing, and they were the ones who handed Jesus over to the Romans to have Him crucified. Notice the Jews didn't go to Herod first, but Pilate. And that seems strange since Herod would have loved to please the Jewish religious leadership, but instead, they took Jesus straight to Pilate, perhaps thinking he would more readily kill Him than Herod would. Herod might have been hesitant to do that since He had heart about Jesus and his belief that he was a prophet of God. So, did the Jews kill Jesus, even though they didn't actually nail Him to the cross physically? They did deliver Him up to have the Romans, so are they responsible? Most of the world seems to think so and that has brought untold suffering to the Jews and blame for Jesus' death throughout history, and unfairly so, I might add.
Was it Us?
Several of us believe that it was because of our sins that Jesus died, so some say, "Our sins killed Jesus," but is that accurate? Didn't Jesus die to cleanse us from our sins or was He killed by our sins? Our sins didn't necessarily kill Jesus, because He willingly gave His life as a ransom for many (Mark 10:45). Don't get me wrong. Jesus had to die in order for us to be saved, but the plan from before time was for Jesus to enter into human flesh (John 1:1-14), live a perfect, sinless life, and then suffer, die, and rise on the third day. Our sins made it necessary for Jesus to die, so in that sense, our sins seemed to have caused His death, but this is all part of the sovereign plan of God, and in that plan, which began before earth existed, I believe we finally find the One Who killed Jesus.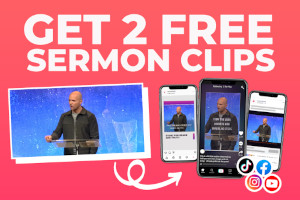 Who Killed Jesus?
If you've ever read Isaiah the Prophet, and in particular, Isaiah 53, you probably know that Jesus is the suffering servant, and that "he was pierced for our transgressions [and] he was crushed for our iniquities" (Isaiah 53:5), so Jesus had to die for our sins because "we like sheep have gone astray; we have turned—every one—to his own way; and the LORD has laid on him the iniquity of us all" (Isaiah 53:6). This was also the will of the Jews too to have Jesus crucified, but we would have never willed that Jesus died, but if we had our way, we'd all die in our sins without a Savior, but again, this would have never happened if it was not the will of the Father, so we know "it was the will of the LORD to crush him; he has put him to grief" (Isaiah 53:10). He died for us but not because of us. It was the Father's will. When Peter tried to talk Jesus out of going to the cross, which we too might have done, Jesus rebuked Peter, saying, "Get behind me, Satan! You are a hindrance to me. For you are not setting your mind on the things of God, but on the things of man" (Matt 16:23). To put the exclamation point on the fact that the Father killed Jesus, and that it was for our sakes, "Jesus said to Peter, "Put your sword into its sheath; shall I not drink the cup that the Father has given me" (John 18:11)? This is the cup that the Father gave Jesus. The very reason He came into the world. Even though Jesus prayed three times to have this cup removed, He knew it was the Father's will, and submitted to it completely.
Conclusion
Oh praise and give thanks to God you saints of God. Give thanks to God that it was Father's will that Jesus "poured out his soul to death and was numbered with the transgressors; yet he bore the sin of many, and makes intercession for the transgressors" (Isaiah 53:12), however, all Three Persons of the Trinity had been in full agreement about this. Their wills were all joined perfectly. Even now Jesus prays for us, as He said, "I do not ask for these only, but also for those who will believe in me through their word, that they may all be one, just as you, Father, are in me, and I in you, that they also may be in us, so that the world may believe that you have sent me" (John 17:20-21)? Jesus became mortal to make us immortal, and so "he had to be made like his brothers in every respect, so that he might become a merciful and faithful high priest in the service of God, to make propitiation for the sins of the people" (Heb 2:17), "Therefore, brothers, since we have confidence to enter the holy places by the blood of Jesus" (Heb 10:19). All because it was the Father's will that Jesus would die for sinners, and since nothing happens outside of the sovereign will of God, it was the Father's will to bruise Him and to pierce Him, but even greater, to "pour out his soul to death" so that He might bear "the sin of many." Thank you Father, and thank you Jesus, and thank you Holy Spirit.
Here is some related reading for you: Why Did Jesus Say On The Cross That God Had Forsaken Him
Resource – Scripture quotations are from The Holy Bible, English Standard Version® (ESV®), Crossway Bibles. (2007). ESV: Study Bible : English standard version. Wheaton, Ill: Crossway Bibles. Used by permission. All rights reserved.