Have you ever asked yourself why God called you? What's your purpose for being created by God?
God Calls the Least
If you came upon the story of Gideon, who was hiding in a winepress trying to thresh out some barley so that the starving Israelites could eat something, he would be the last person you would have ever chosen to command a force against a powerfully dominant enemy. The Midianites were skilled, experienced soldiers. Gideon's men were shepherds and farmers. Also, Gideon was the least of his Tribe, and his tribe, the least of the Twelve Tribes, but to God it didn't matter. It was God who was doing the calling and the enabling, so Gideon went before the enemy's thousands with only 300 men and soundly routed the enemy. Remember God chose a young, lowly, humble shepherd boy to be king of Israel (David). God calls those who are often small in their own eyes, so don't ever think you can't contribute to God's work just because of what the world thinks of you; it's what God thinks that counts! God receives all the glory anyway.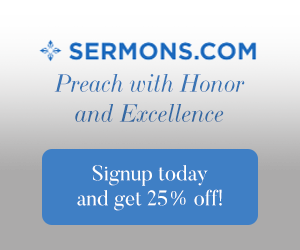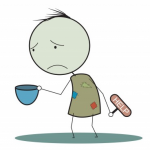 God Equips the Called
Have you heard this before? "God never calls the equipped; He equips the called." That does seem to be true when you look back at church history and in the Bible. Often, it's the last person you'd ever expect to end up as a giant in the faith. Never underestimate anyone because God can work through anybody He chooses. And when He chooses, He will equip and He will enable!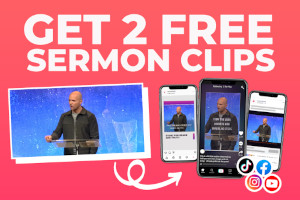 God Rejects the Proud
If someone feels that they're already equipped to do a ministry and also qualified, needing no assistance from God, they may not be called in the first place. God does not call the proud but the humble. God will stiff-arm anyone who is full of themselves, feeling they're self-sufficient. God is opposed to the proud and will only extend His grace to the humble of heart (James 4:6).
God Looks at the Heart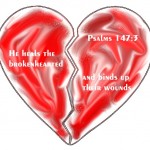 Thankfully, when God calls, He knows where to look to see who the best fit is for a particular ministry or place in the Body of Christ. He doesn't look on the outside like we do, but rather, "The Lord sees not as man sees: man looks on the outward appearance, but the Lord looks on the heart" (1 Sam. 16:7). God can see the heart; we cannot. Therefore, He is infinitely more qualified to make that call than we are. God doesn't choose those who are impressive in the eyes of the world or in their own eyes. He looks for those who esteem others better than themselves (Phil 2:3). We shouldn't be surprised if God chooses to call someone we think isn't qualified, or someone we think's not equipped, but surely we know by now that God will call only the humble, and God looks at the heart and not on the outside.
No Accidents
God never makes a mistake. We do, however our mistakes can be used for His glory and His purpose, because "we know that for those who love God all things work together for good, for those who are called according to his purpose" (Rom. 8:28). This verse doesn't say all things will feel good, but all things (even the bad) work for our best. Consider the cross. God was not caught off guard by Calvary. This had been foreordained before the foundation of the world.
God's Sovereignty
Joseph's story reminds us that God is sovereign in all things; good and bad; just and unjust. Joseph was abused by his brothers and thrown into a pit. They wanted to kill him but sold him into slavery instead. Later, he was unjustly thrown into prison. Yet Joseph knew that "God meant it for good, to bring it about that many people should be kept alive, as they are today" (Gen. 50:20). By God helping Joseph interpret Pharaoh's dream, much of the civilized world was saved at that time, including Joseph's own family!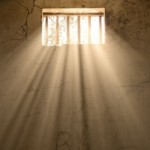 Never Without Purpose
We might think that what we are going through doesn't have a purpose, but God set in motion everything in our lives to make it known to us that "we were also chosen, having been predestined according to the plan of him who works out everything in conformity with the purpose of his will" (Eph. 1:11). Even when Paul was imprisoned unjustly, much like Joseph, God used it for good. The time spent in prison allowed Paul to write much of the New Testament. I have always wondered if Paul hadn't been thrown into prison, would we have have about 2/3rds on the New Testament? These letters written in prison are called the "prison epistles." Paul, in chains, surely must have used the opportunity to witness to the Roman guards he was chained too. Nothing in this life is ever wasted as far as God is concerned, including suffering, and nothing in life is without purpose in the sovereignty of God.
Conclusion
It is true that God never does anything accidentally, and He never makes mistakes, and as always, God uses all things (good and bad) to work out for our very best. These things in our life all work together, like different colored threads in a mosaic. We see only the back for now and at times, it looks like a complete mess, but when we enter the kingdom, we'll see the front of the mosaic, and it will all make sense. God has, is, and always will use everything in your life for our good, and hopefully, His glory. That's because one of God's great purposes for Himself is that He is glorified. The psalmist had it right in saying, "Not to us, O Lord, not to us, but to your name give glory, for the sake of your steadfast love and your faithfulness" (Psalm 115:1)! Along that line, the Apostle Paul asks the rhetorical question, "For who sees anything different in you? What do you have that you did not receive? If then you received it, why do you boast as if you did not receive it" (1 Cor 4:7)?  If we boast, let us boast about Christ and Him crucified.  Bringing glory to God and to Christ is what it's all about. Nothing else really matters more than that.
Here is some related reading for you: What is God's Purpose for Creating Us?
Resource – Scripture quotations are from The Holy Bible, English Standard Version® (ESV®), Crossway Bibles. (2007). ESV: Study Bible: English standard version. Wheaton, Ill: Crossway Bibles. Used by permission. All rights reserved.