God never creates anything without a purpose, so what is God's purpose for creating us?
The Glory of God
One clear purpose for God creating humans was to glorify God. God seeks glory for Himself, but what does the word "glory" mean? We get the word glory from the Hebrew root word "kavod," and it literally means "heavy." I know part of the reason we were created was to glorify God, but even the creation does that. The psalmist wrote that "The heavens declare the glory of God, and the sky above proclaims his handiwork" (Psalm 19:1). The word "sky" means firmament or the universe; the sun, the moon, the stars…all the universe, and just looking at a beautiful sunset shows the glory of God by God's handiwork in creating it! When God freed Israel from their Egyptian slavery, He said, "I will harden Pharaoh's heart, and he will pursue them, and I will get glory over Pharaoh and all his host, and the Egyptians shall know that I am the Lord." And they did so" (Ex 14:4). Any living person who saw or was near God's glory would immediately fall on their face like Peter, James, and John did in the Transfiguration (Matt 17:1-8). Ancient Israel saw "the appearance of the glory of the Lord was like a devouring fire on the top of the mountain in the sight of the people of Israel" (Ex 24:17). The people were so fearful because of God's great glory that they insisted Moses speak to God for them, for they trembled with fear anytime the Lord's glory appeared. And even confessing sin gives glory to God as in the case of Achan who stole some valuables after Israel destroyed Ai (Joshua 7:19).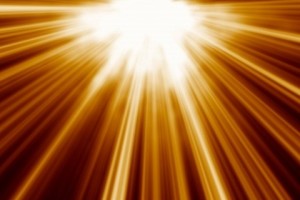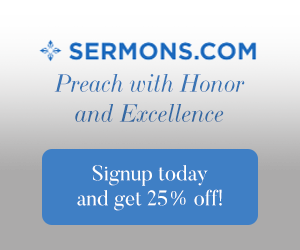 Seeking Glory
God is all-powerful (omnipotent), all-knowing (omniscient), and everywhere (omnipresent), but God is already glorified, so why does God seek more glory for Himself, and seek it from us? Jesus told the Samaritan woman at the well that God is seeking those who will worship Him in spirit and in truth (John 4:24), because worshiping God gives Him glory. God originally called Israel to be a light to the nations, and by their being blessed, they would be a witness for God and they would glorify Him. God spoke through Isaiah the Prophet and said of Israel, "you are my servant, Israel, in whom I will be glorified" (Isaiah 49:3). When the Lord Jesus Christ returns, He "comes on that day to be glorified in his saints, and to be marveled at among all who have believed, because our testimony to you was believed" (2 Thess 1:10). As Jesus prayed before Calvary, He said "All mine are yours, and yours are mine, and I am glorified in them" (John 17:10). Even the very fruit we produce by abiding in Christ is intended to glorify God. Jesus said that "my Father is glorified, that you bear much fruit and so prove to be my disciples" (John 15:8). Since Jesus is so interested in bringing glory to the Father, we too should seek to glorify both the Father and the Son. That's part of the reason God created us.
All Due Credit
When we read Scriptures that say God is a jealous God, we may not understand what this really means. When we think of jealousy, it's usually from some insecurity we have about a certain relationship, but God is not like this. Think about this example: If you are married and you start to wander off and start to flirt with people of the opposite sex, then your spouse is going to get jealous…and I don't blame them, so if we begin to put others or things like work, money, sports, the Internet, or whatever else it is, ahead of God, He will be jealous. Not jealous in a human sort of way, but He grieves when we begin to put other things ahead of Him. Another thing we can do is rob God of glory, and that's bad. We do that when we take credit for things that God has done. He thunders from heaven, "I am the LORD; that is my name; my glory I give to no other, nor my praise to carved idols" (Isaiah 42:8). When some of the Corinthians began to overestimate their own worth, Paul asked, "who sees anything different in you? What do you have that you did not receive? If then you received it, why do you boast as if you did not receive it" (1 Cor 4:7)? Whenever someone congratulates us for a great accomplishment, let's remember Psalm 115:1 which says, "Not to us, O LORD, not to us, but to your name give glory, for the sake of your steadfast love and your faithfulness!" Giving glory to God in all circumstances is good and proper because all things come from Him anyway.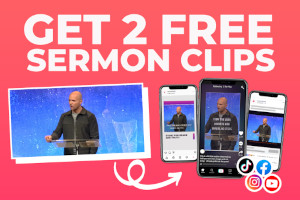 In Your Body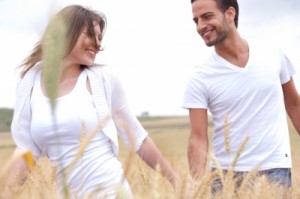 One of the most important ways you can glorify God is by your life and how you treat your body and treat other people. The Apostle Paul asks, "Do you not know that your bodies are members of Christ? Shall I then take the members of Christ and make them members of a prostitute? Never" (1 Cor 6:15)! He reminds them that whoever is "joined to a prostitute becomes one body with her? For, as it is written, "The two will become one flesh" (1 Cor 6:16), and that most certainly will not glorify God. In fact, it does just the opposite. Paul says we are not our own; we "were bought with a price. So glorify God in your body" (1 Cor 6:20).
Conclusion
God wants a close, personal relationship with us, and that begins when we trust in Christ, but I believe we were created to glorify God, just like the universe was, but there's more glory that we can bring to God than the sun, moon, and stars can. We can live in obedience to God's Word, and that brings Him glory. We can produce godly fruit by abiding in Christ, and that glories God. We can reach a goal or accomplish a certain feat, and that should glorify God (not us). We can live lives free of sexual immorality, and that glorifies God. Jesus is always interested in God receiving glory, and when Jesus performed another miracle, "they were afraid, and they glorified God, who had given such authority to me" (Matt 9:8). Jesus always did the will of the Father, and always brought glory to God. May we do the same.
Here is some related reading for you: 7 Important Bible Verses About Purpose
Resource – Scripture quotations are from The Holy Bible, English Standard Version® (ESV®), Crossway Bibles. (2007). ESV: Study Bible: English standard version. Wheaton, Ill: Crossway Bibles. Used by permission. All rights reserved.