What does the Bible say about submitting to human authorities while we're in this world?
Submit to God
Until a person submits to God and repents of their sins and puts their trust in Christ, they cannot be saved. We must submit ourselves to God and obeying the command to repent (Act 17:30-31). Submitting to God is pleasing to Him, "For this is how the holy women who hoped in God used to adorn themselves, by submitting to their own husbands" (1 Pet 3:5). This does not mean women are to submit to husbands when asked to do something sinful. Our first submission comes before God and we are to obey God over men (Acts 5:29), including husbands, bosses, or anyone else, and it's in our best interests, because if we submit to God, we can resist the Devil and he'll have to flee from us (James 4:7). I believe we all want that.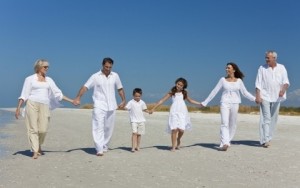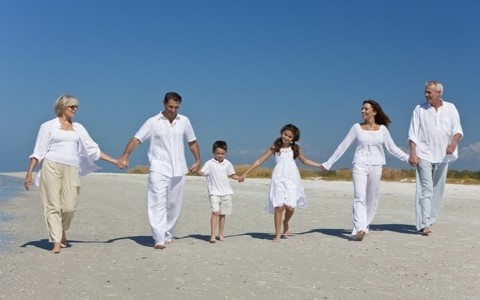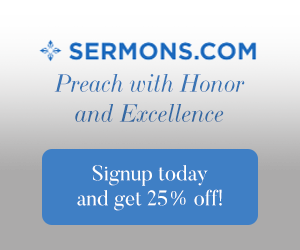 Submit to Christ
Submitting to Christ sounds easy, but it's not. I say that because Jesus said, "If you love me, you will keep my commandments" (John 14:15), and who is there among us who has always obeyed Christ? That number is zero, but we must submit to Christ's commands, and that includes Jesus telling us to feed the hungry, give drinks to the thirsty, make strangers feel welcome, help clothed the poor, visit the sick in hospitals are as shut-ins, and lastly, but not least importantly, go to those in prison (Matt 25:35-36). We may not be able to do all these things, but we can at least do some of these things, and these things are not done for our sake, but as Jesus said that "as you did it to one of the least of these my brothers, you did it to me" (Matt 25:40). That includes going into all the world to make disciples, teaching them the same things Jesus taught us (Matt 28:19-20). We might not be able to "go into all the world," but we can go next door, so we should submit to God, by submitting to Christ, and we submit to Christ by obeying His commands.
Submit to One Another
After we have submitted to God, and then submitted to Christ, then we must submit to one another. This doesn't mean we submit to others when they ask us to sin, but as the Apostle Paul said, we should be "submitting to one another out of reverence for Christ" (Eph 5:21), and "as the church submits to Christ, so also wives should submit in everything to their husbands" (Eph 5:22). We must submit, but "in the Lord," and not submit to someone to practice something sinful. The author of Hebrews adds, "Obey your leaders and submit to them, for they are keeping watch over your souls, as those who will have to give an account. Let them do this with joy and not with groaning, for that would be of no advantage to you" (Heb 13:17), so not only do we submit to God, submit to Christ, and submit to one another; we are to submit ourselves before church leadership. And all this submission takes humility, and without humility, we are resisting the grace of God, and "God opposes the proud but gives grace to the humble" (James 4:6), so "Submit yourselves therefore to God. Resist the devil, and he will flee from you" (James 4:7). If we don't submit to God, then we cannot resist the Devil, and that means he won't flee from us. And if we are not submitting to church authorities, we are not submitting to God because God has established the leadership in the church for our good.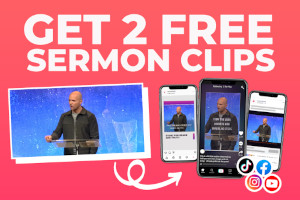 Submit to Authority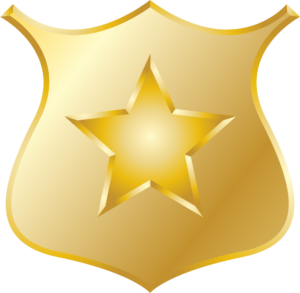 It doesn't say submit to those in authority if they are perfect or do a good job or deserve it. Remember when Paul wrote this, the emperor was as evil as they come, and the kings were as corrupt as ever, even the Jewish ones. Why? They did not have the Holy Spirit, "For the mind that is set on the flesh is hostile to God, for it does not submit to God's law; indeed, it cannot" (Rom 8:7). The Apostle Peter said we should "Be subject for the Lord's sake to every human institution, whether it be to the emperor as supreme, or to governors as sent by him to punish those who do evil and to praise those who do good" (1 Pet 2:13-14). It doesn't say submit to authorities only if they are good rulers, but it also doesn't say to submit to something that is sinful. There is no qualification to Peter's statement. The Apostle Paul wrote, "Let every person be subject to the governing authorities. For there is no authority except from God, and those that exist have been instituted by God" (Rom 13:1), since "whoever resists the authorities resists what God has appointed, and those who resist will incur judgment" (Rom 13:2). This means "one must be in subjection, not only to avoid God's wrath but also for the sake of conscience" (Rom 13:5). This chapter cannot be any clearer; we must submit to God, to Jesus Christ; to one another; to church leadership; and to those in authority. When church leadership is in error, then submission to them can come into question. When church leadership begins to teach heresy, then it's time to leave. No one should be expected to submit to false teachers.
Conclusion
It's not easy to submit. It goes against the grain of our human nature, but when we receive the Holy Spirit, we have a new nature (2 Cor 5:17). The Spirit helps us yield to God and submit to His authority and His Word, but the Spirit also helps us obey those who are in authority, placed there by God's sovereignty. The only time we don't submit to human authority is when they try to force us to do something sinful, and we know we have to obey God over man. If we submit now, we will reign with Him in the kingdom, so "Humble yourselves, therefore, under the mighty hand of God so that at the proper time he may exalt you" (1 Pet 5:6). You cannot submit to anyone without humility, and without humility, we are found to be resisting God (James 4:6), and that will not end well, I can assure you.
Here is some related reading for you: What does the Bible say about Authority? A Christian Study
Resource – Scripture quotations are from The Holy Bible, English Standard Version® (ESV®), Crossway Bibles. (2007). ESV: Study Bible: English standard version. Wheaton, Ill: Crossway Bibles. Used by permission. All rights reserved.