What does the Bible teach about racism, prejudice, and bias?
The Old Testament
One of my favorite chapters in the Old Testament is Leviticus 19. Now you might think that the Book of Leviticus is strictly about the Old Testament Laws, and you'd be right, but some of these laws were separate from the sacrificial laws and regulations. There were civil or moral laws that showed Israel how they were to live…and how to live among their neighbors, including those who were foreigners to the nation. One such law was recorded in Leviticus 29:33-34 which commanded, "When a stranger sojourns with you in your land, you shall not do him wrong. You shall treat the stranger who sojourns with you as the native among you, and you shall love him as yourself, for you were strangers in the land of Egypt: I am the Lord your God ." It's just not a good idea to treat others who are different from you with kindness; there is a curse on those who don't. God said, "Cursed be anyone who perverts the justice due to the sojourner, the fatherless, and the widow.' And all the people shall say, 'Amen'" (Duet 27:19), so even with the beginning of the nation Israel, they were told to "not oppress a sojourner. You know the heart of a sojourner, for you were sojourners in the land of Egypt" (Ex 23:9).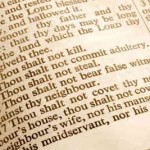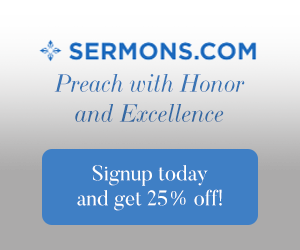 The New Testament
New Testament teachings is not that different from the Old Testament, except Jesus ramps it up a bit. We're not only to love God and our neighbors as ourselves, Jesus told His disciples and He tells us to "Love your enemies, do good to those who hate you, bless those who curse you, pray for those who abuse you" (Luke 6:27-28). Not only are we to treat others with love, we are to pray for those who hate us, abuse us, and make fun of our faith. Just because someone has a different skin color, talks differently, or is from another state or country doesn't mean they're inferior to us. The foot of the cross is level ground upon which pastors and lay members all stand alike. The Apostle Peter said "that God shows no partiality, but in every nation anyone who fears him and does what is right is acceptable to him" (Acts 10:35), so "show no partiality as you hold the faith in our Lord Jesus Christ, the Lord of glory" (James 2:1).
No Room for Racism
Scripture teaches us that "God shows no partiality" (Rom 2:11), so if we're to be more like Christ, we must accept others and their differences, just like Christ. Remember He accepted us…and who knows why He did that! The Apostle Paul gives us a great reminder that "There is neither Jew nor Greek, there is neither slave nor free, there is no male and female, for you are all one in Christ Jesus" (Gal 3:28). That means, white, black, tan, or whatever color, we are all one in Christ, so a person's skin color does not make a person better or worse; instead, it's what's inside that determines the type of person they are. And we can't see inside a person's heart. Only God can. To show prejudice, means we pre-judge someone ahead of time, and obviously, not knowing all the facts, but having prejudice is like charging someone with a crime, convicting them without a judge or jury, and condemning them at their sentencing. This ought not to be so for any believer.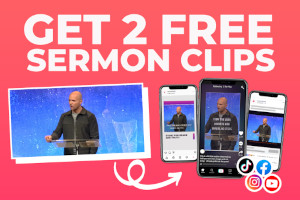 A New Creation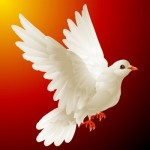 When the Holy Spirit quickens us to new life in Christ (Eph 2:1-5), we become a brand new creation (2 Cor 5:17). Our natural man is still in us, but we begin to try and avoid sin, and when we sin, we confess it to God. We used to love only ourselves, but now we're commanded to love one another. Our Lord said, "A new commandment I give to you, that you love one another: just as I have loved you, you also are to love one another" (John 13:34), and what is the consequence of loving one another, just as Jesus sacrificially loved them? He said, "By this all people will know that you are my disciples, if you have love for one another" (John 13:35). We might hate the way the world is going, but we don't hate those who are in the world. The Apostle John said, "We know that we have passed out of death into life, because we love the brothers. Whoever does not love abides in death" (1 John 3:14). If people (saved and unsaved) look at the way we live and love, people might notice that we are loving like Jesus loved, but it is obvious that "Everyone who hates his brother is a murderer, and you know that no murderer has eternal life abiding in him" (1 John 3:15).
Conclusion
There really aren't different races of people at all….there's only one race; the human race. All of us were descended from one man…Adam (Acts 17:24-26). I wished we could all see that we cannot judge by sight. I'm not very good at it anyway, and I don't think the rest of us are either. Sometimes, the only exercise Christians get is that we jump to conclusions, stretch the truth, and running down others. That's a horrible testimony, isn't it? It is by this that people may also know who Jesus' disciples aren't; especially if they don't love others as Jesus loved His disciples. On the contrary, if we love sacrificially, as Jesus did, then others will know; both the lost and the saved, that we are Jesus' disciples. But, it will only be if we love one another as Jesus loved us.
Here is some related reading for you: What Does the Bible Say About Racism, Prejudice, and Violence?
Resource – Scripture quotations are from The Holy Bible, English Standard Version® (ESV®), Crossway Bibles. (2007). ESV: Study Bible: English standard version. Wheaton, Ill: Crossway Bibles. Used by permission. All rights reserved.