What does the Bible say about how to pray and prayer in general?
Praying in Secret -Matthew 6:6
What does the Bible say about how to pray and prayer in general? Jesus tells us not only how to pray (Matt 6:9-13), but when we do pray, we are to pray in private and not to be seen as "religious" before others. Scripture teaches us that the Father will reward us openly someday for what is done in secret. Our Lord said, "But when you pray, go into your room and shut the door and pray to your Father who is in secret. And your Father who sees in secret will reward you" (Matt 6:6). I find it easier to pray in private because there are fewer interruptions and fewer distractions, and in praying privately, we can pour out our hearts like no other time. We can talk to God because we have an intimate relationship with the Father through Jesus Christ (John 6:44; Acts 4:12). Some even keep a prayer journal that they can revisit what they prayed for and look back in their journal to see just how faithful God was in answering their prayers.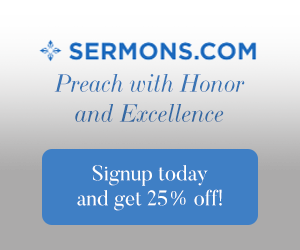 Crying Out in Prayer – Psalm 51:2
David shows us the greatest prayer of repentance in the Bible and how we can pour out our hearts to God in confessing our sins. To Him we can come for a cleansing because of His steadfast love and mercy (Psalm 51:1). After committing some grievous sins before God, David pleaded with God to "Wash me thoroughly from my iniquity, and cleanse me from my sin" (Psalm 51:2). We must confess our sins daily, or better yet, at the moment we sin (1 John 1:9) so that we might receive immediate forgiveness (1 John 1:8, 10). If we don't, then it will be like what David said, "my sin is ever before me" (Psalm 51:3b), meaning his conscience was not clean and he had no peace!
Praying God's Will – Matthew 6:10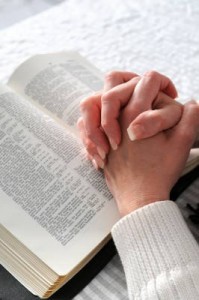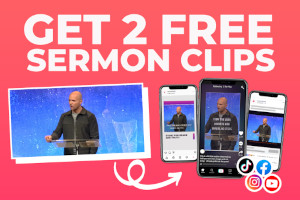 Seeking God in prayer and praying for His will to be done is essential, because our will and God's will may not be the same, and that's a problem. Jesus told us to pray, "Your kingdom come, your will be done on earth as it is in heaven" (Matt 6:10). Sometimes we pray for our will to be done in heaven as we want it to be done on earth, but that's just the opposite of the way it should be. God's will is what we should seek to find and pray for that and then obey what we know is His will. God's will is not something that we have to discover that is hidden. There are dozens of Scriptures that tell us what God's will is and then we can pray back those Scriptures to God. Just to give you an idea, these are all God's will you can pray for and that are as plain as day in Scripture: Matthew 6:10, Romans 12:2, 1 Thessalonians 4:3, 5;18, 1 Pet 2:15, 2 Pet 3:9.
Prayers for the Saints – 1st Samuel 12:23
Before Samuel died, Israel asked him to pray for them, and he promised that he would not fail to do so. Throughout biblical history, God's people have always prayed for one another, even more so in the New Testament church. If we say we are going to pray for someone and don't, we've sinned. I ought to know. I've done it! How hypocritical of me, but I repented of that and today, when someone asks me to pray for them, I do so immediately. Sometimes I write it down and pray later on too. The Prophet Samuel knew Israel would need prayer, so he said, "Moreover, as for me, far be it from me that I should sin against the Lord by ceasing to pray for you, and I will instruct you in the good and the right way" (1 Sam 12:23). Clearly, Samuel said he would pray for them and if he did not, to him that would be sin (James 4:17), especially since he said he would. The same applies to me and to all.
Jesus Prayers for Believers – Romans 8:34
Jesus prayed not only for the disciples, but also for all who would come to believe in Him, so imagine, you are on Jesus' prayer list! The Apostle Paul wrote, "Who is to condemn? Christ Jesus is the one who died—more than that, who was raised—who is at the right hand of God, who indeed is interceding for us" (Rom 8:34). I don't know about you, but I sin and I need the Intercessor daily. When Jesus prayed for the disciples, He also promised to pray for future believers, meaning us. Our Lord prayed, "I do not ask for these only, but also for those who will believe in me through their word" (John 17:20). It is not we, but Jesus Who "is able to save to the uttermost those who draw near to God through him, since he always lives to make intercession for them" (Heb 7:25).
Conclusion
When God says no to our prayers, remember, He knows best. His will is perfect and suited best for us. We also know that everything that happens to us in this life is going to work out for our best (Rom 8:28). We have God's promise that He is faithful and will not abandon us (John 6:37, 39). It is my prayer that you have already trusted in Jesus Christ. With the good news of the gospel, there is also bad news, for if you fail to trust in Christ in this life, you will eventually be cast into the lake of fire (Rev 21:8). That is why I beg you right here and right now, repent of your sins. Do not put this off. Trust in the Savior today or you will ultimately face God's judgment after death (Heb 9:27) or at the appearance of Jesus Christ (Rev 1:7, 20:12-15), whichever happens to come first.
Here is some related reading for you: 10 Awesome Bible Verses About the Power of Prayer
Resource – Scripture quotations are from The Holy Bible, English Standard Version® (ESV®), Crossway Bibles. (2007). ESV: Study Bible: English standard version. Wheaton, Ill: Crossway Bibles. Used by permission. All rights reserved.