Is there a difference between having the peace of God and being at peace with God?
No Peace for the Wicked
Nobody really can be at peace in this present world because there really isn't anything that's permanent. There may be peace now, but for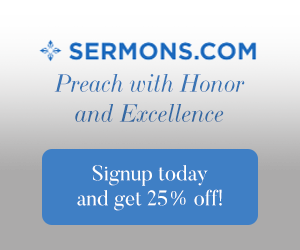 how long? Eventually, war breaks out between nations, friends, co-workers, and sometimes, family. The peace that there is now, can be gone in an instant. The Bible flatly states "There is no peace," says the LORD, "for the wicked" (Isaiah 48:22), which he repeats again in Isaiah 57:21. This is no different than the Apostle Paul's writing about the wicked that "the way of peace they have not known" (Rom 3:17). Why haven't they known the way of peace? Paul answers, because "There is no fear of God before their eyes" (Rom 3:18). Since we can't know the way to peace on our own, we're in dire need of help. Why is there no peace in the world today? Because mankind chose for himself the knowledge of good and evil (Gen 2), and decided to do what was right in their own eyes…and mankind's been a disaster ever since.

Separated from God
When sin entered into the world through Adam and Eve, mankind became separated from God. Isaiah the Prophet describes our state by writing, "your iniquities have made a separation between you and your God, and your sins have hidden his face from you so that he does not hear" (Isaiah 59:2), so the problem is we must end the separation we have between we, who are sinful creatures (Rom 3:10-12, 23), and a Holy God, Who is without sin. God is so holy He cannot even look at sin. Isaiah gives us a great glimpse into our nature before Christ, as he writes: "We have all become like one who is unclean, and all our righteous deeds are like a polluted garment. We all fade like a leaf, and our iniquities, like the wind, take us away" (Isaiah 64:6). That is why you won't really ever be at peace in the world because there is no peace in the world. You can't find it there, because it's not there to begin with.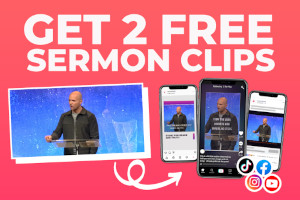 Having Peace with God
Since we know that we were cut off from God by our sins, and that our sins had separated us from God, what do we do about it? We can know. Just as Abraham's faith was "counted to him as righteousness" (Rom 3:22), it "will be counted to us who believe in him who raised from the dead Jesus our Lord, who was delivered up for our trespasses and raised for our justification" (Rom 3:24-25). This means, "since we have been justified by faith, we have peace with God through our Lord Jesus Christ" (Rom 5:1). Our peace with God came at the expense of the wrath of God being placed on Christ during the Passion and the cross. Jesus is the very reason we are able to make peace with God, but really, it's God having made peace with us (through Christ). Having peace with God means the enmity or hostility between us and God has ended by Christ's suffering and death. Every one that God brings to repentance will put their trust in Christ. That doesn't mean they're sinless…but they should sin, less over time. When a person is born again, they now have a peaceful relationship with God, so you cannot be at peace with God without believing in Jesus Christ. The way God looks at us now is radically different than before, but only because it was for "our sake he made him to be sin who knew no sin, so that in him we might become the righteousness of God" (2nd Cor 5:21). At this point, you are at peace with God and He with you. God has made peace with you through Jesus Christ (Rom 5:1). These two verses (Rom 5:1 and 2nd Cor 5:21) are the gospel. The condemnation has permanently been lifted for all Who are in Christ (Rom 8:1). When we are pardoned, we are brought into a peaceful relationship with God, and He is now at peace with us. Thank you Jesus!
The Peace of God
There is no peace for the wicked and you cannot even think about having the peace of God until God has made peace with you. We shouldn't get this backward; it is we who were at war with God and His natural enemies (Rom 5:6-10), so God had to make the first move and so He first loved us, before we ever loved Him (1st John 4:19). He had to make peace with us through Christ, but for the wicked, there is no peace. There is no peace for the unrepentant. There is no peace when sin prevails. There is no peace in the world. There is only peace through Jesus Christ. If you have trusted in Christ, you have made peace with God. Actually, God has made peace with you, because He wasn't the problem; we were! Just before going to the cross and then returning to the Father, the disciples where anxious about Jesus going away. He had been their one and only Teacher, Lord, and Master…and now, He was leaving them? They had thought He was going to stay forever and set up His kingdom then and there, but Jesus tells them, "Peace I leave with you; my peace I give to you. Not as the world gives do I give to you. Let not your hearts be troubled, neither let them be afraid" (John 14:27). Later, Jesus adds, "I have said these things to you, that in me you may have peace. In the world you will have tribulation. But take heart; I have overcome the world" (John 16:33). Notice, this isn't their peace, or the world's peace, but "My peace I leave you." Jesus leaves us peace…and Jesus gives us peace…and hopefully, peace of mind.
Conclusion
For the child of God, "the peace of God, which surpasses all understanding, will guard your hearts and your minds in Christ Jesus" (Phil 4:7), or at least it should. It's not the peace of God that's the problem. It may be our believing it, and then resting in it. Since it is up to us to receive this peace of God, and to take God at His Word, Paul puts it as if we have to participate in the process, and wrote, "let the peace of Christ rule in your hearts, to which indeed you were called in one body. And be thankful" (Col 3:15), so if we have to choose to "let it rule" in our hearts. We have great reason to have the peace of God, because our separation from God has been ended through Jesus Christ, allowing God to make peace with us, and then receiving the peace of God. The world has no peace of God because they have no fear of God. That's the problem in this world.
Something more that might interest you: Finding the Peace that Surpasses All Understanding
Resource – Scripture quotations are from The Holy Bible, English Standard Version® (ESV®), copyright © 2001 by Crossway, a publishing ministry of Good News Publishers. Used by permission. All rights reserved.