What is the Sixth Commandment in the Bible?  What are the implications for believers?
The Ten Commandments
When Moses brought down the Ten Commandments to Israel, they were brought down by a murderer. That murderer was Moses. Remember that Moses murdered an Egyptian taskmaster who had been beating an Israelite slave. That's when Moses ran for his life and wound up shepherding sheep for forty years and this establishes the fact that there were already laws in place against murder. The human conscience inwardly knows right from wrong, even without seeing it on the law books, as "They show that the work of the law is written on their hearts, while their conscience also bears witness, and their conflicting thoughts accuse or even excuse them  on that day when, according to my gospel, God judges the secrets of men by Christ Jesus" (Rom 2:15-16) and even the "Gentiles, who do not have the law, by nature do what the law requires, they are a law to themselves, even though they do not have the law" (Rom 2:14), so there were laws in the hearts of men and women long before the Ten Commandments but the Ten Commandments codify that into a simple set of laws for society to exist by.  These laws simply reinforce what we already know to be right and to be wrong.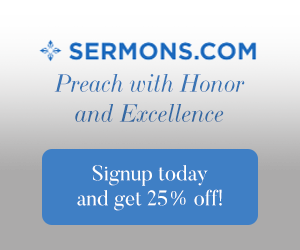 The 6th Commandment "You shall not murder." Exodus 20:13
The Sixth Commandment
The Sixth Commandment, in whatever translation you read it, is not "You shall not kill" but rather, "You shall not murder" and killing and murder are not the same thing at all. Killing is sometimes necessary for nations to defend themselves from invasion.  This means that they must kill or be killed, but that's not the same thing as murdering someone.  Murder is killing someone who doesn't deserve to die. Only God, as the Author of Life can give life and take it away.  This is not our call.  Humans were created in the image of God (Gen 1:27) and so killing someone is a sin against the Creator of Life. God did command that murderers be put to death but that's to ensure that they wouldn't do it again. It was a powerful detriment to needless murder. Life is sacred because we all have the breath of life in us and God is angered when an innocent victim is murdered. No one will go unpunished that takes the life of another.  Even if they're not caught in this life, they will certainly have to give an account someday before God Himself.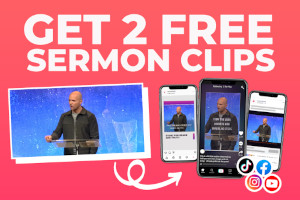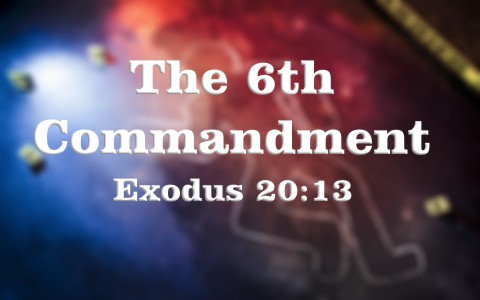 Breaking this Commandment
Did you know that you can murder someone without committing the actual act?  How is this possible?  Jesus told us when He was teaching about hatred.  In Matthew 5:21-22 He says, "You have heard that it was said to those of old, 'You shall not murder; and whoever murders will be liable to judgment.' But I say to you that everyone who is angry with his brother will be liable to judgment; whoever insults his brother will be liable to the council; and whoever says, 'You fool!' will be liable to the hell of fire."  It's like CS Lewis once said, "He that but looketh on a plate of ham and eggs to lust after it hath already committed breakfast in his heart." The point being; murder begins in the heart with intent. We can sin in our heart by hating someone as if you wished they were dead, so to God, hating someone is equal to murder.  Yes, the actual act of murdering someone is worse, but murder first begins in the heart, long before the act is ever perpetrated.
Avoiding Murder
One way to avoid murdering someone in your heart is to see the depth to which we have been forgiven.  But another powerful way to avoid hating someone (murdering them in your heart) is to listen to how Jesus treated His enemies.  He prayed from agony on the cross to those who put Him there, "Father, forgiven them for they know not what they do" (Luke 23:34) and He tells us "Love your enemies and pray for those who persecute you, so that you may be sons of your Father who is in heaven. For he makes his sun rise on the evil and on the good, and sends rain on the just and on the unjust" (Matt 5:44-45) and go so far as to say "love your enemies, do good to those who hate you, bless those who curse you, pray for those who abuse you" (Luke 6:27-28).  Jesus is teaching us, "as you wish that others would do to you, do so to them" (Luke 6:31).  Finally, Jesus tells us again to "love your enemies, and do good, and lend, expecting nothing in return, and your reward will be great, and you will be sons of the Most High, for he is kind to the ungrateful and the evil. Be merciful, even as your Father is merciful" (Luke 6:35-36).
Conclusion
As we have read, we can commit murder in the heart without anyone knowing it but God can see straight into our heart as Scripture says, "no creature is hidden from his sight, but all are naked and exposed to the eyes of him to whom we must give account" (Heb 4:13).  It's like we're living in a glass body and God can look directly into our heart and see what we're thinking. God has no trouble "discerning the thoughts and intentions of the heart" (Heb 4:12), even though we can't.  If you or someone you know hates someone, especially a brother or sister in Christ, warn them that "We know that we have passed out of death into life, because we love the brothers. Whoever does not love abides in death" (1 John 3:14) because "Everyone who hates his brother is a murderer, and you know that no murderer has eternal life abiding in him" (1 John 3:15).
Read more about what the Bible says about murder here: You Shall Not Murder: Bible Lesson and Life Application
Resource – Scripture quotations are from The Holy Bible, English Standard Version® (ESV®), copyright © 2001 by Crossway, a publishing ministry of Good News Publishers. Used by permission. All rights reserved.