What is spiritual growth, according to the Bible and how can we grow spiritually?
A Lack of Knowledge
When we think of the ministry of Jesus Christ and the sacrifice He has made for us, there should be no doubt that our spiritual growth is something of great concern to the Lord. Jesus lived His earthly life as a perfect demonstration of what it truly means to live a life that pleases God. With this in mind, we have to also remember that Jesus did not walk alone but had 12 disciples. These 12 disciples walked with Jesus daily during His earthly life and Jesus continually taught and ministered to them.  If we examine the fact that Jesus was always teaching, it must bring us to an understanding that if there was a need for teaching it was because there was a lack of knowledge and a lack of spiritual maturity in the people. Hosea the Prophet says, "My people are destroyed for lack of knowledge; because you have rejected knowledge, I reject you from being a priest to me. And since you have forgotten the law of your God, I also will forget your children" (4:6).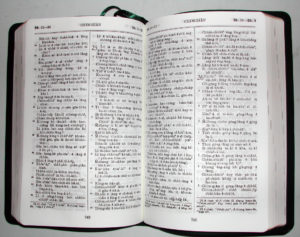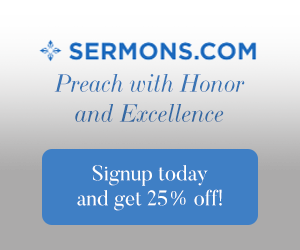 Hypocrisy
Hosea 4:6 was a very strong reality in Jesus' day due to the religious hypocrisy that existed at the time. Jesus saw that the Jewish leaders of the time were people who did not have a saving knowledge of God but rather a religious knowledge of Him that kept them from knowing Him personally. They only knew the Scriptures but by their proud lifestyles, they denied the power that rests in the Word of God. The Word of God speaks strongly about those who profess godliness but their lives do not demonstrate that which they profess. Second Timothy 3:5 says that in "having the appearance of godliness, but denying its power. Avoid such people."  In Matthew 23:27, Jesus made a comment with a similar meaning when He sharply rebuked the Pharisees for their religious pride. Matthew 23:27 says, "Woe to you, scribes and Pharisees, hypocrites! For you are like whitewashed tombs, which outwardly appear beautiful, but within are full of dead people's bones and all uncleanness."  As we discuss this topic in greater detail, my prayer for you as you read this is to allow the Spirit of God to help you examine yourself and guide you to truly understand the importance of spiritual growth and maturity in Christ Jesus.
What Is Spiritual Growth?
If we examine the truth found in the word of God, we may actually come to notice that spiritual growth is something that has been made out to be more complicated than it actually is. As Christians, one thing we can be confident of is that God is not a God of confusion but a God of peace (1 Cor 14:33). In order for us to define what spiritual growth is, there is no other alternative way to do it but by examining the scriptures. Second Peter 3:18 tells us, "But grow in the grace and knowledge of our Lord and Savior Jesus Christ. To him be glory both now and forever! Amen." If we examine this verse, we can see that there is a very simple definition of what spiritual growth is; growing in the grace and knowledge of our Lord and Savior Jesus Christ! To take it slightly further, in order to do that we must truly dedicate our time not only to reading the bible but by becoming students of the word. We need to study the scriptures and become knowledgeable about its truth.  The Holy Spirit is the one who reveals the Word of God to us. If we come to Him in prayer and ask Him to open our understanding to His Word as we study it, He will teach it to us. Spiritual growth can be defined as simply growing and maturing in our knowledge and relationship with the Lord Jesus Christ.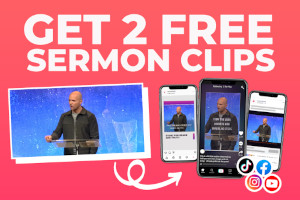 Why Is It Important?
Spiritual growth is essential for every believer. Jesus did not call us to only believe in Him (James 2:19). He called us to be His disciples. To be a disciple is more than just acknowledging the existence of the Lord. To be a disciple is to be a follower who replicates the very things that Jesus has taught and done for his glory and the spreading of the gospel message. To not grow spiritually is to live in stagnancy. Many of us reading this might be parents. If we do not continually feed our children, if we notice that they are not growing despite our efforts to support a healthy lifestyle for them, it would raise a serious health concern to us. It is no different for our spiritual lives.
Let us examine two scriptures that explain this point further.
Hebrews 6:1: "Therefore let us leave the elementary doctrine of Christ and go on to maturity, not laying again a foundation of repentance from dead works and of faith toward God."
Hebrews 5:12: "For though by this time you ought to be teachers, you need someone to teach you again the basic principles of the oracles of God. You need milk, not solid food."
The author of the book of Hebrews clearly raises a concern for spiritual growth among believers. It is imperative in our walk with God that we grow in Him and not merely remain as "churchgoers." As we see, remaining in stagnancy does not bring about any good in our lives.
How To Grow Spiritually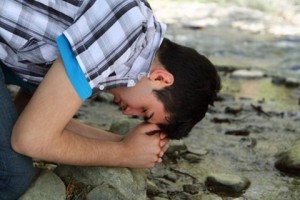 Since we have taken the time to understand why spiritual growth is important, let's examine what are some of the keys to spiritual growth.
Prayer: Having a strong prayer life is absolutely essential to our spiritual growth.
Bible Study:  As I mentioned earlier, we must become students of the Word and put that knowledge into application.
Church Fellowship: The Book of Proverbs teaches us that wise men walk in wise counsel (Proverbs 13:20).
Humbling Ourselves: One thing that the bible makes clear is that God will resist the proud but He gives grace to the humble (James 4:6). In order for us to grow spiritually, we must be humble and teachable.
Be Forgiving: As with humbling ourselves, there is no way to allow God to work in our hearts if we do not learn to forgive others (Matthew 6:15).
Conclusion
As we grow in the knowledge of the Lord, our faith begins to strengthen. Our will begins to align itself with the will of God. It is important for us as believers to grow spiritually so we can be effective in our God-given calling. We as the church have been given power by God to change the world and the only way we will be able to do that is by having a firm foundation on the Rock (Jesus Christ) and be rooted in His Word.
About The Author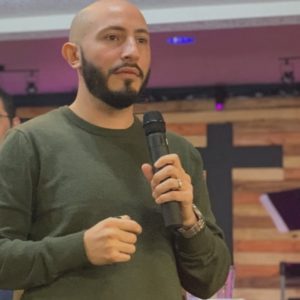 Justin Torres is a published author and an ordained minister in the office of Teacher for King of Glory Ministries in Coral Springs FL. After serving the Lord for over 10 years, God has placed zeal in Justin's heart to teach the word of God. Visit his site Unlocking Scripture.
Here is some related reading for you: Five Keys to Spiritual Growth for Your Family
Resource – Scripture quotations are from The Holy Bible, English Standard Version® (ESV®), Crossway Bibles. (2007). ESV: Study Bible: English standard version. Wheaton, Ill: Crossway Bibles. Used by permission. All rights reserved.