What Is Disfellowshipping? Should Churches Disfellowship Some Members?
A Call to Holiness
Throughout Scripture, both in the Old Testament and New Testament, we're called to live holy lives. Of course God does not expect sinless perfection, and that's good because we can't do that, but God does require us to live by His Word and certain moral principles. One of the biggest is sexual immorality. That's a sin, which if not repented of, can have a person disfellowshipped from the church. The Apostle Paul says that those who practice such things will not be inheriting the Kingdom (1 Cor 6:9-10; Gal 5:21; Rev 22:15), so the church cannot allow members to commit adultery or any other sexual immorality and expect to remain as members of the church. Sadly, more churches are beginning to avoid church discipline because it can get ugly and painful, but does the Bible teach us that churches must disfellowship members over certain practices? The Apostle Peter wrote that just as "he who called you is holy, you also be holy in all your conduct" (1 Pet 1:15). Peter actually quotes an Old Testament verses in 1 Peter 1:16, writing, "You shall be holy, for I am holy" (1 Pet 1:16). This quote shows up in several places in the Old Testament (Lev 11:44-45, 19:2, 20:7, 20:26), which obviously means God places great importance on the way we live our lives.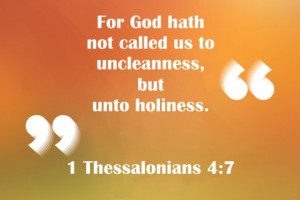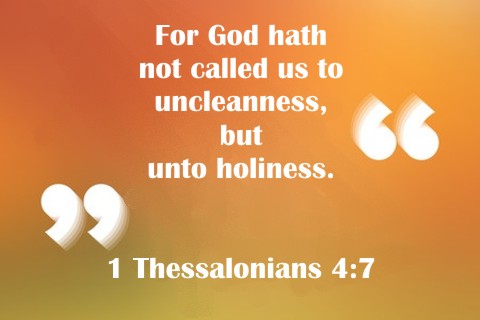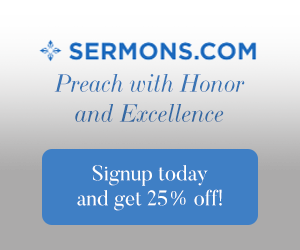 Bride of Christ
The Apostle Paul says that just "as Christ loved the church and gave himself up for her, that he might sanctify her, having cleansed her by the washing of water with the word" (Eph 5:25-27), so God doesn't expect us to be sinless…but we should be sinning less over time. The church has been called the Bride of Christ, and the church is betrothed or engaged to Christ. The wedding has not yet happened, so the Bride must keep herself pure. That's a reasonable expectation for any engaged couple, but more so for the Bride of Christ. Paul instructs the church, "Do not be unequally yoked with unbelievers. For what partnership has righteousness with lawlessness? Or what fellowship has light with darkness" (2 Cor 6:14)? God has spoken and said, "I will make my dwelling among them and walk among them, and I will be their God, and they shall be my people" (2 Cor 6:16b), however there's more to it than that. God tells His people to "go out from their midst, and be separate from them, says the Lord, and touch no unclean thing; then I will welcome you" (2 Cor 6:17). The collective Body of Christ, including you, are "like living stones are being built up as a spiritual house, to be a holy priesthood, to offer spiritual sacrifices acceptable to God through Jesus Christ" (1 Pet 2:5). God calls us "a chosen race, a royal priesthood, a holy nation, a people for his own possession, that you may proclaim the excellencies of him who called you out of darkness into his marvelous light"(1 Pet 2:9), so we have no business returning to the darkness.
Disfellowshipped
Some people think that the church didn't start until the Day of Pentecost, however Jesus actually mentions the church before He ever went to the cross. And the context was church discipline. In fact, Jesus calls it the church by name. If there is a sinning brother or sister in the church, the best way to address it is to have one person talk to them (maybe you?) and try to show them that what they're doing is sin and it must stop. Jesus said, "If your brother sins against you, go and tell him his fault, between you and him alone. If he listens to you, you have gained your brother" (Matt 18:15), but "if he does not listen, take one or two others along with you, that every charge may be established by the evidence of two or three witnesses" (Matt 18:16). After all that, and they still refuse "to listen to them, tell it to the church. And if he refuses to listen even to the church, let him be to you as a Gentile and a tax collector" (Matt 18:17). By treating them like a tax collector, Jesus means they are to be treated as an unbeliever. The Apostle Paul dealt with a disciplinary issue with the Corinthian church, and it was a serious issue with sexual immorality. In this case, there was sexual immorality between a man and his father's mother! Whether that was his natural mother or a step-mother, we don't know, but we do know this. Its sin, and those who do such things are not going to be in the kingdom (Gal 5:21).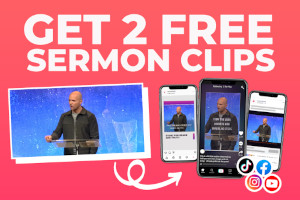 Delivered to Satan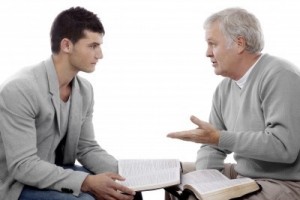 Paul demands of the church that whoever "has done this be removed from among you" (1 Cor 5:2b). After hearing about it, Paul said, "I have already pronounced judgment on the one who did such a thing" (1 Cor 5:3b). Paul was not happy about this because the church should have disciplined him themselves (1 Cor 5:1-2), so clearly, Paul means that the man must be disfellowshipped. He tells the church "to deliver this man to Satan for the destruction of the flesh, so that his spirit may be saved in the day of the Lord" (1 Cor 5:5). The reasoning behind this is that the man may repent of this sin and return to the fellowship, but he must stop such practices. The church is to be holy…not perfect, but not openly sinning on an ongoing basis. Paul is concerned for the church, knowing that if this sinner is allowed to remain in the church, then others will think, "If he can get away that, why can't we?" so they must be disfellowshipped for the good of the church and the good of the one who is disfellowshipped. The church is told to not "associate with anyone who bears the name of brother if he is guilty of sexual immorality or greed, or is an idolater, reviler, drunkard, or swindler—not even to eat with such a one" (1 Cor 5:11), so it's not just sexual immorality that can result in someone being disfellowshipped, but other openly blatant sins that the Word of God forbids. Of course we all sin, and fall into sin, but we get up, repent and move on…but to continue to practice sins of this nature, will result in someone being put out of the church…and maybe out of the kingdom. The hope is that they would repent and return to the church, but God tells the church, "Purge the evil person from among you" (1 Cor 5:13). If the one who was disfellowshipped repents of this sin, and asks the church to be allowed to return, then they should be allowed to do so.
Conclusion
Disfellowshipping someone should be bathed in prayer and wise counsel, since we must be sure of these things, but Matthew 18 is the best model for these steps; go to the person first, in private; next bring one or two with you; if that doesn't work, it must be brought up before the entire church. God disciples us for our own good, and that's why Jesus made sure we discipline sinning members…it is for their own good and the good of the church. Church discipline must always be done in love since "the Lord disciplines the one he loves, and chastises every son whom he receives" (Heb 12:6). The Psalmist goes even further, saying, "Blessed is the man whom you discipline, O LORD, and whom you teach out of your law" (Psalm 94:12). Love and discipline are connected. You show you care for children by giving them discipline…it is for their own good. That's why members are disfellowshipped. It's biblical; Jesus taught it; and it shows you care, so "do not take lightly the discipline of the Lord, and do not lose heart when He rebukes you" (Heb 12:5b). It's only because God loves you (Heb 12:6a).
Here is some related reading for you: Church Discipline – How the Church Should Discipline Members
Resource – Scripture quotations are from The Holy Bible, English Standard Version® (ESV®), Crossway Bibles. (2007). ESV: Study Bible: English standard version. Wheaton, Ill: Crossway Bibles. Used by permission. All rights reserved.