Since Satan is called the "god of this world," how can God still be in control over his actions?
Real or Imagined?
Satan is the enemy of every believer, whether they know it or not, and some do not even believe in Satan, which makes him even more dangerous. An invisible enemy who people think does not exist makes his work easier since there's little or no resistance. The image that many people have is that Satan is in a red a red suit with a pitchfork in hand, but that's just what he wants people to believe. Even more serious is the fact that Satan has his own ministers who are impersonating pastors and preaching a false gospel, but we should not be surprised because "even Satan disguises himself as an angel of light" (2 Cor 11:14). We are warned that "The coming of the lawless one is by the activity of Satan with all power and false signs and wonders" (2 Thess 2:9), so many will be deceived by him. It should be noted that we too were once under Satan's dominion as we "once walked, following the course of this world, following the prince of the power of the air, the spirit that is now at work in the sons of disobedience" (Eph 2:2). We know he is real and is unrelenting in trying to deceive people so that they might be blinded to the gospel. Those who are still blinded are following Satan's ways, because "the god of this world has blinded the minds of the unbelievers, to keep them from seeing the light of the gospel of the glory of Christ, who is the image of God" (2 Cor 4:4). For us, we've been quickened to new life by God's Spirit, and we are no longer blinded but can see the glory of God and the beauty of the gospel.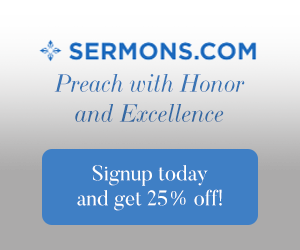 The Enemy
Revelation 12:4, Isaiah 14:11-15, and Ezekiel 28:12-19 all tell us how Satan was cast out of heaven and took one third of the angels with him, and now they are no longer holy angels but fallen ones called demons. Pride was his downfall, as it is with many people, and even though Satan and his demons have the power to influence, their powers are limited because God still has them a leash. For one thing, Satan is a created being, and as such, cannot be in more than one place at a time. He is not like God Who is omnipresent. Satan has to roam the earth to go from place to place (Job 1:6-7). Even so, the Apostle Peter warned us to "Be sober-minded; be watchful. Your adversary the devil prowls around like a roaring lion, seeking someone to devour" (1 Pet 5:8). The book of Job also reminds us that when Satan came before God to ask his permission to attack Job, God asks him where he has been, and Satan told God that he had been roaming about the earth, going back and forth (Job 1:7), so he is limited by time, space and location, and he cannot take the life of one of God's children (Job 1:12).
Our God
God can be everywhere at once, meaning He never sleeps or slumbers and is aware of every moment of every day in every place, so there's no place on this earth we can go that God doesn't see and know about, for He is there already (Psalm 139:7-14). We have God's Word that "The eyes of the LORD are in every place, keeping watch on the evil and the good" (Prov 15:3), and that God "He will not let your foot be moved; he who keeps you will not slumber" (Psalm 121:3). Satan's power is limited, and God being omniscient (all-knowing), He already knows ahead of time what Satan plans to do, so while Satan's power is limited, God's is unlimited. Satan is a thief and his main goal is to steal, kill, and destroy us (John10:10), but we that know we are safely in the hands of God (John 10:28-29). Even so, we should be very aware that we cannot fight this enemy alone. We need the armor of God (Eph 6:10-18).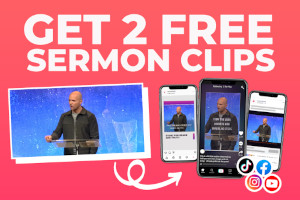 Satan's Fate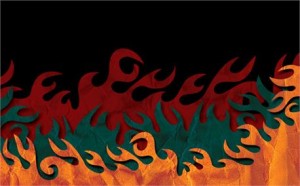 Believers know that "Salvation and glory and power belong to our God" (Rev 19:1), and that "nothing will be impossible with God" (Luke 1:37), so we should not fear Satan or his demons. We know that he cannot read our minds, nor does he possess the power to have the full knowledge that God has, although he can overhear our conversations, observe our behavior, influence our decisions, and knows our weaknesses, but Satan is still limited by God. Scripture also shows us the end for Satan as the Apostle John wrote that "the devil, who deceived them, was thrown into the lake of burning sulfur, where the beast and the false prophet had been thrown. They will be tormented day and night for ever and ever" (Rev 20:10). For this victory, we ought to say, "thanks be to God, who gives us the victory through our Lord Jesus Christ" (1 Cor 15:57). No matter what we've done in the past, where we've been in our lives, or huge mistakes we've made before, we have no reason to be held back in fear. I think we give Satan and his demons too much credit.
Conclusion
The Scriptures say that "The God of peace will soon crush Satan under your feet. The grace of our Lord Jesus Christ be with you" (Rom 16:20). Prior to going to the cross, Jesus said, "Now is the judgment of this world; now will the ruler of this world be cast out" (John 12:31), so he has been cast out, and "concerning judgment, because the ruler of this world is judge" (John 16:11). The Devil is our enemy, but he is God's Devil and can do no more than God allows, because "Great is our Lord, and mighty in power; His understanding has no limit" (Psalm 147:5). It's not like you see pictures of Jesus and Satan arm wrestling. God can fell Satan with one tiny word. He is no match for God. If we are in Christ, we are safe from the Devil and his minion, for "In all these things we are more than conquerors through him who loved us. For I am sure that neither death nor life, nor angels nor rulers, nor things present nor things to come, nor powers, nor height nor depth, nor anything else in all creation, will be able to separate us from the love of God in Christ Jesus our Lord" (Rom 8:37-39).
Here is some related reading for you: What Does the Bible Say the Devil, Satan or Demons Look Like?
Resource – Scripture quotations are from The Holy Bible, English Standard Version® (ESV®), Crossway Bibles. (2007). ESV: Study Bible: English standard version. Wheaton, Ill: Crossway Bibles. Used by permission. All rights reserved.