It is often said in Christian circles that we should have 'childlike faith'.  While this term is not found in the Bible, the concept is readily seen when one takes a closer look.  Jesus clearly said that there is something about the attitude of the child that is essential for admittance into His Kingdom.
In the Gospels, Jesus speaks about the relationship between childlike attributes and the Kingdom of Heaven, "And they were bringing children to him that he might touch them, and the disciples rebuked them. But when Jesus saw it, he was indignant and said to them, "Let the children come to me; do not hinder them, for to such belongs the kingdom of God. Truly, I say to you, whoever does not receive the kingdom of God like a child shall not enter it" (Mark 10:13-15 ESV, cf. Matt. 19:14).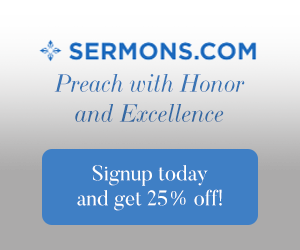 We Must Recognize That Salvation Is a Gift
To "receive the kingdom of God like a child" means that we must receive the gift of salvation knowing that it is not by our merit that we are saved, but by the pure grace of God.  We have done nothing to make ourselves worthy of forgiveness; we are forgiven on the basis of Jesus' payment for our sins.  He died on the cross for us; we are the recipients of His saving work.  In one sense, 'becoming like a child' means we relinquish the idea that we have worked for our salvation or that God owes us anything at all.
We Must Be Humble
"At that time the disciples came to Jesus, saying, "Who is the greatest in the kingdom of heaven?" And calling to him a child, he put him in the midst of them and said, "Truly, I say to you, unless you turn and become like children, you will never enter the kingdom of heaven. Whoever humbles himself like this child is the greatest in the kingdom of heaven" (Matthew 18:1-4 ESV). 
In this passage, we see the disciples seeking prestige and honor for themselves.  Jesus corrects them by pointing to the example of a child.  Jesus points out the importance of humility in the life of those who claim to be His followers.  The life of one who follows Jesus is not about putting the focus on ourselves; rather, we should be about pointing others to Jesus.
When we act proudly, we actually place ourselves in opposition to God, "But he gives more grace. Therefore it says, "God opposes the proud, but gives grace to the humble"" (James 4:6 ESV). 
We should live constantly in a state of dependence upon Him and not allow our position within the family of God to make us conceited.
The apostle Paul has some very clear teaching on the issue of humility,
"Do nothing from selfish ambition or conceit, but in humility count others more significant than yourselves. Let each of you look not only to his own interests, but also to the interests of others" (Philippians 2:3-4 ESV). 
Followers of Jesus make up the body of Christ (Romans 7:4, 12:5; I Corinthians 10:16, 12:12, 27) and a body functions best when all parts are cooperating with one another (Ephesians 4:15-16).  When haughtiness and conceit are present, cooperation disappears.
We Must Be Dependent
Following an extended passage on the trustworthiness of God providing all our needs, Jesus said this, "But seek first the kingdom of God and his righteousness, and all these things will be added to you" (Matthew 6:33 ESV).  Jesus is here telling us that, as long as we are placing Him and His kingdom ahead of other things in our lives, God will provide everything we need.  We can trust Him to see us through the good times and the bad times.  He will never leave us nor forsake us (Joshua 1:5; Hebrews 13:4-6).
We Must Be Submissive to His Will
When we come to Jesus we must come as spiritual newborns, with no preplanned agenda. Instead we are willing to be molded to His will and His ways.  "Do not be conformed to this world, but be transformed by the renewal of your mind…" (Romans 12:2a ESV).  We must allow ourselves to be molded by God into the people He wants us to be for His purposes.  We must never think that our relationship with God consists of us merely adding God into our already made plans. He is the architect of our lives and we need to submit to His Lordship in every aspect of our existence, as a young child submits to his or her parents.
How Should Our Faith Be Different From Childlikeness?
The one area in which we must not be childlike is the area of gullibility.  The Bible never instructs us to be naïve or to blindly follow every teaching, or teacher, that claims to be Christian. We are instructed to, "…test everything; hold fast what is good. Abstain from every form of evil" (I Thessalonians 5:21-22 ESV).  It is a spiritually dangerous practice to believe something simply because the teacher claims to be Christian or because they claim their teaching comes from the Bible.  We should be as the Bereans who, when they heard Paul's teachings, responded in this manner, "Now these Jews were more noble than those in Thessalonica; they received the word with all eagerness, examining the Scriptures daily to see if these things were so" (Acts 17:11 ESV).  I tell others to make sure any teaching they hear lines up with the Bible, even if that teaching is from me.  As long as the teaching we are receiving is biblical we can be sure, "… that by testing you may discern what is the will of God, what is good and acceptable and perfect" (Romans 12:2b ESV).
Conclusion
Christians are often encouraged to have a 'childlike faith'.  The Bible speaks of several childlike attributes that correspond to how we, as followers of Jesus, should seek to live.  We must realize that salvation is a gift that we do not deserve and cannot achieve by works, we should be humble towards others, we should be dependent on God for everything, and we should submit our lives and wills to His will and plans for us.
Even as we are instructed to be like children in one sense, we are also instructed to test the teachings we hear to determine what is true and what is not.  We do this by comparing those teachings to the Word of God.  I would like to summarize this article with the words of Jesus Christ, to the disciples He would soon send out into the world as His representatives, "Behold, I am sending you out as sheep in the midst of wolves, so be wise as serpents and innocent as doves" (Matthew 10:16 ESV).
Take a look at this related article about faith from our archives
Resources – The Holy Bible, English Standard Version "Scripture quotations are from The Holy Bible, English Standard Version® (ESV®), copyright © 2001 by Crossway, a publishing ministry of Good News Publishers. Used by permission. All rights reserved."